Comedian, Kenny Blaq Shares His Fears About Finding True Love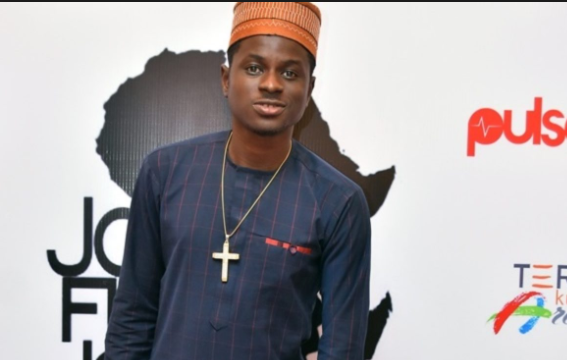 Multi talented comedian Otolorin Kehinde, popularly known as Kenny Blaq in a new interview with Punch has said one of the downsides of being a star is finding true love.
According to the Stand Up Comedian who shot into limelight barely three years ago via Ali Baba's January 1st concert, with his celebrity status, it'd be difficult to find a girl who loves him for who he is, he said, because everyone loves Kenny Blaq.
READ ALSO: True Love! Tunde & Wunmi Obe Celebrate 19th Wedding Anniversary & 29 Years of Friendship
"It is hard for a star to find true love. For instance, if I say that I want to get married today and I don't have a girlfriend, it would be difficult to get a girl that loves me for who I am because everybody loves Kenny Blaq.

It is really tough finding someone that really loves you. Besides that, I don't have privacy anymore because I cannot take a walk on the street without being afraid of kidnappers. I am scared they might kidnap me."
READ ALSO: Justin Timberlake's Anniversary Love Note to Jessica Biel On True Love Is Inspiring
The comic was quick to state that although he had attained fame, it had not changed anything about the way he lives his life, as he still rides on commercial motorcycle sometimes.
"Stardom has not changed anything about me. I still go to the local amala joint in my area to eat. I wear slippers whenever I am taking a stroll on my street, I still ride on okada (motorcycle).
READ ALSO: Charly Boy's Very Sweet Message to his Wife will Make you Believe in True Love Again
I think the little way stardom may have changed me is that it has made me wiser and helped me to identify my true friends.

There are some friends who are there because I am Kenny Black and there are the real friends who are with me because I am Kehinde."