All Grown Up: Nigeria's First Surviving Set of Quintuplets Turn Seventeen! (Photos)
In 2001, Nigeria recorded the birth of it's first set of quintuplets in a neighbourhood in Benin City, Edo State. The young quintuplets, three girls and two boys, have not only survived their first year but also their seventeenth one. They are all grown up!
READ ALSO: "I told God I wanted twins, I got 5 instead" – Parents Of Quintuplets Share their Birth Story & Testimony
At the home of the Nwankwos on Emokaro Street, at the Etete Area of Benin City, friends, neighbours and well wishers got together in January to thank the Almighty God in a very big way, for sparing the lives of the quintuplets who bear such names as Goodness (or First Lady), All well, Miracle, Praise and Favour.
The good part is that the children are all grown now and they all look so cute.
The set of quintuplets have continued to beat the odds to celebrate their 17th birthday.
READ ALSO: Heartbreaking! How Woman Lost Her Entire Set of Quintuplets in 24 Hours
They shared their photos online with YBL and one can only wish for a bundle of joy like these wonderful children.
See the photos below;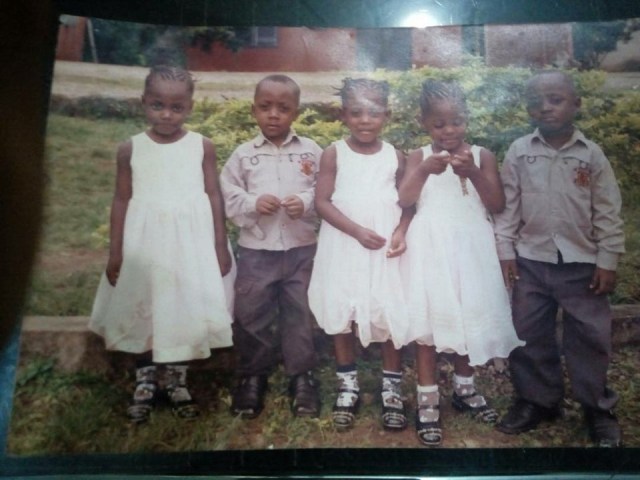 READ ALSO: Nigerian Mom Of Quintuplets Cited As A Classical Example of How The NHS System Is Abused
READ ALSO: Woman Who Thought She Was Having Just One Baby Gives Birth To Quintuplets
READ ALSO: Mum of Two Pregnant with 5 Babies Shares the Highs & Lows of Her Pregnancy
They all look so beautiful!
Photo credit: YBL