OMG! Babcock University Student Reportedly Runs Mad Following Heartbreak (Details)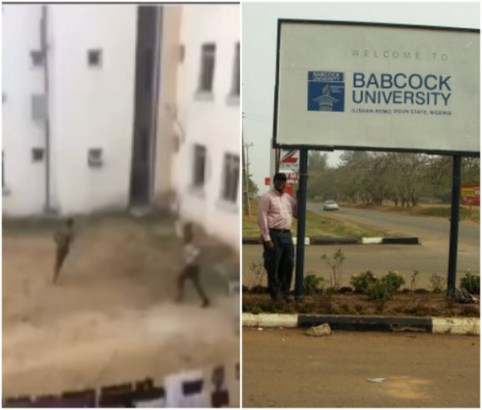 One of such was the case of this brilliant 500-level Final year student of Babcock University, who allegedly ran mad yesterday after his girlfriend broke up with him.
The story is currently trending in the institution right now, with multiple versions of the story.
According to Anda Paul who shared the story on Twitter, he posted the video (which has been delete) of the young man who could be seen running from one place to another in the hostel.
Paul's post reads:
"So a first class final year student allegedly ran mad and stripped naked running into the girl's hostel in Babcock cos his girlfriend broke up with him."
READ ALSO: Young Ghanaian Dad Commits Suicide over Love | See Heartbreaking Details
He further added that:
"The security women on duty quickly carried the girl into the hall to cover her. That's how everything escalated very quickly ant the boy tore his cloth.

They said (apparently everybody said) that he removed everything he was wearing and ran into the hall (female hall) then started looking for his girlfriend shouting Ife and confessing his love running round the hall!

The security women could not handle him! He was dribbling them with race running round the hall from Ground floor to Top floor looking for Ife… that's how security guys came with their car, other guys entered the hall to catch this one guy and then dragged him into the car."
READ ALSO: 6 Months after Proudly Announcing his Baby's Arrival, Nigerian Man Receives Heartbreaking News
In another post, Paul disclosed that:
"I forgot to add this, the guy is very beautiful (handsome is an understatement) rich, very gentle, every girl's dream, first class student and husband material."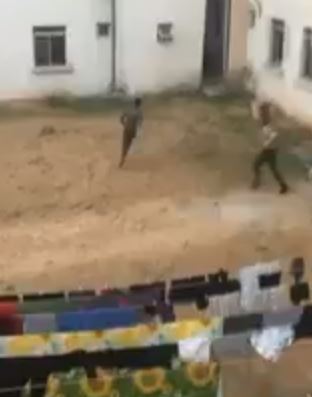 Another student of the school said the girlfriend apparently, ended their relationship, and then he went on one kneels and started begging her, for whatever made her end their relationship.
She didn't agree, he left, and then he stood up, tore his clothes, pulled off all what he was wearing, and started running round the female hotel completely naked screaming the girls name.
READ ALSO: "He made a bet to impregnate & dump me"- Mom of Twins Shares Harrowing Tale of Betrayal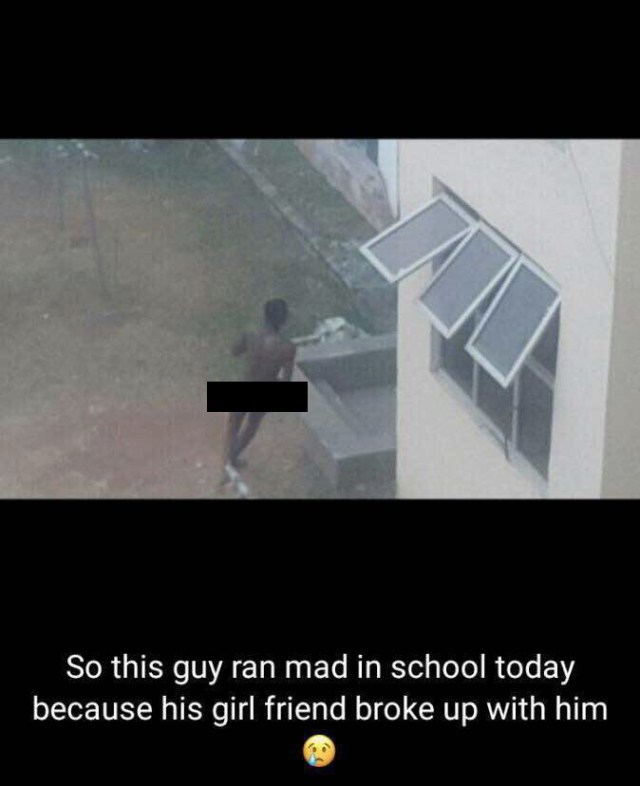 A student added that the guy recently bought the girl an iPhone 8.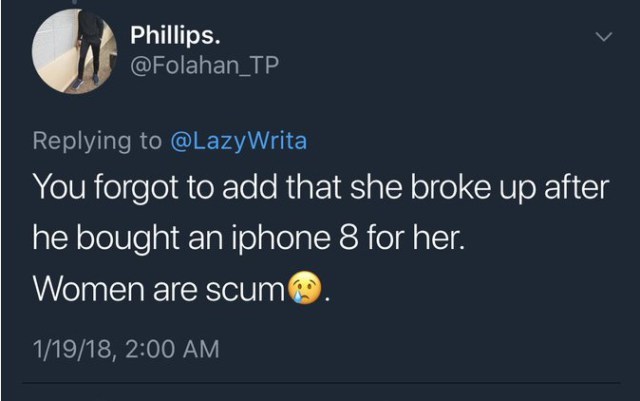 Apparently, the female security guards on duty could not hold him, till the male guards came in their car and took him away.
Below are other versions of the story: