Days After Calling Out Ogbonna, Kanu Nwankwo and Wife, Amara Unfollow Each Other on IG
Some days back, wife to Legendary footballer, Kanu Nwakwo, Amara Kanu publicly called out her husband's younger brother, Ogbonna Kanu and accused him of "using" her husband, and trying to sabotage her family (read here).
This comes after Ogbonna posted a ticket on Instagram to the recent Leeds United game but Amara was beyond pissed with her brother-in-law, as she took to her Instagram page to confront him for using her child's ticket to the games.
In her rant on Instagram, 31-year-old Amara, an author, fitness enthusiast & creative entrepreneur wrote;
"You are a coward and liar. That's my sons ticket. He was supposed to follow his dad to the Leeds game today but no.

You have never allowed Kanu to be in peace with his family. You tried that with me all these years thinking I will die and now you want to come near my children.

You can't. You won't. Oloshi oloriburuku. Borrow pose. @ogbobekee1, don't mess with my children's things or their dad."
READ ALSO: "I did it!" Amara and Kanu Nwankwo Celebrate as She Bags Master Degree from a UK University After 3 Kids (Pictured)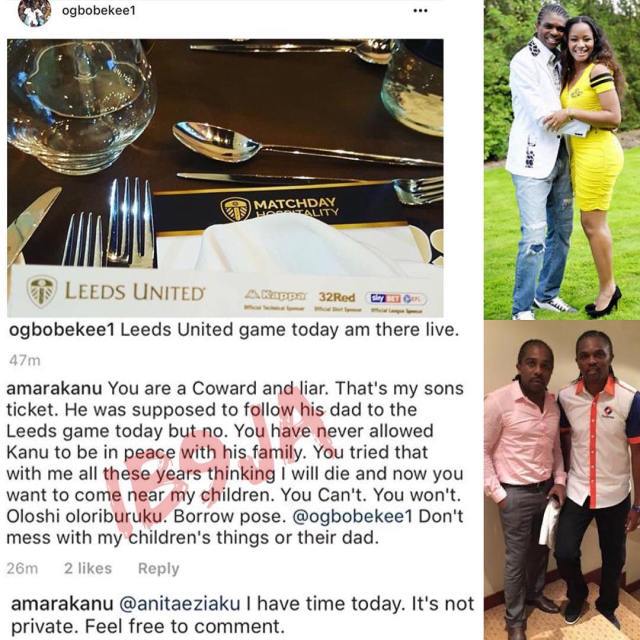 Ogbonna has however taken down the photo from his page.
However, in a recent development, Kanu Nwankwo and Amara, parents to three cute children, have both unfollowed each other on Instagram, after the call out.
READ ALSO: Amara Nwankwo Bares All On Marriage, Facing Criticism For Marrying At Age 18 & More
See below…
READ ALSO: "You should listen to your body and take action" -Kanu Nwankwo Recounts How His Wife, Amara Saved His Life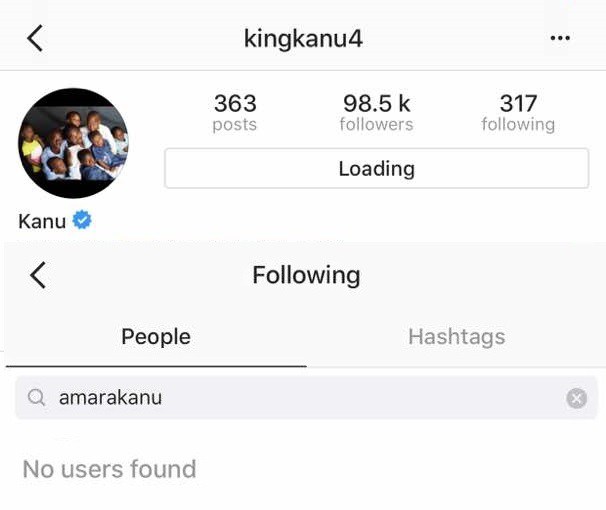 Ogbonna is married to popular fashion blogger Laura Ikeji (read here), and the couple has a child together.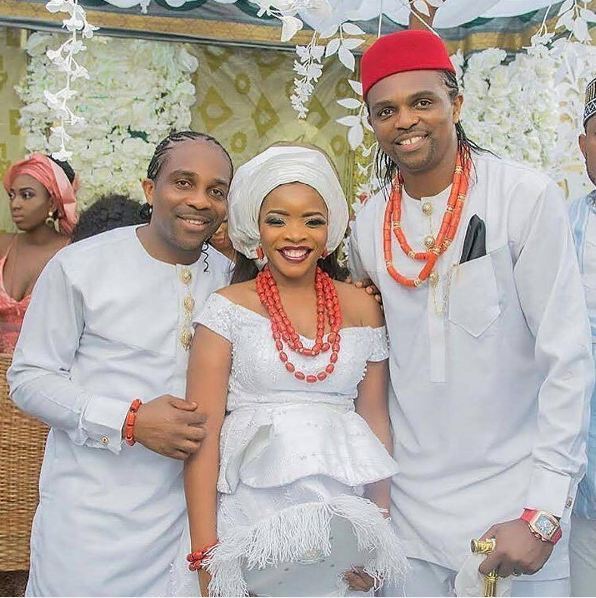 We hope all is well with the Kanus?
Photo credit: Instagram