Mum-of-10 Children, Laye Ajube Celebrates Her Large Family With a Heartfelt Note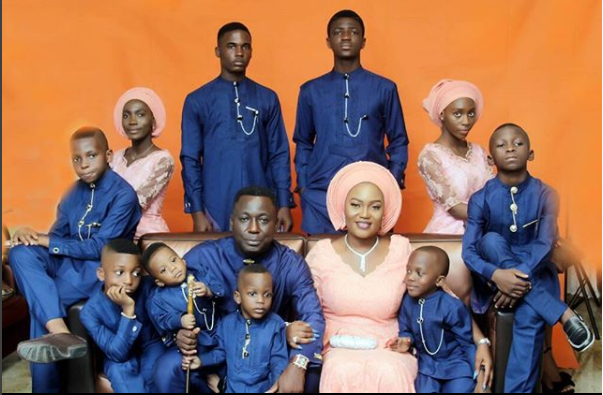 https://www.instagram.com/p/BeP_LHwgdbP/?hl=en&taken-by=layeaside
https://www.instagram.com/p/BeAW8eNAp8_/?hl=en&taken-by=layeaside
https://www.instagram.com/p/Bbdv8h7gPsp/?hl=en&taken-by=layeaside
https://www.instagram.com/p/BUltsvtAnz3/?hl=en&taken-by=layeaside
https://www.instagram.com/p/BbW2V-5AbZh/?hl=en&taken-by=layeaside
A mum of ten has taken to Facebook to show off her brood as she celebrates them with a heartfelt note. The young looking mum identified as Laye Ajube Smooth who gave birth to eight lovely sons and two beautiful daughters is thanking God for blessing her with a big family.
Mrs Ajube noted that God always gives her what she deserves rather than give her what she wants. She also revealed that she was scared when God blessed her with a big family but he made things easy for her.
To show how much she loves her big family, Ajube describes herself as a blessed woman who is a mother to handsome boys on her Instagram page.
After sharing her family photos, she told this interesting story of how God has been helping her sustaining the home:
READ ALSO: HYPEROVULATION: Woman Had One Baby, Then Twins, Now She's Expecting Triplets | Watch Video
"Since I was born till date, I have never received what I always ask from God, God always give me what I deserve not what I need, He always double my needs five times of what I ask from him. He always shows me the real me.

He always make all his things that He provide for me look easier and beautiful. When God gave me this huge family, I was thinking how I will manage to take care of them, but He made it easier even more than I can imagine.

Who say God nor dey, na the person sabi. What more can I ask for… Am really really grateful Lord. THANK YOU."
READ ALSO: Increase Your Chances of Having Twins Naturally With These Tips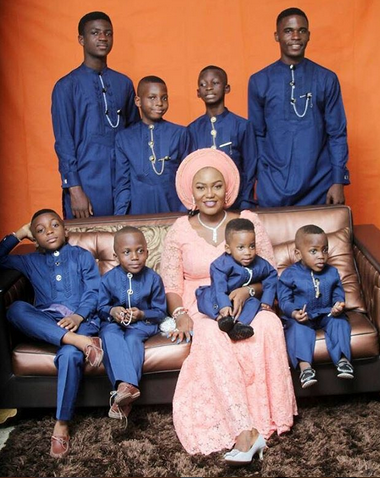 "If you try me, I will tell you that I have, Army, Navy, Captain, Spiderman, Batman, Iron-man, Hulk and more..???????????????? so don't look for my trouble ????????????
Boys out fit from @tysings."
She had twins 4 times and single twice, according to a source.
READ ALSO: Double Double! Actress Taiwo Aromokun Welcomes Another Set of Twins | Photos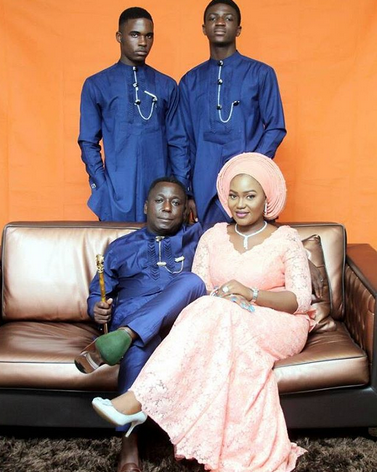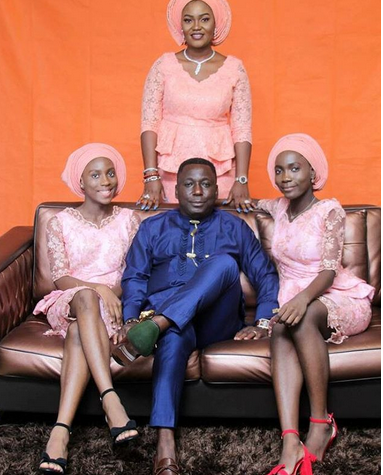 READ ALSO: All Grown Up: Nigeria's First Surviving Set of Quintuplets Turn Seventeen! (Photos)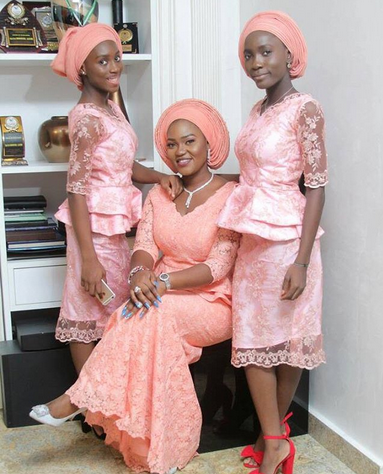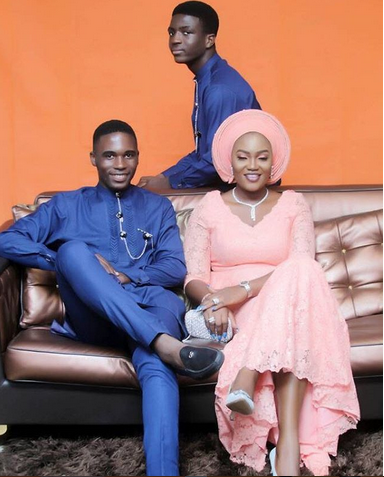 READ ALSO: Mother Reveals How She Handles Skepticism over Her Black & White Twins
She's so so blessed! This is awesome.
Photo credit: Instagram