Mum-of-2 Writes Heartbreaking Note to Best Friend Who 'Snatched' Her Hubby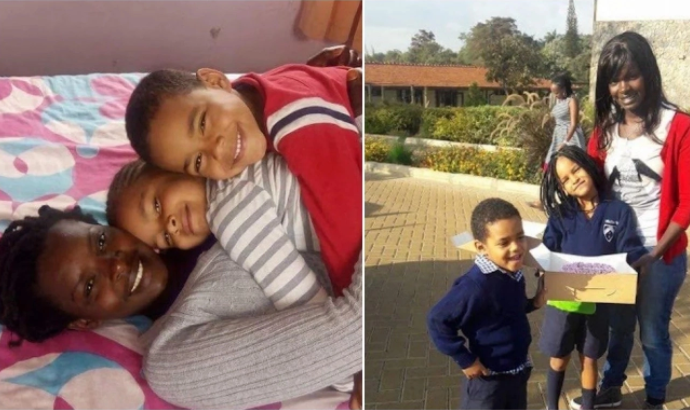 A mother of two identified as Flo Njoki has exposed her best friend who she claimed snatched her husband.
Njoki who recently divorced her husband shared her emotional story on Facebook, where she explained how she and her best friend did everything together but she never realised her best friend had ulterior motives.
She further revealed that she and her husband were barely married for a year when the troubles started.
According to the Kenyan woman, her husband always found fault in everything she did while they were married and suddenly stopped paying attention to her.
In the open letter she wrote to expose her best friend identified as Sydney Wamaitha, Njoku was always with her and they usually went out together.
READ ALSO: The Question, "Why Do Mean Cheat?" Sparks Heated and Hilarious Conversations on Twitter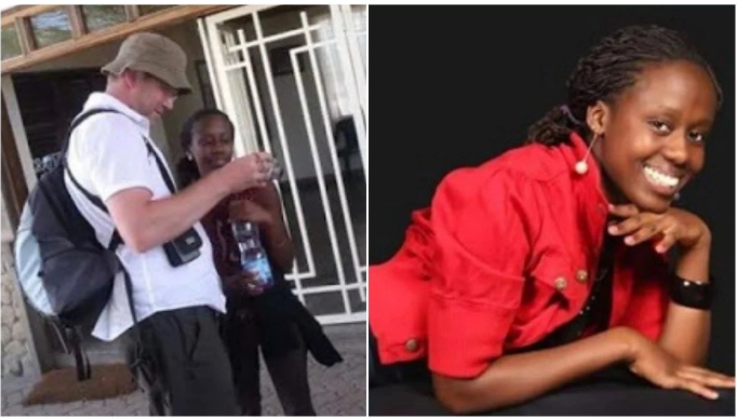 She said she confided in Wamaitha about everything happening in her marriage.
Njoki further revealed that her ex-husband identified as Marnix Huis accused her of suffering from mental disorder after she expressed that their marriage was not working.
READ ALSO: Do You Enjoy Keeping Friends? Actress Lizzy Anjorin Has a Message for Women
She noted that she went for therapies just to save her marriage but sadly, it didn't work.
Read story below:
"So you know me barely one year married..and your eyes are set on the father of my children..I dined with you, cooked in my house with you..borrowed movies, came and watch with you and my daughter at your house, you are a good friend, you are humble, God fearing.. sweet.

I went to the same university with you. We did exams in the same room. You are employed by my brother and I even gave you a piece of land for free to maybe do a side hassle.. your eyes are fixed on the price, my husband and father of my kids…I sat next to you in an office for a few years..next to you.
READ ALSO: "When you marry a wealthy man, girlfriends come with the territory" -Socialite Jyoti Matharoo 'Advises' Nigerian Women
You helped me fix my computer when faulty . .you are the kindest..I'm the most naive….I see a good good girlfriend…and in my naivety I didn't suspect.

Little did I know that behind my back you were plotting but something is not right in my marriage.

My husband is fault finding, I can't please him. Tomorrow him, I am unappreciative because I want a good Sofa. I want a nice bed for my kid then he says I have a mental disorder, I have anger problem, I try to be nice, he pushes me off sleeping at the edge of the bed I am wondering what's wrong with me.
READ ALSO: Eleven Kind of Friends Every Mum Should Have
I want to try so bad to make the marriage work. I do anything but I don't know of the outside forces, I think he's sweet coming to our office to see me but his eyes are set on a more beautiful person.

I can't get through to him now, my kids know you fix their dad's WiFi. Little do they know how I have blamed others because my fingers could not understand the distance between us..But at the end the truth comes out…I can't believe it's you…all along. All along from the very beginning enjoying the Motorbike rides like us in the beginning.
READ ALSO: 6 Types Of Friends That May Ruin Your Marriage
Now barely divorced and you are the kids entertainer and their good friend…never have I met someone who is so dangerously beautiful..conniving bitchy.

Maybe he's the love of your life but you have taken us through hell. The tears we have cried, may they fall on you, the scheming is very well orchestrated. I admire your coolness in all this.

Maybe you believe you will be happy…be careful one day you don't cry like I have…hurt like I have….I wish you the best as my kids call you step mom..I wish you happiness for the next 40 years like I was led to believe…all our promises now passed to you…

I pity you as I have pitied my kids when they asked me so many questions. I have never begged someone who I never cheated on me even going for therapies because I was led to believe I had a mental disorder.
READ ALSO: Relationship Expert, Joro Olumofin Tells Why Newly Married Women Cut Off Their Single Friends
You saw my pain, I have narrated to you my heartache Sydney Wamaitha….I wish you happiness with Marnix Huis Int Veld but know you and Marnix Huis Int veld..have brought tears and heartache to me, Aisha and Justin.

Marnix such a cheat, liar and the way I put so much trust in you. A founder and director of macheo children's home in Thika. shame. Helping others as you make your own hurt…"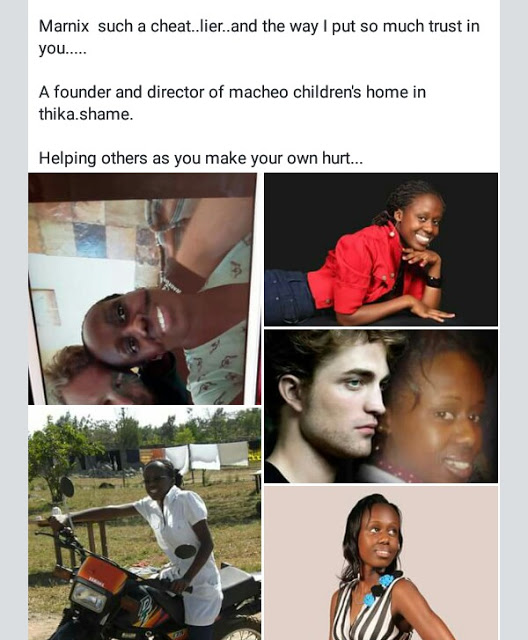 Photo credit: Facebook