Why a Man Must Know His Wife's Menstrual Cycle- Programme Director, Akin Jimoh Advices Men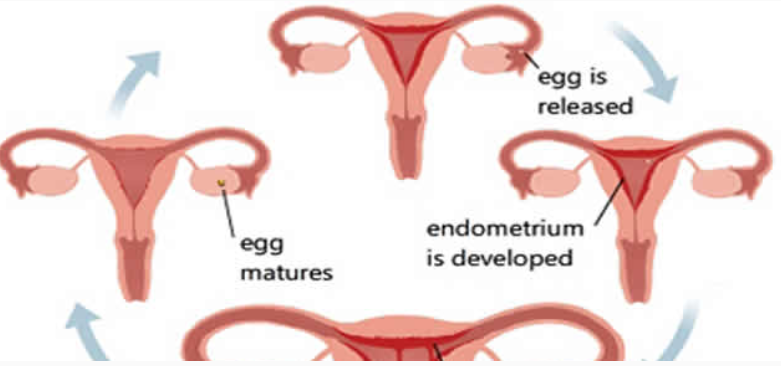 The Programme Director, Development Communications Network Akin Jimoh, gave the advice during an interview with the News Agency of Nigeria, NAN at Iganmu, Lagos.
In his words, a good knowledge of the woman's cycle will go a long way in achieving good maternal health, especially when it comes to family planning and relationship.
He told NAN,
"For every man who is getting married, you are expected to understand the menstrual cycle of the woman, as it will help when it comes to maternal health and family planning.

Look at issues from the perspectives of the woman; what are the changes during that period, how does the woman feel; also, look at the inconveniences.

Knowing a woman's cycle will give the couple a better understanding of the woman's ovulation, because if ovulation doesn't occur, the woman will not get pregnant.

It will act as a form of Natural Family Planning to help people to know when to have sexual intercourse and when to achieve or avoid pregnancy."
READ ALSO: Not Falling Pregnant? 9 Important Questions To Ask Yourself
Mr Jimoh added that knowing the woman's cycle will involve keeping track of a woman's bodily, emotional and physical changes before, throughout and after her menstrual cycle.
"Changes occur naturally when a woman ovulates; such changes include the appearance of the cervical mucus; during ovulation, it is stretchy, clear, and slick.

"During that period, the daily basal body temperature also changes. For some women, they may experience tenderness in the breast, backache, waist pain, while some may put on weight.

"Also, some women go through some Pre-Menstrual Syndrome, emotional turmoil and irritability before and during this period. So, if a man does not understand these, it will affect the relationship.
"He may not understand the woman's moods and why she is acting the way she did."
READ ALSO: Ask An Expert: Can Menstruation Can Take Place Without Ovulation?
He warned that if a woman's cycle is not tracked when she is not using any form of family planning method, if the couple engages in sexual intercourse, it may lead to unplanned pregnancy.
"So, it is important for the man to be involved in tracking all of these because studies have shown that when women communicate information about their cycles to their partners, it can have positive effects on relationships."