Tuesday Inspiration! Check Out This Viral Pre-wedding Photo of a Beautiful Physically Challenged Couple
The photo above speaks volume. Two physically challenged persons deciding to come together to become one in holy matrimony.
The adorable and enigmatic pre-wedding photo of the young couple who have both lost a part of their bodies have melted the hearts of social media users. While the woman is missing her right hand, her boo is missing his left leg. The circumstances under which they both lost their limbs has not been disclosed.
However, the yet to be identified couple seem really happy as the smiled lovingly into each other's eyes.
READ ALSO: Throwback Photos: Physically Challenged Vlogger Reveals How She Rejected Her Husband At First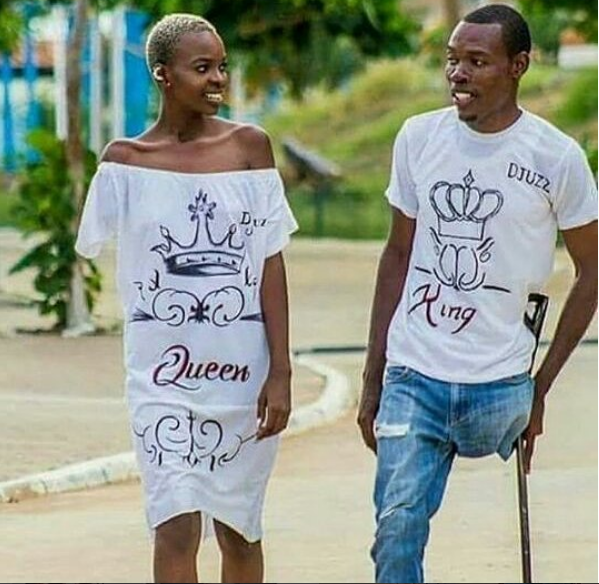 READ ALSO: This Physically Challenged Couple's Wedding Photos are Going Viral | Their Story Will Touch Your Heart
We can only wish these two, who are set to walk down the aisle soonest, according to online reports, a home filled with joy and happiness.