Bishop Oyedepo's Wife, Faith, Talks About When "God gave me another chance to live"
So the 60th birthday thanksgiving service of wife of Bishop David Oyedepo, the founder of the Living Faith Church Worldwide a.k.a. Winners' Chapel, Faith Abiola Oyedepo took place at Canaanland, Ota, on February 4, 2017.
From a thanksgiving service which took place on Sunday to a grand reception on Monday February 5, it was indeed time for the Oyedepos to thank God for his faithfulness and perfect healing.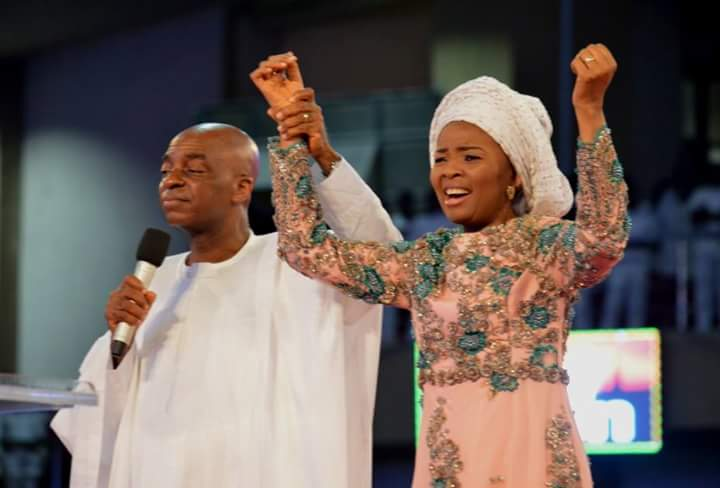 In a recent post by Bishop David Oyedepo, 63, via his Facebook page, he wished his wife a happy 60th birthday and briefly shared an amazing testimony of how death came to seize his wife in 2004 (read here).
READ ALSO: "Sweeter by the day!" Bishop David Oyedepo Celebrates Wife on 35th Wedding Anniversary
"My wife is here today celebrating her 60th birthday. Death came to seize her in 2004. But Jesus stepped in to destroy the devil…In the midst of that attack, I was in 27 nations, blasting the head of the devil, with a wife dying!
Seek ye first the interest of My kingdom and leave the rest to Me…
She's on her feet today…
—
I said to Jesus, 'that you heal her is not what makes you my God. Whether you heal her or not, you are my God.'
I'm sure He must have said, 'My son, make you no vex, I will heal her now'." — Bishop David Oyedepo, February 4, 2018
#FAOat60
#ServingGodPays
#KingdomFirstLifestyle
#TakeYourTerritory4Christ."
At the service before the grand reception on Monday, the matriarch of the Oyedepo dynasty, who was attacked by a strange illness in 2004, testified of God's faithfulness saying:
"Today, I have returned like that one leper in the bible to give glory to God who is too faithful to fail for sparing my life, giving another chance to live, delivering me from the pangs of death, taking me from the miry clay and placing my feet on the rock to stay.

Taking me from the wheelchair and putting me on my feet today. With joy, gladness and gratitude, I have returned to say thank you Jesus.

I cannot thank Him enough. Born into the family of 8 children, I am the number 6. I gave my life to Jesus by divine placement as a teenager. God baptized me in the Holy Ghost in 1976.

If you have Jesus Christ in your life, no matter the attempts of the devil, you will end up triumphing. If you have any challenge, remember me standing here today, once on the wheelchair. God who did mine, will do yours too. Don't ever give up on God."
In attendance for the glorious service was the General Overseer of the Redeemed Christian Church of God, Pastor E.A Adeboye and his wife, Folu.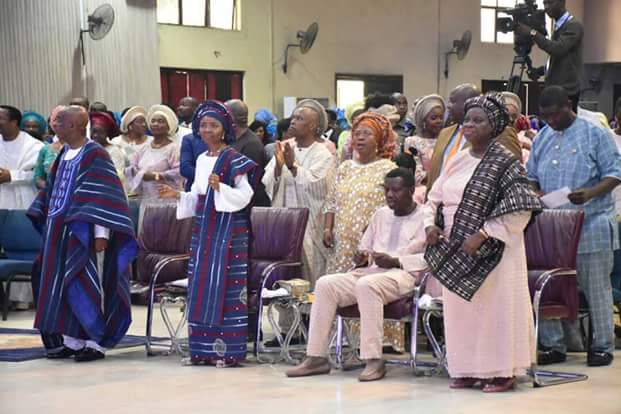 Married to the Bishop for over 35 years, Faith recalled the roles played by Pastor Adeboye and his wife.
READ ALSO: "…there are no losers or winners in marriage…" Kemi Oyedepo Counsels
Thanking the couple for standing with her during her ordeal, Faith Oyedepo said,
"I am so grateful and I cannot but appreciate the presence of my Daddy and Mummy G.O. My own Daddy and my own Mummy.

During the attack, you were there, strong , hale and hearty. See what effect your prayers have done today. 60 years to the shame of the devil. Six decades! The Lord will keep you for us in Jesus name."
READ ALSO: Gospel Artiste Obiwon Shares Powerful Tips for Successful Marriage on Wedding Anniversary
The power couple have been together for more than 42 years, married for 35 years and are blessed with four children and many grandchildren.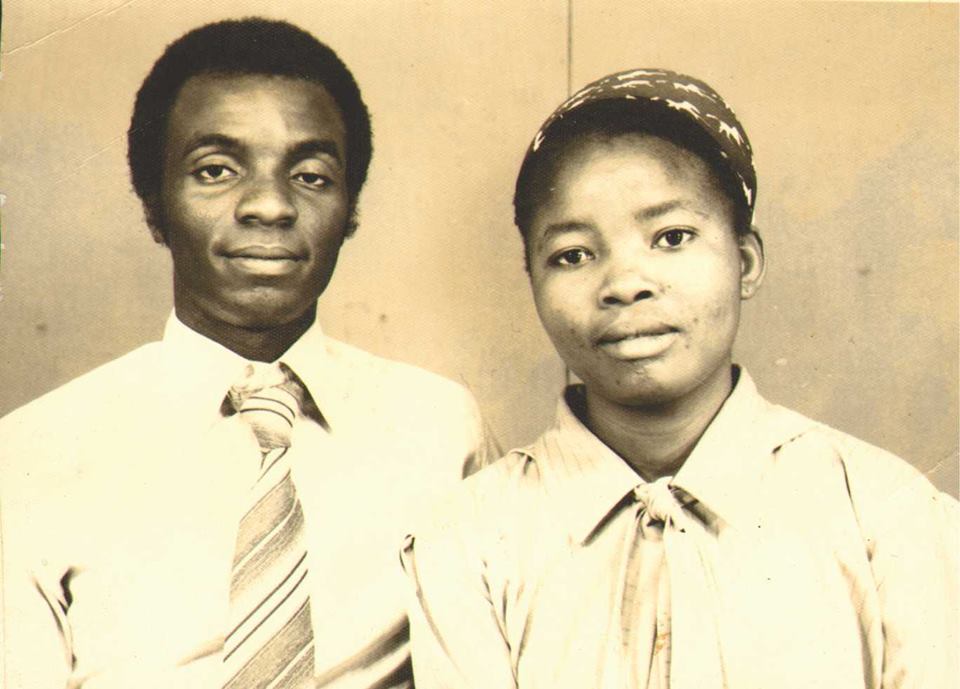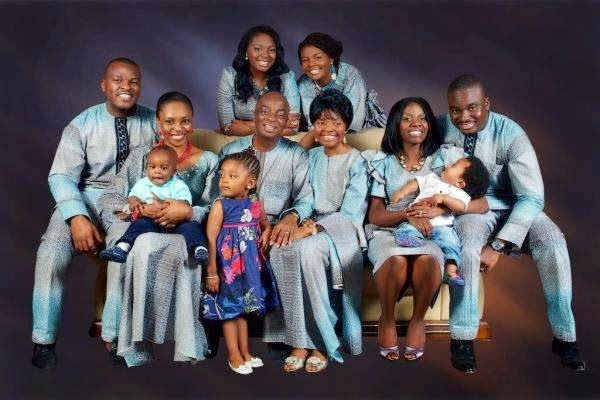 Photo credit: Facebook