After Two Divorces, Hollywood Actor Idris Elba Set to be Married Soon!
Hollywood superstar actor, Idris Elba, who said marriage was off the cards just six months ago after two divorces, has had a change of mind as he proposed to his beauty queen girlfriend, Sabrina Dhowre on Friday evening.
The 45-year-old father of two reportedly popped the 'will you marry me' question on stage, ahead of a screening of his latest film Yardie at Rio cinema.
The cinema's official Twitter account shared a picture of Idris and wrote:
"Another @riocinema first! Still 5 days to Valentines Day but @idriselba went down on one knee and proposed to his girlfriend live on stage this morning before a preview of his film #Yardie.'

After one person responded: 'Whaaaa @idriselba, but did she say yes?!!!', the cinema replied: 'She said yes and there was much clapping and cheering."
READ ALSO:Idris Elba Reflects on How His Father's Death Affected Him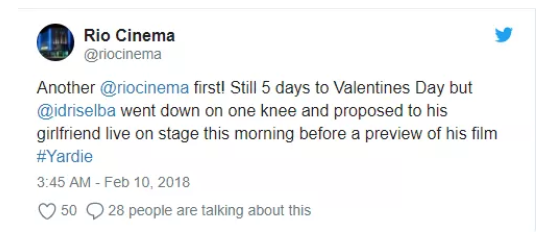 Recall that in an interview in July 2017, Idris Elba said:
"Am I ever gonna get remarried? I don't think so. Yeah, I don't think so. Marriage is an institution of sorts. And I've done it. It's not for everybody. It's not my life's calling."
She is aged 29 – which makes her 16 years younger than her actor lover.
MetroUK reported that the couple have been dating since last year after they met while Idris was filming 'The Mountain Between Us' in Canada.
READ ALSO: Actor, Idris Elba, And Madonna Are Reportedly Dating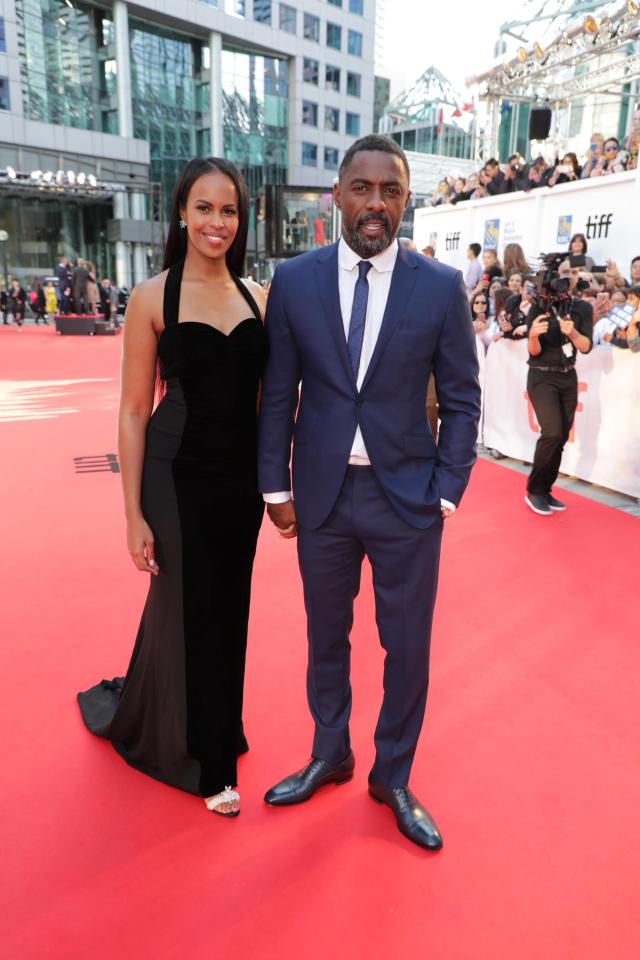 Idris was first spotted looking cosy with Sabrina, an American actress and model, in Manchester in August but reports suggest they have been secretly seeing each other for at least six months.
The relationship has very quickly moved to the next level and they went public with their love when they attended the premiere party for Idris' new film Molly's Game, at the Toronto International Film Festival.
READ ALSO: PHOTOS: Idris Elba Pictured With 15-Year-Old Daughter, Isan, at SAG Awards
Meanwhile, Sabrina who is of Somali descent, has been busy posting images of Idris across her Snapchat account, including a smiley shot showing the TV star looking very chic in a black suit, shirt and tie.
Sabrina was crowned Miss Vancouver in 2014. During the glitzy fashion event, she wowed the judges in a shimmering slate grey gown with a plunging neckline. Meanwhile her pageant other-half, Mr Vancouver, was awarded to Walt Yao.
Elba, was married to Hanne Norgaard from 1999 to 2003, he and Norgaard share a teenage daughter, Isan. After the marriage crashed he remarried to Sonya Nicole Hamlin for just six weeks in 2006 and divorced that same year.
In 2014, he welcomed a baby boy, Winston with girlfriend Naiyana Garth whom he is no longer with.
Photo credit: REX/Getty Images