15 Important Items Every Parent Should Have in Their Car On a Road Trip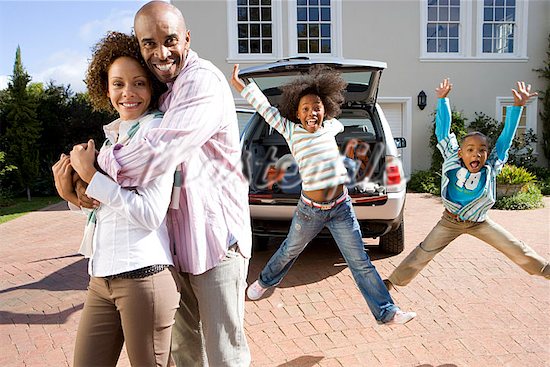 Taking your kids out for a ride can be a handful. Children are always either restless, hungry or in need of something they 'forgot'. In order to be ready to handle any 'normal' situation that may arise on a road trip, here is a list of basic but important items every parent should have in the car.
Napkins/ Tissue Paper
It could be anything from runny nose to spilled milk. It could even be that your toddler had to take a poo. Napkins and tissue paper (toilet rolls) will come in handy.
Hand Sanitizer
Children handle a lot of stuff in or out of the car that will require the need to clean their hands and expel germs. Wet wipes will also be useful in these kind of situations.
Water
Drinking water, that is. It's not just the children that could need a sip to quench their thirst. You could also be in need. Make sure you keep the water fresh and out of the sun, though.
First Aid Box
You will need this for occasional scrapes, bruises, head aches or runny tummy.
Snacks
Kids always get the munchies; you know. It will be convenient to have some non-perishable snacks like dried fruits, nuts and cookies in case you or your children get hungry and need a quick bite.
SEE ALSO: Coleen Confirms She and Hubby Wayne Rooney Are Expecting Baby Number 4!
Potty
Yes. For that toddler that might want to answer nature's call. Keep one in the trunk/booth.
Entertainment
This should include your kids' favorite toys in a bin or bag. You can also include a tab or two for games or some books to keep them busy while you focus on the road ahead of you.
Seat-belt Cutter + Window Breaker
You could be in that situation everyone dreads: an accident. And you may need to get out of the car in a hurry. Having a Seat-belt cutter that also double as a window-breaker can be a life saver. Hopefully, you'll never get to use it, at least not in an accident.
Extra Clothes
It should be expected that the children could get their clothes dirty and you can't take them to some places looking like children of the corn. Keeping an extra change of clothes and shoes for the kids and also for you is a wise thing to do.
SEE ALSO: Dear MIMsters: My Mother Is Mean To My Daughter and I
Pen & Paper
In case you have to write a phone number, car plate number or note for someone. You could keep sticky notes, a jotter or a note pad in the glove compartment.
Spare Cash
Parent or not, you should keep some of these somewhere in the car in case you forget your wallet or something.
Rain Gear
We're sort of still in the raining season here. You should have an umbrella, rain coat and rain boots in case of that unexpected downpour.
SEE ALSO: Working Mom? These Tips Will Help You Balance Home And Work (Part Two)
Phone Accessories
In these days of life on the go, you need to make sure you don't run out of juice in an emergency. You should have a spare battery, charger, hands-free earpiece and power bank somewhere in your car.
Jumper Cable
Batteries cam be funny things. It might even be a case of a faulty alternator that's not keeping your battery charged. A jumper cable and helpful stranger will get you out of that fix. Although you can't keep a helpful stranger in your car, there's always one around.
Trash Bag
It can be those transparent plastic bags or a bin. You should have one in the car so you don't go littering the city or driving in a car that looks untidy. It could affect your state of mind.
Do you think we left some important items out? Let's know in the comments section. The End.