Chris Rock Talks on His Divorce, Addiction to Porn, Infidelity & Being a Bad Hubby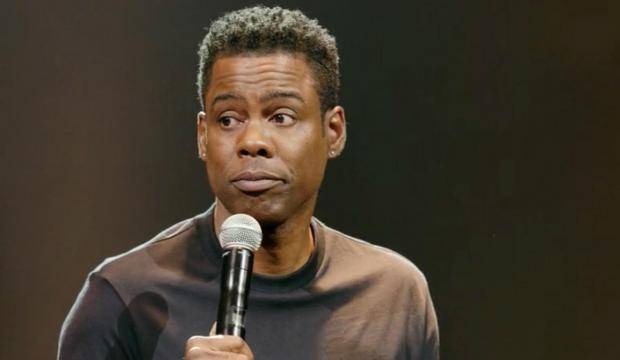 Chris Rock, 53-year-old actor and comedian who left his wife of 20 years, Malaak Compton-Rock, in 2014, has opened up about the divorce and his porn addiction.
This was done in his newly released Netflix comedy special, Chris Rock: Tamborine which debuted on Valentine's day. Rock didn't go easy on himself he spilled he cheated on his wife, had a porn addiction, got divorced and went through a brutal custody battle.
Rock has always opined about relationships and what he views as differences between men and women. Now he is letting the audience into his own life experience with his marriage, infidelity and addiction to porn.
READ ALSO: Chris Rock Finalizes Divorce With Wife, Malaak Of 20 Years
Rock called himself a "f***ing a**hole" for thinking that he could get away with cheating on his wife and said that he only had himself to blame for the divorce. He noted that the divorce was his own fault because he "didn't listen."
"It's my fault, because I'm a fucking asshole. I didn't listen. I wasn't kind. I had an attitude. I thought, 'I pay for everything, I can do what I want.' That shit don't fucking work! I just thought I was the shit," he said.
Later, Rock announces his divorce and tells those clapping in the audience to stop. He said divorce was hard for him, then advised people to cherish the ones they love.
READ ALSO: Chris Rock's Estranged Wife Demands He Continues Supporting Adopted 7-Year-Old South African Girl
"These last few years have been crazy for me. Don't clap for that shit unless you're a lawyer. You don't wanna get divorced, let me tell you right now. I'm talking from hell. You got somebody you love, hold tight. Commit."
Rock, who is now in a relationship with 34-year-old actress Megalyn Echikunwoke, also addressed the commonly held notion that guys cheat because they want "something new."
READ ALSO: Chris Rock Spotted With Nigerian Girlfriend, Megalyn Echikunwoke
"It's fucked up. When guys cheat, it's like we want something new," he said. "But then you know what happens? Your woman finds out, and now she's new. She is never the same again. So, now you have new, but you have a bad new."
During the comedy special, Rock also talked about being addicted to pornography while he was still married.
"I was not a good husband. When you watch too much porn, you know what happens? You become, like, sexually autistic. You have a hard time with eye contact and verbal cues.

You get desensitized. When you start watching porn, any porn will do. Then, later on, you're all f**ked up and you need a perfect porn cocktail to get you off."
READ ALSO: Custody War & No Prenup! Chris Rock's Divorce Turns Nasty
Rock then went on to describe what kind of porn he got involved in to get him off.
"I needed an Asian girl with a black girl's ass that speaks Spanish just to get my d**k to move an inch," he said.

"I'm a lot better now," he added.
During an interview with Rolling Stone in May, Rock revealed that he had cheated on his wife with three women – one famous woman, another who is semi-famous and the third was described as "a member of the retail class."
It was later reported that one of the women he cheated with is Scandal actress Kerry Washington. The alleged affair took place while Rock and Washington were filming the 2007 movie, I Think I Love My Wife.
READ ALSO: Reports Claim Chris Rock Allegedly Engaged in Extra-Marital Affairs With Kerry Washington
He also jokes about raising kids, racism and many more. Rock recalls attending a high-school orientation session for one of his daughters that promoted the kind of touchy-feely wish-based thinking that infects education these days.
Noting that the kids were told,
"You can be anything you want to be," he thought, "Why are you lying to these children? Maybe four of then can be anything they want to be. But the other 2,000 better learn how to weld."
He imagines a more truth-based approach to pedagogy:
"You can be anything you're good at, as long as they're hiring. And even then it helps to know somebody."

"One of the problems with the world is we got too many people telling their kids how special they are," Rock says, building up to a riff that is perhaps the high point of the entire hour.
Watch the trailer for the comedy special below…