Khloé Kardashian Talks On Making Love During Pregnancy + How She Knew Tristan Was 'The One'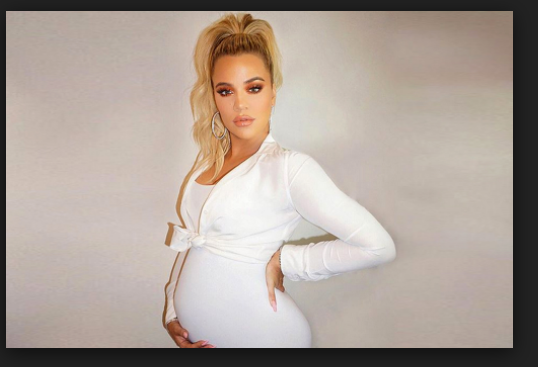 American television personality, socialite, model, and businesswoman Khloé Kardashian is opening up about her experience with pregnancy sex in a post published to her KhloeWithaK app on Friday.
The 33-year-old mom-to-be, who is 30 weeks pregnant with her first child with boyfriend Tristan Thompson — answered a fan's intimate question regarding her sex drive throughout her pregnancy.
"I have always heard that women are extra horny when they're pregnant," she wrote. "But for me it's been interesting."

She continued: "In the beginning, sex was the same. As I got into my third trimester and started to get bigger, it became harder to have sex and a little more uncomfortable and limiting."
She revealed that though her beau Tristan 'is amazing' during this exciting time. "He would never make me feel different in any way," she added.
"I'm sure it's uncomfortable for a man to have sex with a pregnant woman too. Personally, I get uncomfortable and insecure," she dished.

"Also, you can't move the same, so you kind of feel useless, LOL. But you just have to improvise and do the best you can."
In a heartfelt post on Tuesday, February 13, Kardashian revealed how she knew Thompson was 'the one' very quickly. She said,
"Tristan was so forthcoming with his life, as I was with mine," she wrote. "It was really reassuring to feel that someone had the same beliefs as I did. We spoke about religion, children and our families."
READ ALSO: "I've still got love for her" Lamar Odom Congratulates Ex-Wife Khloe Kardashian on Her Pregnancy News
The Good American founder also opened up about her first kiss with the 26-year-old Cleveland Cavaliers player.
"I was so nervous. I liked Tristan so much," she gushed.

"It was after a night of us hanging out and we were with a bunch of friends at one of their houses. We were all drinking and telling stories and just enjoying each other's company."
READ ALSO: Khloe Kardashian Reveals Fertility Fears after Doctor Reveals Ultrasound Result
We broke the happy news in December 2017 that the couple is expecting their first child after the excited reality star confirmed her pregnancy in a sweet post on Instagram (read here).
"My greatest dream realized! We are having a baby," she wrote alongside a photo of her bare baby bump. "I had been waiting and wondering but God had a plan all along.

He knew what he was doing. I simply had to trust in Him and be patient. I still at times can't believe that our love created life."
 Photo credit: Instagram/Khloe