Dear MIMsters: He Wants a Second Chance But I Said No. Am I Doing the Right Thing?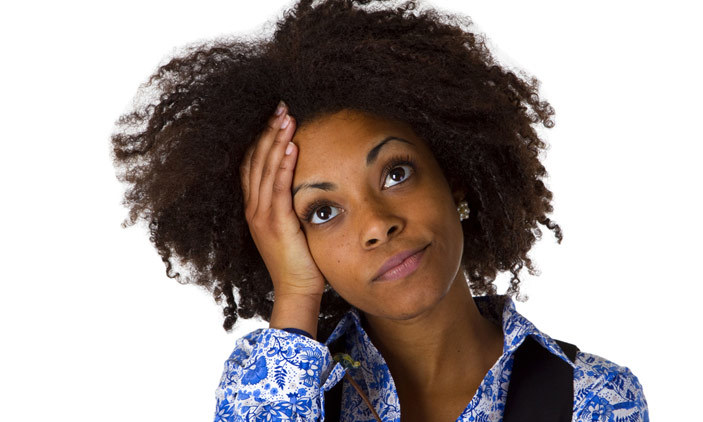 My story is a very lengthy one for which I need advice. Am I doing the right thing saying no to the second chance that he's asking for?
I am 24 years old. I met this guy when I was 19, a few months before my mom died. The thing is from the beginning, this relationship was built on the lies that he told me. Maybe he was trying to impress me but he lied about everything; From who his biological mother was to every other thing.
READ ALSO:Dear MIMsters: How Else Can I Verify What He Does For a Living?
I didn't find out about these until after I got pregnant. I was naive but I'm not excusing myself. I should have been more vigilant. When I asked him what the way forward was, he asked me to keep the pregnancy that his "fake mum" was coming and that we would have the introduction and subsequently do the traditional marriage rite.
It was from this woman that I found out about all his lies. I was angry but everyone kept telling me not to bring shame to the family. No official introduction was ever done but I was asked to move in with him which I did hoping that after I put to bed they would come and see my people. That also did not happen.
When I started making a fuss about the matter, his "mum" who turned out to be his sister asked me if I want to give them the baby and leave. When I queried him about it, he told me that he would talk to her and resolve it. That was another dead end.
READ ALSO:Dear Mimsters: If I Don't Pay Heed To This Prophecy, I May Lose My Marriage But It's Not That Simple
I carried most of the financial responsibilities during this time as regards to my baby and I. When he lost his job, I bore all responsibilities alone for a whole year. During this period, he didn't make any move to look for another job. It was really frustrating.
I was able to save up some money which I gave him to go and see my people to pay my bride price. This is because it was becoming increasingly frustrating to hear them ask me all the time when he was coming to see them while I kept lying to them all the time.
Do you know what he did with the money? He squandered it all and when I asked him what he did with it, he just got angry.
He would go round borrowing money and I'd be expected to pay me back but he would spend it on what-I-do-not-know. Our fights increased everyday; from verbal it turned physical so I moved out. My uncle asked me to stay away from him which I did.
READ ALSO:Dear MIMsters: I Reconciled with My Ex Thinking He'd Change, You Won't Believe What He Did Now
Now, fhe has finally landed a job and he is back begging me to return to him. I have my son to think of but I can't trust this man with anything anymore. I've been so heartbroken over and over again. I've had my trust betrayed by him. I'm not even going to write about his girlfriends due to time. I have said no to his pleas but I want to be sure that I am doing the right thing.