Serena Williams Details Near-death Experience After Birthing Her Daughter, Olympia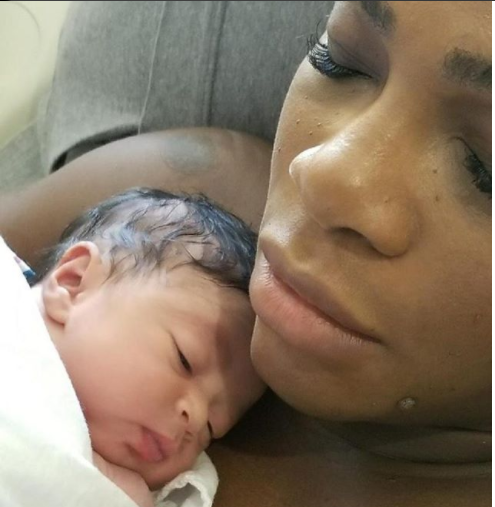 https://www.instagram.com/p/BeA5aBEBCXt/?hl=en&taken-by=serenawilliams
https://www.instagram.com/p/BdX0q3vBrrX/?hl=en&taken-by=serenawilliams
Tennis champ and first time mom, Serena Williams in a new interview with CNN, detailed her near-death experience after giving birth to her daughter, Alexis Olympia Ohanian Jr. in September, 2017.
Williams revealed she had to have an emergency Cesarean section surgery after her heart rate plummeted dramatically during contractions. The surgery was successful and before she knew it she was holding her bundle of joy.
 "I almost died after giving birth to my daughter. But what followed just 24 hours after giving birth were six days of uncertainty," she said.
Williams, 36, said that while recovering in the hospital, one day after the emergency Cesarean, she felt short of breath and after some convincing on Williams' part, the hospital staff finally sent for a CT scan and then put her on a life-saving drip.
READ ALSO: Serena Williams Debuts Newborn Daughter | Discloses She Had Complications
But her ordeal wasn't over. She said she lives in fear of blood clots, a condition that surfaced during her harrowing post-natal ordeal, adding that she got blood clot in her lungs, blocking one or more arteries.
She started coughing so much from the blood clots that her Cesarean wound popped open.
"First my C-section wound popped open due to the intense coughing I endured as a result of the embolism. I returned to surgery, where the doctors found a large hematoma, a swelling of clotted blood, in my abdomen.

And then I returned to the operating room for a procedure that prevents clots from traveling to my lungs. When I finally made it home to my family, I had to spend the first six weeks of motherhood in bed."
READ ALSO: Serena Williams & Alexis Ohanian Finally Tie the Knot! | See Photos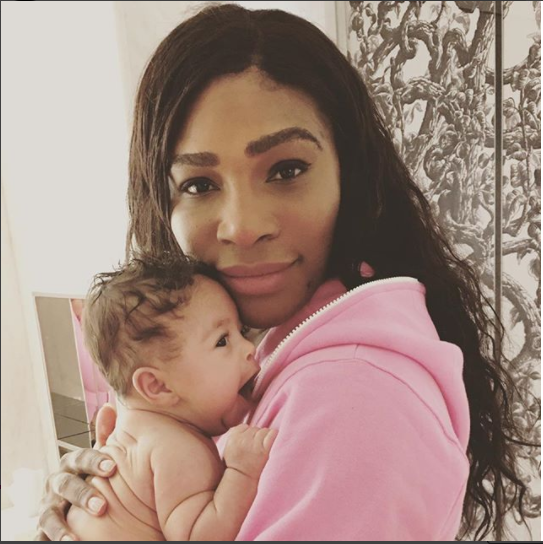 The 23-time Grand Slam champion continued, saying her access to great medical care made the difference. Williams praised the hospital staff saying;
READ ALSO: Serena Williams & Daughter Cover Vogue Magazine | Reveals Her Harrowing Medical Ordeal After Delivery
"I am so grateful I had access to such an incredible medical team of doctors and nurses at a hospital with state-of-the-art equipment.

"They knew exactly how to handle this complicated turn of events. If it weren't for their professional care, I wouldn't be here today."
Williams said it was a complicated experience and despite the agonizing ups and downs she "considers herself fortunate".
Partly for surviving the ordeal and also because she can still live out her dream on the tennis court once she returns to competitive form.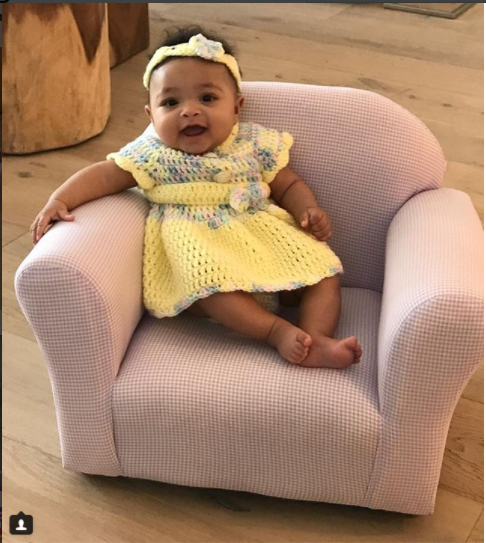 READ ALSO: New Mom, Serena Williams Gets Emotional About Breastfeeding Her Daughter
But this was not the first time Williams has had a scrape with death from blood clots. In 2011, she spent nearly 12 months incapacitated after a cut on her foot from a piece of broken glass at a Munich restaurant led to a pulmonary embolism.
"Because of my medical history with this problem I live in fear of this situation," the American said Tuesday.
Photo credit: Instagram