11 Years of Fertility Struggle Couple With Societal and Family Pressure – Ibidunni Ighodalo Airs Her Emotional Journey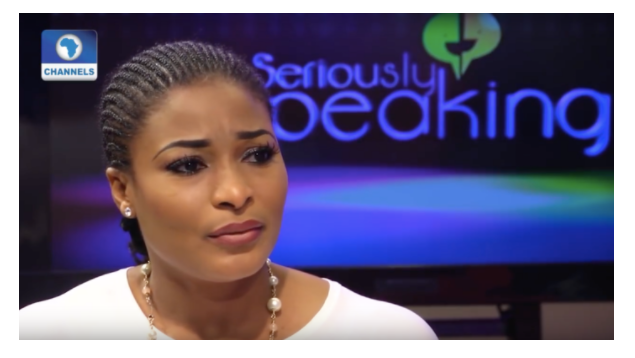 https://www.instagram.com/p/Bd4ymEAj1C9/?hl=en&taken-by=ibidunni_ighodalo
On a new episode of Seriously Speaking on ChannelsTV, host Adesuwa Onyenokwe chats with special guests as they discuss the 'Love of Others'. One of the guests on the show was Ibidunni Ighodalo.
In the interview, Ibidunni who has been married for 11 years to Pastor Ituah Ighodalo opens up about her own fertility struggle which led to the birth of her foundation, Ibidunni Ighodalo Foundation, a foundation designed to "bring joy to the hearts of couples through their fertility journey".
From personally going through IVF 11 times, the societal pressure from in-laws and friends, to finding happiness in the joys of women who passed through her foundation as well as in her daughter Keke, Ibidunni's interview is emotional and so powerful.
Read the interview below.
On her journey leading to the birth of her foundation:
It was born out of pain. When you've waited… when you get married you expect to just have children and everything just works out fine for you.

But, when you start to wait… First year you're not pregnant. I honestly thought, first six months I would be pregnant. I just thought, 'ok, ok, it will come it will come'. I waited a year, two years and then I started getting worried.
READ ALSO: "People who get married and have children don't know how lucky they are." Ibidunni Ighodalo Opens Up On Her Struggles With Conception
On if her husband was worried:
No he wasn't. He still isn't. He keeps saying, 'God is going to do it and whatever God is going to do, let it be left undone'. So I held onto that.
On feeling the pressure to take action:
You know as a woman you never want to sit down and not do anything. So I started… I got worried, I'd go to the hospital, and I've been on this journey for 11 years now. It's been tough. Especially because, in our society, they don't spare you.

They, Society, I mean, in-laws, friends. Sometimes it's not intentional. It's not on purpose. But when you are waiting on God for a child, you're so sensitive that the little things that people do gets to you.

They might not even know that it's getting to you. And everybody is running around, doing school runs… your friends that you got married together, you guys are together, their kids are coming to yours and you get back home at night and it's just you alone.
READ ALSO: "What more could a woman ask for?" – Ibidunni Pens Heartwarming Note to Husband Pastor Ituah Ighodalo on his Birthday (Photos)
On the desire for a family:
It gets to a point where you just really want children. You want company. I mean your husband is your friend, he's your best friend, but you guys go to work together, you guys come back… After a while you want to plan a family. You just want people. You want kids around you.
On starting up a foundation to help other couples:
Like I said, it was out of pain. After going through IVF 11 times. 11 times is not a joke when you're doing IVF and I just woke up one morning on my birthday (I usually have this thing I do on my birthdays, I sit down, I pray, I have a conversation with God… 'Last year of my life, I achieved this, I'll love this to happen'… I write things down and we talk) and I said to him, 'You know what, I am not doing this IVF again.

How you're going to do it, I do not know and I do not care but I am trusting you completely. And I heard something, 'In the meantime, just go ahead and help as many people as you can'.

I thought I didn't hear properly and I thought to myself, 'I should help other people while I wait' and honestly, I felt life. I felt like, this is why I was born.

And the meaning of my name is Ibi dunni, "sweet to give birth", "sweet to have" and for the first time it was as though my life was playing in front of me. And I said 'ok, I will obey this voice'.

And I didn't know how I was gonna do it, I didn't have a clue, it's never been done before, so I just said to God, 'I'm trusting you on this journey, and I'm going to obey you completely and totally.

You have to promise me something, that every single woman and every single couple that walks through this foundation, mentions this foundation, sees this foundation, you must give them a child'.
READ ALSO: Ibidunni Ighodalo Celebrates Daughter as she Turns a Year Older Today
On seeing the success of the foundation:
It's one thing to have a dream and it's another thing to actually carry (the children). When I carry them, it was as though I was carrying my own.

When the mother gave me a hug, and she was crying, I felt her pain and I felt her joy. I cannot describe the feeling. It was priceless.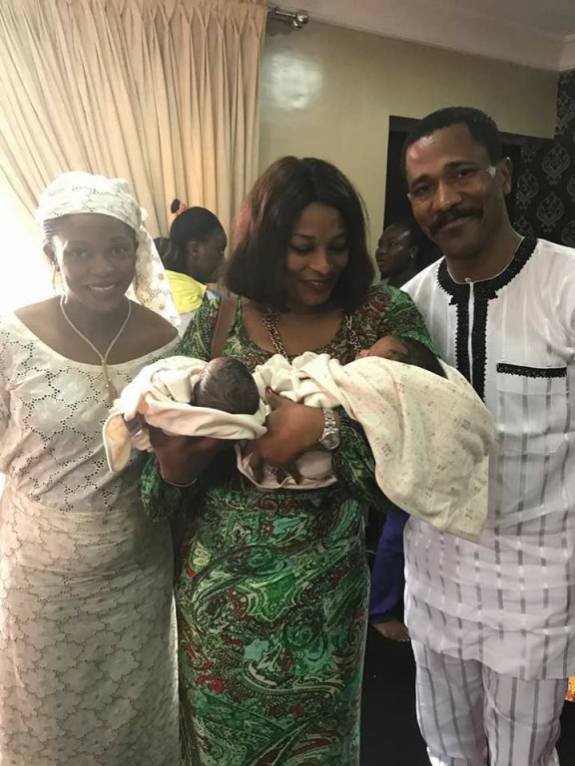 On trying to pick applicants after a couple promised to give 20 people the opportunity for IVF through her foundation:
My goodness. We had 2722 applications from that opening. And honestly speaking, I've made up my mind, I've told God, 'I don't know how you're going to do it but you have to do it' and he's gonna do it.

The same way he brought this couple, they walked right into my life, and they decided, just a phone call 'I'm gonna do this', I was speechless.

I know that God who brought those people to me will bring other people to help because it is very expensive and the hospitals have been amazing as well.
On still waiting for her bundle of joy:
Yes. (Adesuwa: But you've forgotten the waiting). Oh, totally. I'm not waiting anymore. I'm a mother of many. My foundation has twins… I have three kids from my foundation, I have a daughter, a beautiful daughter God has blessed me with. (Adesuwa: So you adopted a daughter). Yes. My goodness she's a gift. She's beautiful.
Mrs Ighodalo's story is a reminder that we, as people, should always do the best we can to love others as we love ourselves.
Watch…
Photo Credit: Instagram.com/ibidunni_ighodalo | YouTube