If It Strikes Again! Find Out Chrissy Teigen's Game Plan Against Postpartum Depression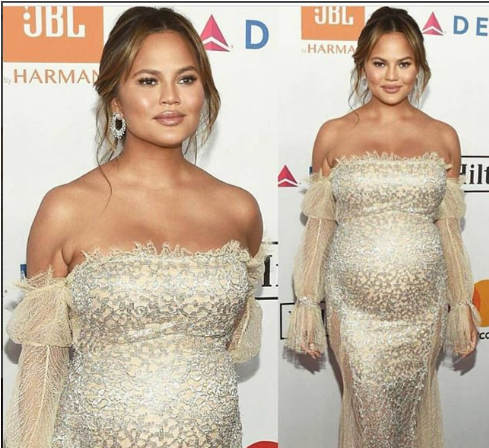 Chrissy Teigen who is due to have her second child, a baby boy, with hubby, John Legend, fears she may experience Postpartum Depression for the second time, after her baby's birth, the PEOPLE reports.
Already mother to 22-month-old daughter Luna, the pregnant model spoke candidly at the Create & Cultivate conference in LA about her worry of suffering from postpartum depression again when she gives birth to her second child later this spring.
"Do I worry about it with this little boy? I do. But I also know that I feel like when it does happen, if it does, I'm so ready for it," said Teigen.

"I have the perfect people around me for it. That's why I really stand for a good core group of people around you."
The 32-year-old mama fought with the 'down and out' feelings after she gave birth to Luna. Along wi
th feeling low, she went down a rabbit hole of 
depression not realizing at the time that she was, in fact, battling postpartum depression.
"I didn't know I had it. I knew I had an incrediblelife, and an incredible husband, and family, and all the resources necessary, and I knew I was personally unhappy, but I didn't think anything was wrong with it because I just assumed that that's the way it was.

You have a kid, you're sad, you lose those endorphins, and that's the way it is."
That Teigen felt unable to communicate her strife from not being able to leave the house to skipping food for days at a time points to us that young motherhood, which is expected to be a moment of pure, unadulterated joy, can be marred by the very real hormonal or life-changing psychological shifts that happen after giving birth.
"Before this, I had never, ever in my whole entire life had one person say to me: 'I have postpartum depression,' " writes Teigen on Instagram.

She added that she struggles with the term itself, "because the word depression scares a lot of people. I often just call it 'postpartum.' " Maybe I should say it, though. Maybe it will lessen the stigma a bit."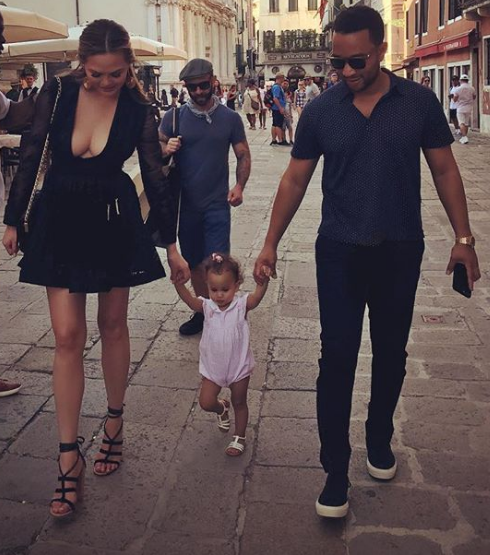 READ ALSO: Chrissy Teigen Gets Candid about Her Struggles with Alcoholism
Teigen had to have a 'sit down' talk with herself and come clean about what was really going on. She wishes one thing had been done differently with her past experience,
"I do wish more people had spoken up around me. It took me to finally sit myself down because I think it's hard for people to point something out."
Chrissy wrote for April's issue of Glamour magazine an essay on her past bout of postpartum depression emphasizing, "Postpartum does not discriminate. I couldn't control it. And that's part of the reason it took me so long to speak up."
READ ALSO: Chrissy Teigen on Her Second Pregnancy: "This baby is sucking the life out of me"
She went on to say in the writing, "I'm speaking up now because I want people to know it can happen to anybody, and I don't want people who have it to feel embarrassed or to feel alone. One thing I know is that-for me-just merely being open about it helps."
Chrissy announced the exciting news of her pregnancy in November 2017 (
read here
) with an adorable Instagram video where she asked her daughter "What's in here?" as she exposed her belly, prompting the toddler to respond, "BB!"
Photo credit: Instagram/Vivien Killilea/Getty Images