How a Nigerian Mom Discovered Her Husband Caused Her Multiple Miscarriages For Many Years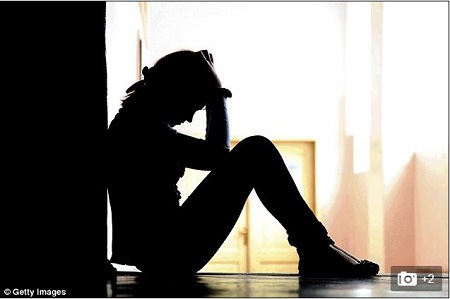 "The Devil that causes your multiple abortions might be sleeping right next to you" is what a mother wrote after she discovered her husband is the reason why she's been having numerous miscarriages.
The woman, who already has two children and has been married for 10 years, said she lost so many pregnancies, no fewer than six. Meanwhile, her doctor told her it was because she had a weak uterus and also due to stress.
Recently, she took in again with twins and yet again, she had another miscarriage . Shortly after that, she caught her husband putting a drug in her drink and after she confronted him, he confessed he was responsible for her numerous miscarriages after a long argument over the matter.
READ ALSO: Gabrielle Union Spills Details about Her Heartbreaking 9 Miscarriages
"Please women, be careful. People will think you are possessed. Doctors will give their reason but the devil that causes your multiple abortion might be sleeping right next to you… the father of the child….the one person who is your support," the heartbroken mother added.
READ ALSO: 'I saw hell in the first year of our marriage because I had three miscarriages but he never showed me love as he promised' – Woman Tells Divorce Court
Read her shocking discovery below…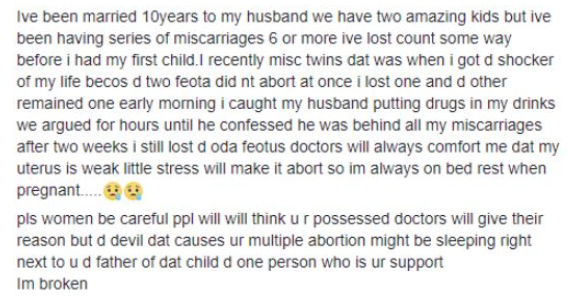 READ ALSO: 5 Most Uncommon Causes of Miscarriages
Photo credit: Getty Images