Dear MIMsters: Are My Pastors Are Right To Say What My Husband Did Is Not Enough Reason to Leave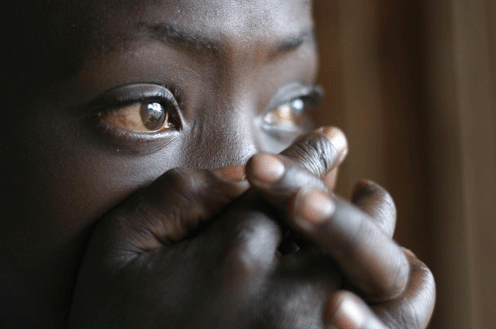 My pastors are saying that what my husband did is not enough reason for me to leave him. Are they right to think so?
I have been married for 5 years without a child. We went to the hospital and after conducting some tests, we told that hubby has a low sperm count.
Yet, he doesn't take his medications seriously. I always have to plead with him to take his treatment seriously but he does what pleases him.
To cut the story short, after the first year of our marriage, he started slapping me hard across the face even during little arguments.
READ ALSO:Dear MIMsters: This Rift Between My Husband and My Family Is Making Me Suicidal
I lost my father and it took us 3 months to bury him and during this burial, my hubby never contributed anything, not even a dime. My hubby likes keeping malice as if tomorrow no dey. He has his own business but has never for once since this 4 years of our marriage paid our house rent without me contributing more than half of the money. Yet, after having an argument, he will go and tell people that I don't support him by helping out.
Eighty percent of the properties we have at home were acquired by me, yet, he never shows appreciation for my efforts and support but shows appreciation to outsiders. He doesn't even take me out. What he does is hit me whenever it suits him.
Once, I tried to retaliate and I received even more than the slap in return and just as he was about to beat me, my cousin showed up, and received the blows that were meant for me. I walked out that day for good.
READ ALSO:Dear MIMsters: How Do I Get My Husband Back?
I decided to move out of the house so I can find peace and rest from all the abuse. Now, my pastors are calling me to come so we can talk things over. Not only my pastors, everyone else is saying I should go back. They say that what he did is not good enough reason for me to leave the house. Don't be surprised that this man has never for once shown any remorse since I left home 2 months ago.
Do you think they are right? What would you advice me to do?