Why "Monogamy is not my thing" — Single Father of 3, Wizkid Reveals
https://www.instagram.com/p/BgZ6JEmhovC/?taken-by=wizkidnews
https://www.instagram.com/p/BgbkX9pBSLT/?utm_source=ig_embed
Wizkid was at the Beat 99 FM of recent, and he had an interview with OAP Gbemi… and it was quite telling.
On the radio show, the 27-year-old Ojuelegba crooner spoke a lot, from his multiple relationships, to his kids, baby mamas, collaborations, his label, future and more.
Already a father to three sons, Wizkid is not stopping soon as he revealed on the show.
According to him, monogamy is not his thing because he has a lot of women who are dear to his heart. He went ahead to admit that he has several girlfriends and they (girls) all know about it.
He said this when asked if a time will come when he will streamline the women and pick one, and he replied, "that will be hard because I have a lot of women that are really really dear to my heart".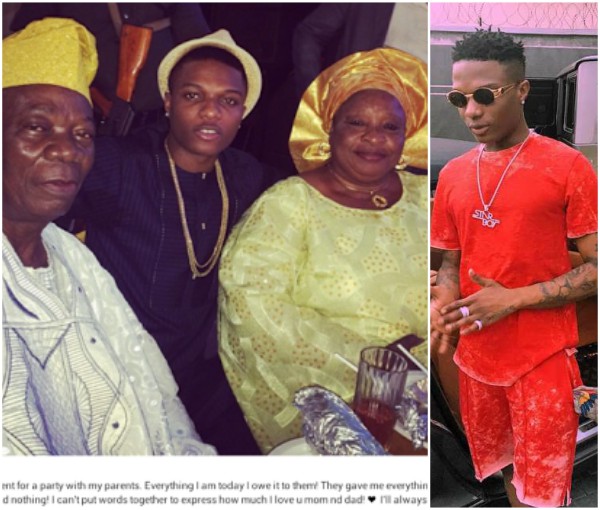 READ ALSO: After Having 3 Kids, Wizkid Reveals The Only Condition That Can Make Him Get Married
He didn't just stop there, he also says his parents just found out he birthed a third son recently, and his mother's reaction was priceless.
The singer says his mother wants him to get married, and stick to one woman.
The Nigerian Starboy had earlier disclosed his conditions for marriage while speaking on Urban 96.5 FM Lagos saying marriage is not his thing, citing the only condition for getting married. He sais,
"I have no plans to get married except all the women that have ever been in my life agree to marry me at the same time."
READ ALSO: Wizkid's First Baby Mama Reveals How She Copes With the Knowledge of Him Having More Baby Mamas
All three sons of Wizkid came from different women – Sola Ogudu, Binta Diallo and Jada Pollock (his manager).
Watch the videos below;
https://www.instagram.com/p/BgaE7llBPnG/?taken-by=wizkidnews
READ ALSO: You Don't Have to be Book Smart to Succeed: Wizkid's Transcript From LASU Shows Poor CGPA
READ ALSO: How Fela Anikulapo Kuti Married 27 Women on The Same Day… See Rare Photos From The Ceremony