"….I went through HELL!" Mercy Aigbe's Shout Out to Single Mums Is Telling and Inspiring
Raising a child without the support of a partner can be quite challenging to say the least and in the words of Nollywood mom-of-2, Mercy Aigbe, it can be hell, however, not impossible as she has demonstrated.
Giving a special shout out to all the single mothers for their effort to raise their child(ren) single handedly, the proud mother of two revealed the hell she went through when she gave birth to her daughter, Michelle who will be turning 17 very soon, at the age of 22.
According to reports, Mercy, who separated from her second husband last year over alleged domestic abuse, said she had to sell her jewelry just so she could pay for her daughter's school fees and feed themselves.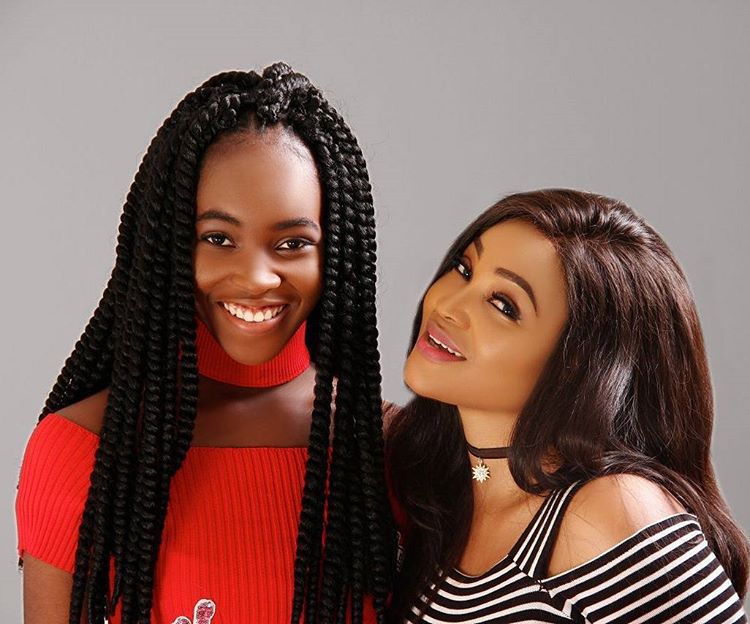 READ ALSO: "I prayed, I fasted, I hoped he was going to change…" – Mercy Aigbe Opens up in New Interview (WATCH)
"Special shout out to all the single mums…I can relate, hmm I remember when I had to go sell my gold jewellery at Yaba just to pay Michelle's school fees and for us to feed. I went through 'HELL'"
On being a single mom, she advises all mothers to stay focused and be prayerful:
"Please stay focused, be determined, be hardworking and prayerful, put all your trust in the Lord because "we are more than conquerors through Christ Jesus" and trust me you will rise above those challenges.

To all mothers, mothers to be, may the Lord continue to strengthen us and may we eat the fruit of our labour IJN. Responsible daddies you ain't left out. Thank you all once again."
READ ALSO:  5 Things to Consider to Successful Raise a Child as a Single Mum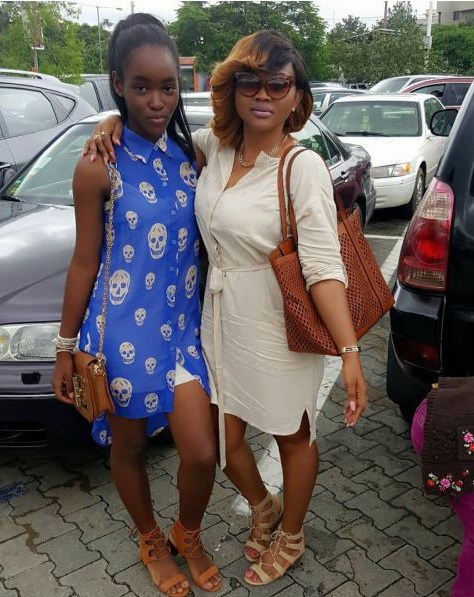 In 2017, Mercy's marriage to her estranged husband and father of her second child, Lanre Gentry went through a rough path as she was allegedly beaten by him.
The successful businesswoman shared a video of the injuries she sustained as a result of the domestic violence she claimed he perpetrated on her.
READ ALSO: Jealous Lanre Gentry Allegedly Threatens Movie Producer, Legemaimi, over Estranged Wife, Mercy Aigbe
Shortly after the incidence, Mercy moved out of her matrimonial home and unfollowed her hubby on social media.
Speaking on the abuse, she said,
"He beats me consistently. I stayed because I loved him and because everytime he beats me, he begs and gets family and friends to beg me.

He promised regularly to change but he never did. When my husband gets angry, he gets physical, not only to me but to anyone. He has done that with my house help who reported him to the Police years ago".
It appears things are about to start getting rosy between the estranged couple after she recently celebrated her birthday. Her hubby took the opportunity to celebrate her with the below quote.
READ ALSO: Is Mercy Aigbe and Estranged Hubby, Lanre Gentry Now On Speaking Terms?
"Today you are @40 even though we are fighting I still say happy birthday to you because you are still my wife and my children mother as I use to call you ones again happy birthday to you Mercy Aigbe Gentry. Long life and God bless you."
The award winning filmmaker proceeded to receiving the olive branch by following Lanre Gentry on social media after months of animosity towards each other, a period that saw Lanre claiming the actress is suffering from mental illness.
Photo credit: Instagram