#YetIWon: Omotola Jalade-Ekeinde's Grass to Grace Story As She Tells It Is Inspiring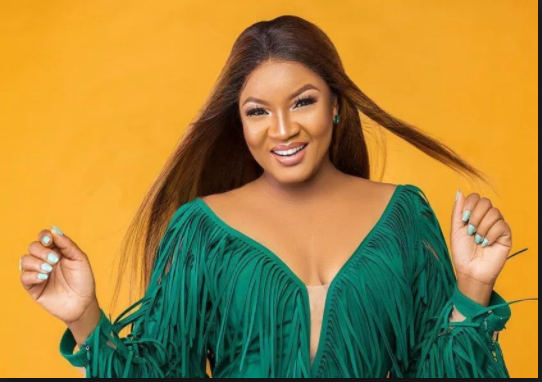 With the ashtag #YetIWon, Nollywood screen diva, Omotola Jalade -Ekeinde, who recently turned 40 in style, sure has a story to tell about her life, the challenges she faced and how she surmounted them all to carve a niche for herself.
According to the sexy mother of four who noted how things went down the hill after her father died, she wanted to be successful by all means and was sensitive to opportunities.
Her time came after she escorted a friend to an audition, her friend didn't make it in, but she did.
Mrs Ekehinde, who got married at the age of 18, shared her inspirational story via her Instagram page to encourage young girls out there.
Her post reads;
"My Dad died ! Everything went down hill. It looked like even schooling had come to an end. All Hope seemed to have come to an End! I was able to stand against all odds beside my widowed Mum. I wanted to be successful so bad, I was sensitive to all opportunities.
READ ALSO: 'If there is no abuse, then there is nothing you cannot overcome in marriage' – Omotola Jolade Ekehinde
I escorted a friend to an acting audition, she didn't get in , I did. I Found my Future… , It was tough …#YetIwon

Fast forward to the Ban on Top actors, everyone was banned for one year. I was banned for 2! I had always wanted to do music…my first Love but there was No time.

Now I had time, Against all odds I did and Released my First Album "GBA" Had a Hit single "Naija Lowa" Was invited for the Grammy!
READ ALSO: Omotola Jalade-Ekeinde Bares All About Her Early Marriage, Career & Future Projects
My song "Barren Land From my second Album "Me myself and eyes " was adapted by Amnesty international and I was signed to Bungalo Universal ! I earn Royalties in $$$ … Despite the ups and downs ….. yetIwon.

No matter what life throws at you, you Can pull through. You must refuse self pity or to be a victim. Make your pain your Motivation.

You can Win and keep winning… From Ikoyi to IyanaIpaja Now to the World. #YetIwon
I challenge World Class Manager/Publicist@k3pr and the Indomitable @moabudu to tell their #YetIWon story to encourage young girls out there. Well done on this."
READ ALSO: Omotola's Husband, Matthew Ekeinde, Bares All on How They Met, Fell in Love & Got Married When She Was Just 18
Photo credit: Instagram