Signs That Your Child Is Exposed to Porn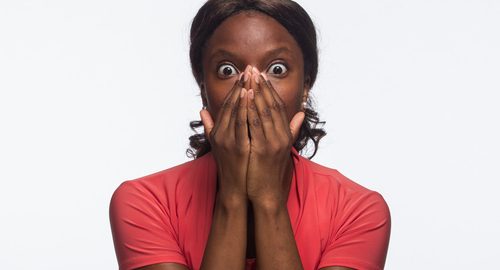 Ogbugoh Terundu Joy
At some point in your child's life, he or she would come across pornography, the likelihood of this happening is almost inevitable. If he searched the internet for it out of curiosity or his friends at school or in the neighborhood showed him footages, you want to know so you can nip the outcome in the bud.
If you are wondering if your child is exposed to pornography, below are signs to watch out for:
Spams.
Porn sites would send a lot of spams to the phone used in viewing and registering on these porn sites. So if all of a sudden, you start receiving plenty of junk mails and your child is the only other person who shares your phone, then it is a sign that he is dabbling into pornographic websites.
READ ALSO:Your Daughter's First Period: How to Help Her Through It
2.     Secretive Behaviour   
A child that is exposed to porn would become excessively secretive with his gadgets and his room. He is no longer comfortable with you barging into his room and if you want to look at his phone, you can see him squirm uncomfortably or try to make sure you do not get your hands on it at all.
3.      Nudity
He or she would develop an interest in nudity, they would keep magazines that show case nude or almost nude women. They would have erotic novels stacked up on their shelf or a copy flung under the bed, in their school bag or somewhere you may not think to look.
4.      Comfortability in the face of sexual activity
Movie scenes that show two people kissing and having sexual intercourse would no longer make them uncomfortable. They would stare on gallantly as the scenes unfold on TV and would not even think of changing the channel, except of course you are there.
READ ALSO: Suspect Your Teenage Son Could Be Watching Porn? Here's What to Do
5.  Masturbation
This has to be the most common sign that your child is exposed to pornography. If he is watching it, it won't be long before he would want to practice it and the first step is to do it with himself. Many times kids would jerk off to videos and photos of these obscenities.
If you find out that your child is viewing pornographic materials, the usual question would be what to do. The first instinct may be to scream at the child, strike or maybe shame him. But this would fetch no positive results rather, it would make him to be more secretive about it the next time.