We did it! Single Mom of 5, Graduates From Law School After a Difficult Journey (Read Her Inspirational Story)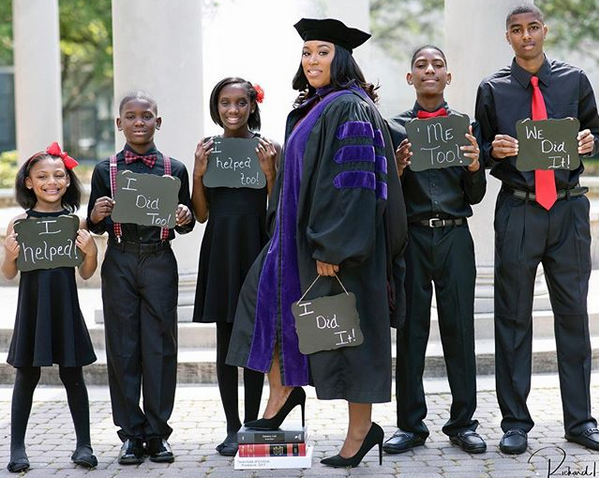 https://www.instagram.com/p/BhATR4Onvlr/?taken-by=so_virtuous
https://www.instagram.com/p/BhAYXtFHRLR/?taken-by=so_virtuous
A heart-melting photo of a single mom graduating from law school and her five beautiful children have gone viral.
After bouncing around family homes, ending up in foster care, and having her first child at 19, Ieshia Champs could never have imagined what she would achieve later on in life.
Her husband died of cancer after four children. She later remarried and got divorced after one year. Despite all these, Ieshia, a 33-year-old Houston native still struggled to achieve her dream. 
Ieshia posted an amazing photo including her five children holding signs that say things like, "We did it!" and "I helped too!".
According to Yahoo!, all of the success Iesha is experiencing now come after a series of unfortunate circumstances.
"As a single mother, I know first hand that nothing else has pushed me to become a better person than my son! It's something about a mother's love for her children that drives her to do the impossible!," she said.
Sharing her ugly background experience, Iesha and her sister bounced around from foster home-to-foster home after being removed from their drug-addicted mother's home.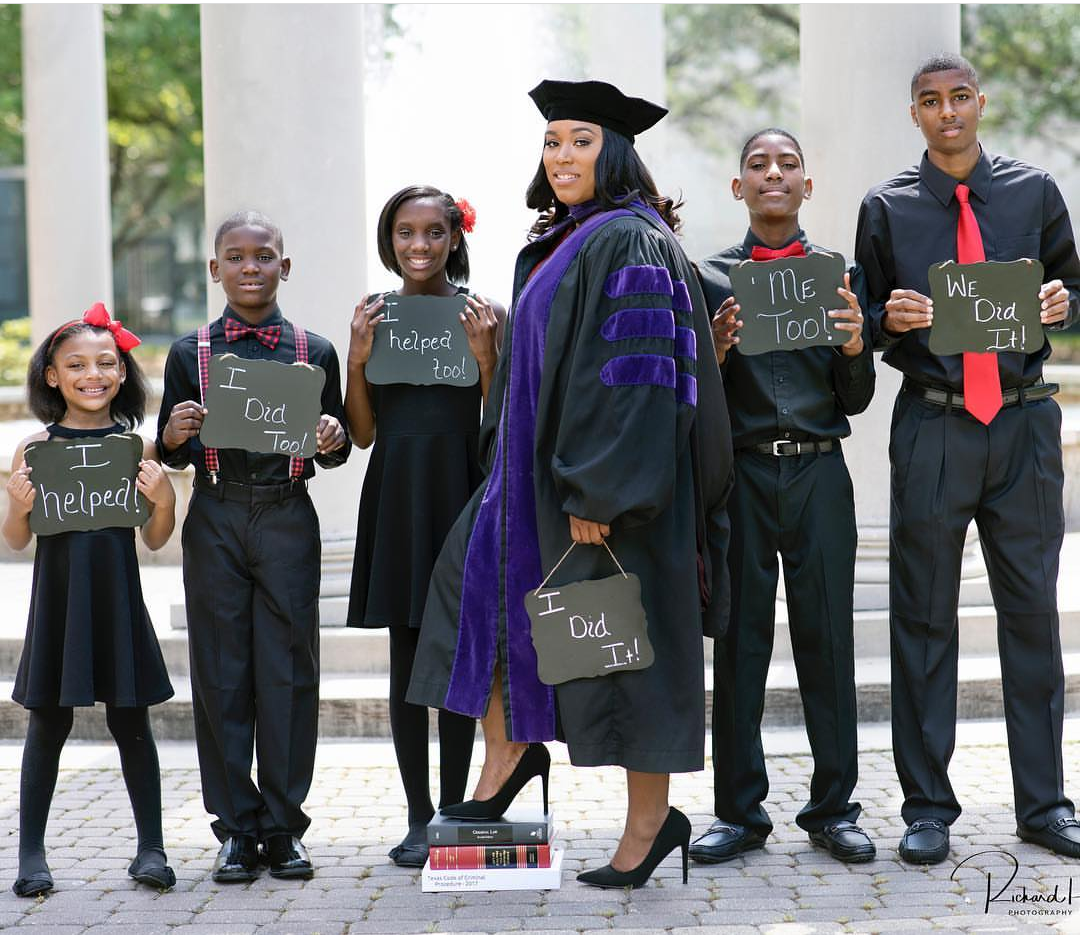 READ ALSO: "If I could finish my exams while burying my son, you can"- Eucharia Anunobi Inspires as She Graduates from School
Narrating further, she said her sister got pregnant at 14, so she dropped out of high school to help raise the baby. Soon after, Iesha met the father of four of her children and they had their first child when she was 19.
In 2009, Iesha went to church one day after her sister begged her to and she met a prophetess who told her to go back to school and get her GED so that she could fulfill her dream of being an attorney.
"During that same year — it was 2009 — I ended up having a house fire, I lost everything that I had. I got laid off from my job, the father of my children died of cancer while I was seven months pregnant, I literally tried to kill myself, and I ended up going back to get my GED," Iesha tells Yahoo.
Iesha was 25 at the time and thought she was crazy for pressing onward, but she did!
She got accepted into law school, had her fifth baby and got married, only to be divorced a year later, but she stayed in school and here we are today!
READ ALSO: "….I went through HELL!" Mercy Aigbe's Shout Out to Single Mums Is Telling and Inspiring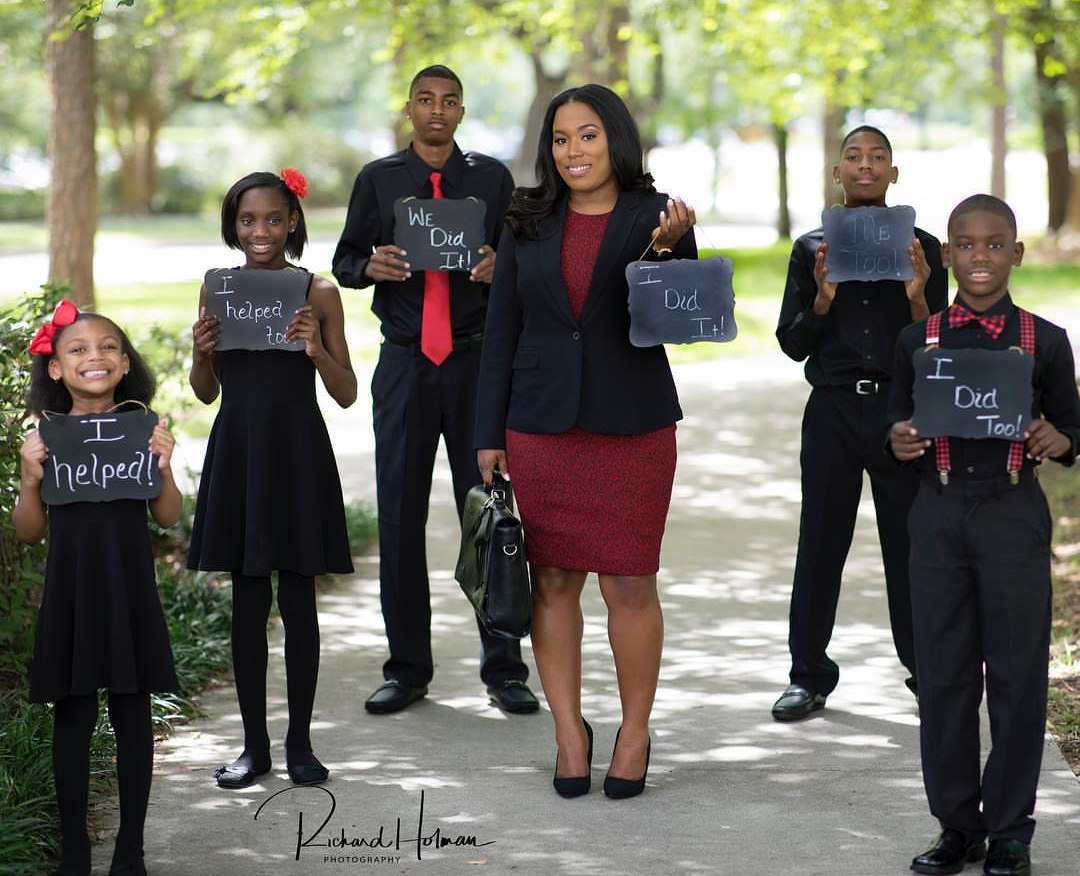 The proud mama says God made a way for her when she thought all was lost. She says that she finished in the top 15% of her class and that it was "nobody but God!"
She also received $13,000 in scholarships and tells us that God sent her a study group that would come to her home.
READ ALSO: So Inspiring! Mum of 4 Graduates with one of the Best MBA Results in Her University
READ ALSO: Man Living With Cerebral Palsy, Joshua Sopeju, Beats The Odds to Become Computer Science Graduate
Amazing! Such profound strength and inspiration!
We're super proud of you!
Photo credit: Richard Holman Photography