Royal Wedding: Meghan Markle's Sister Comes For Her As She Invites 2000 Guests But None From Her Family
Meghan Markle who is set to walk down the aisle with Prince Harry of the British Royal Family, in about a month has been blasted by her half sister, Samantha Grant, who claimed she invited 2000 complete strangers to the Royal wedding and none from her family.
This comes after Prince Harry and Meghan came up with a list of around 600 guests for the ceremony at Windsor Castle on May 19, The Sun reported.
After the ceremony more than 2,500 members of the public will join to celebrate the royal couple's big day.
Mum-of-three Samantha Grant, also known as Samantha Markle, 53, who lives in Florida, USA, vented her fury on Twitter writing;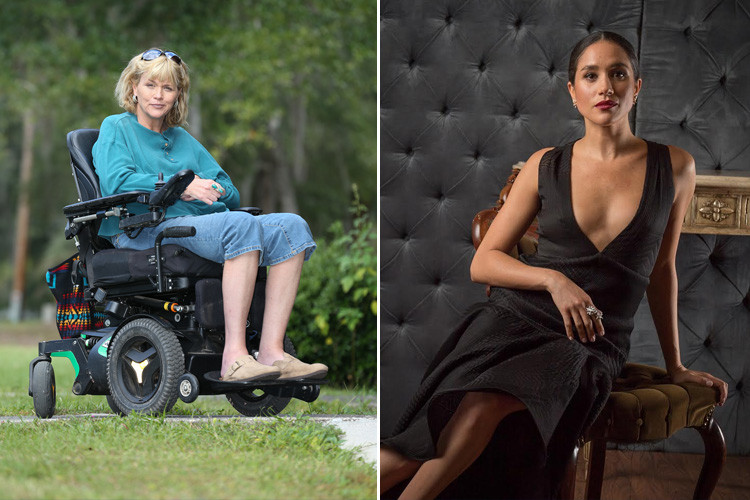 "Out of respect and humanitarianism, the Markles should be invited if 2,000 complete strangers are. Our uncle, brother, me, best friend of 30 years, nephews. Our issue is not a matter of closeness. Family is family.

"Actually she has a large family who were always there with her and for her.

"No one was estranged, she was just too busy. Meg's family (our family) is complete with sister, brother, aunts, uncles, cousins and the glue of our family, our amazing completely self-sacrificing father.

"She always had this family, marrying merely extends it."
READ ALSO: The Royal Wedding Invitation is Here! A Glimpse of Prince Harry & Meghan Markle's Official Wedding Card
Samantha had previously hit out:
"The Markle family is looking forward to our wedding invites. No-one has one yet. Still waiting."
Some fans suggested that the invites, posted last week, could take a while to reach America. Samantha replied:
"Well everyone is making arrangements and it's difficult to organize everything as you can imagine."
READ ALSO: Meghan Markle Finally Speaks About Prince Harry Relationship: "We're in love"
Samantha is a former actress and model. She shares a dad with her half-sister Meghan Markle. In the past, Samantha has claimed to have raised Meghan for 12 years when she was growing up in California.
However, other sources speculate that the pair had little to do with one another – and were raised completely separately.
A Source told E! News:
"As they were 17 years apart, they were never raised in the same house. Meghan was raised an only child by her loving parents."
It has previously been reported that Samantha and Meghan have not spoken for the past decade.
Their father, Thomas Markle, who knew about Meghan's royal romance for as long as five months before the news came out, had recently become bankrupt, having once been a successful lighting director in America.
READ ALSO: Princes Williams & Harry Bare Their Hearts in Emotional Interview About Their Mother, Princess Diana
After Meghan wore a £56,000 designer dress for her engagement photo, Samantha Markle, said:
"If you can spend $75,000 on a dress, you can spend $75,000 on your dad."
However, when speaking of the wedding, she added that she was still hoping for an invitation, despite news about the book.
"It would be pleasing for us to be there and be invited. But it's entirely her decision."
Kensington Palace aides, however declined to comment on the tweet from Samantha last night.
Though Megan Markle is still close to her dad, even though the 73-year-old lives a quiet life near Rosarito in Mexico, however it is still not yet known if he will walk her down the aisle.
READ ALSO: Revealed! Why Princess Diana Feared Losing William and Harry to the Royal 'Establishment' Amid Split from Prince Charles
Meghan's mum Doria is expected to attend after she joined the royal couple at the Invictus Games last year.
Around 1,200 people invited to the wedding are members of the public from a range of backgrounds and ages. Young people who have shown strong leadership and served their communities are among those lucky enough to receive a coveted invitation.
200 guests will be from charities and organisations the couple have a close connection with. Another 100 guests will be from two local schools.
The invitation stipulates a strict dress code with men asked to don military uniform or a morning coat and lounge hat, with women asked to wear a day dress and hat.
Photo credit: HANDOUT – GETTY