Ali Baba Reacts to Duchess of Cambridge Leaving the Hospital 8 Hours After Birthing Her Children
We reported that the Duchess of Cambridge, Kate Middleton and Prince William welcomed their third child —a baby boy yesterday (read here).
Mum-of-three Kate, 36, went into labour first thing in the morning and the new prince was born at 11.01am weighing 8lb 7oz.
After announcing the birth of their newest child the Duke and Duchess of Cambridge posed for photos on the steps of the Lindo Wing at St Mary's Hospital, wearing a custom dress, with her signature blow-out impeccably in place.
She was glowing as she cradled her new addition. The Duke and Duchess stepped out of the hospital just seven (7) hours after Kate gave birth.
READ ALSO: Serena Williams Details Near-death Experience After Birthing Her Daughter, Olympia
Ace Comedian, Ali Baba who took note of the Duchess always leaving the hospital immediately after her child's birth, also reacted.
Ali Baba said the Duchess' tradition of leaving the hospital immediately after childbirth, makes him think that Nigerian hospitals deliberately keep women back after childbirth for increased medical bill.
READ ALSO: Incredible Birth Story of How Woman Gave Birth In Hospital's Hallway
He wrote;
"The way this lady gives birth and is walking out few hours after, like she went to take passport photographs… is making me think Nigerian hospitals deliberately keep some Nigerian women after they give birth just to increase the hospital bills. I'm not talking of Caesarean birth ooo. Normal childbirth…"
According to The Guardian, the short stay definitely marked a departure from the typical birth. New moms in the U.K. spend on average a day and a half in the hospital, while American mothers usually rest up for two.
The quick departure may come from practice — Kate stayed at the hospital for 10 hours after her sceond daughter, Princess Charlotte's birth and overnight with first child, Prince George — but she also has more reasons to get a move on than the non-royal mom.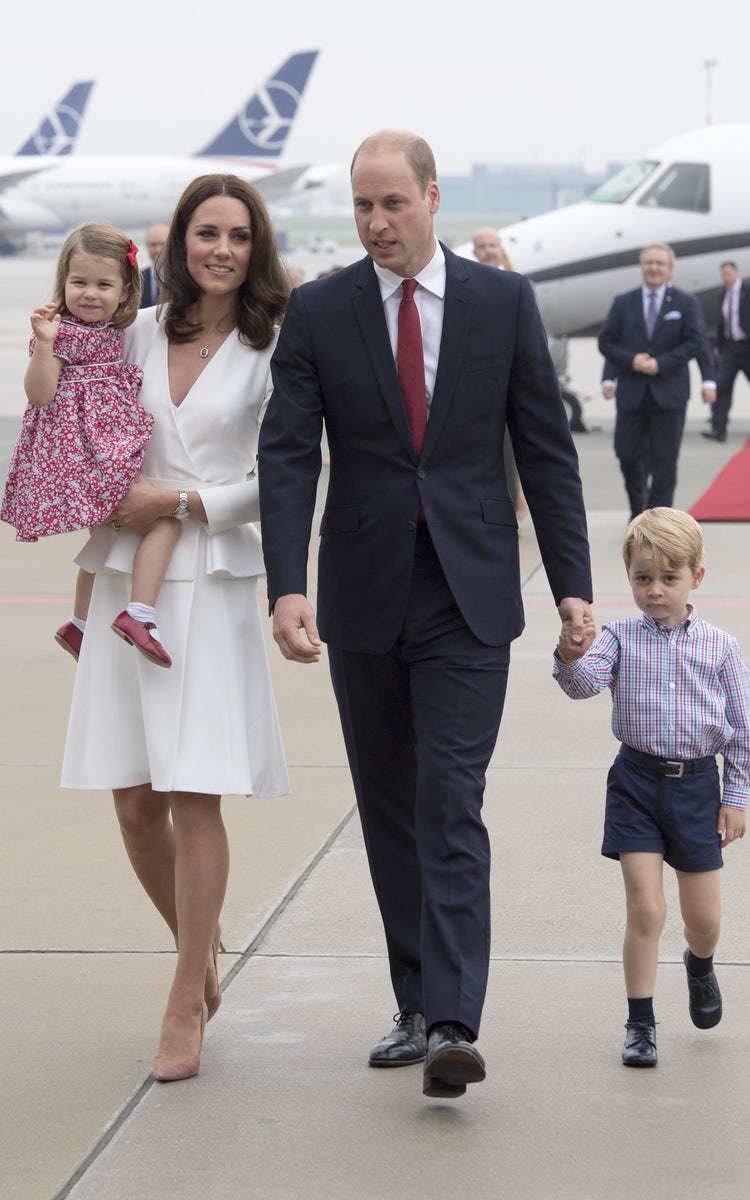 With exuberant crowds of photographers and fans camped outside of her window, the tired mom can probably catch up on sleep more easily at home.
She also probably wanted to curtail the noisy hubbub for the benefit of other mothers at the hospital, Harper's Bazaar notes.
More importantly, the Duke and Duchess of Cambridge have the benefit of a 20-plus person medical team.
Consultant obstetrician Guy Thorpe-Beeston and consultant gynaecologist Alan Farthing oversaw the birth, the Telegraph reports, but additional pediatricians, midwives anesthetists, lab technicians, and other medical experts remain on standby in case any problem should arise.
The couple doesn't need to remain in the maternity ward for top-notch care.
In fact, many media sources like Vogue speculated earlier in the pregnancy that Kate would give birth at home so she could avoid the media spectacle.
https://www.instagram.com/p/Bh85M0nBqWI/?taken-by=alibabagcfr
 Photo credit: Instagram/Getty Images