"Bitch, do you know how many di*ks I had to suck so you can eat?" – Blac Chyna's Estranged Mom, Tokyo Melts Down On Social Media | Chyna Reacts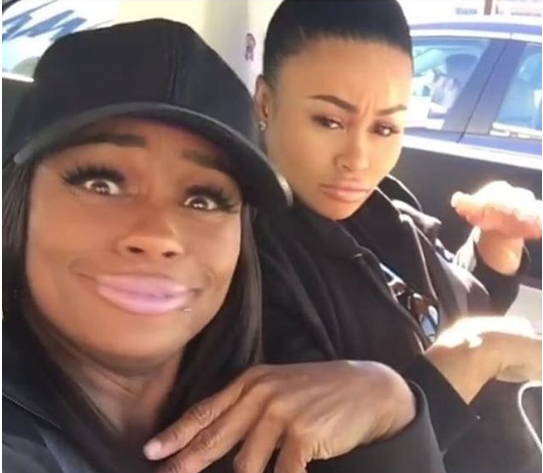 Drama, drama, drama! Blac Chyna may be gearing up to celebrate her 30th birthday but her estranged mom Tokyo Toni isn't really in the celebratory mood.
In fact, the 46-year-old former stripper went on an Instagram rant about her daughter, whom Toni thinks has "lost her way."
In a series of videos, Chyna's mom, who resides in Washington, DC, puts her only daughter on blast for cutting her out of her life and not assisting her financially.
She disclosed that she begged Chyna for 30 dollars because she was hungry but Chyna told her she was broke and needs to take care of her kids.
Toni also accused Chyna of keeping her grand children, Dream Kardshian and King Cairo Stevenson, away from her as Chyna's nanny doesn't let her (Toni) near her grandkids. Because of these, Toni has said she will no longer see Chyna as her daughter.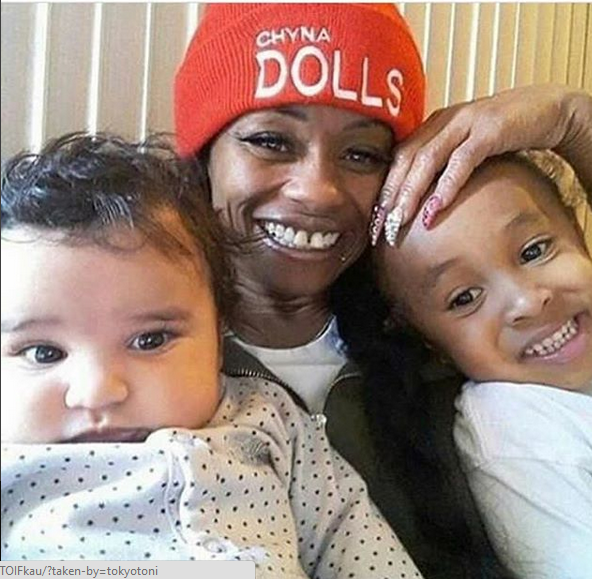 "Two years in a row. I'm going on my second year of not seeing my grands," Toni said in her first video, obtained by The Shade Room.

"Yes, they are her children. And I'm not the only person that deals with this s–t. Hollywood is so demon-filled, it changes people. We were just chilling. I was just on [her] reality show."
These accusations are coming to light after Toni thanked her daughter's second baby daddy, Rob Kardashian on Instagram for letting her FaceTime with Dream, whom he shares with Chyna.
READ ALSO: Rob Kardashian & Kylie Jenner Sue Blac Chyna For Battery, Assault and Vandalism
And that's not all that Toni's not happy about. She went on to threaten the "California b—hes" Chyna's been hanging out with lately, including her 18-year-old boyfriend, rapper YBN Almighty Jay because she thinks they're the ones keeping Chyna away from her.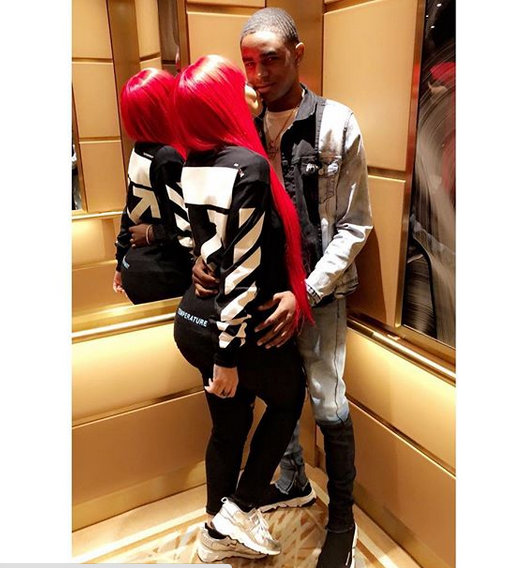 "I've cried my last tear. Now, I'm angry," Toni said. "My kid is gone and I'm gonna accept that."
But even though Toni's rant is filled with anger, there's still a tinge of that mama bear fire in her. She even admitted that if something were to happen to her only daughter — even though they haven't been on good terms lately — Toni would "go to jail for life," and she threatened the friends that Chyna has been hanging around with lately.
READ ALSO: Blac Chyna Breaks Silence on Rob Kardashian's Revenge Porn Attack
"I don't know what her problem is but you b—-es in California, get the f–k away from her," she threatened. "Oh, I can't take you away from her because she's a grown a– b—h? But I tell you this, if any f–king thing happen to her, I'm going to f–king jail for life. Get them away from you, Chyna. That n—- too."

"I walk alone but yet you put all these people in front of me. Your friends you hang [with] are pieces of s–t. They will send you to hell rob you and f–k your man and your woman," Toni wrote in the caption of one video.

"You could've given me a call [as] opposed to going online. What's really going on? Who is really in your head? Who was really on the phone or standing there coaching you, from what it sounded like to me. You still have not called and apologize to me.

I did nothing to you but love you raise you protect you and be your f–king foot stool b—h. You have these yes b—hes around you all… day they don't give a f–k about you. It's obvious dummy [sic]."

"I have to talk to you on online!!" she continued.

"Well, I am about to do an interview with whom ever for a check now [sic]… I remember asking you for $20 not long ago and didn't get a response.

I remember telling you I was starving to death it felt like my stomach was going to fall to the floor and never got a response. I told you I was stuck in the snow with no gas in my car, I called you and no response," Toni wrote.

"I spoke with you on the phone maybe three to four times otherwise I have to talk to you through your assistant," she added. "What mother has to do that!!! Don't worry, the first person they get $200,000, I'm coming through no love lost."

"You f–ked up now they see we are apart you big dumb b—h," Toni wrote in the caption of one of the videos.

"I've never disrespected you now I have no respect for you. I mean literally none. I'm disgusted with you as a mother."
READ ALSO: Blac Chyna's Ex-Boyfriend, Pilot Jones Thinks She Got What She Deserved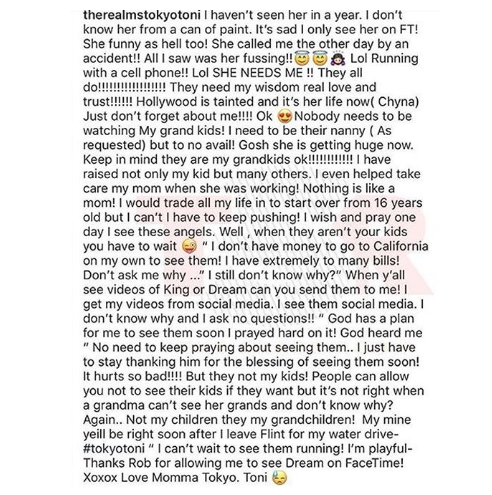 Chyna, however commented on the story when it was shared by TheShadeRoom, saying her mother was a liar.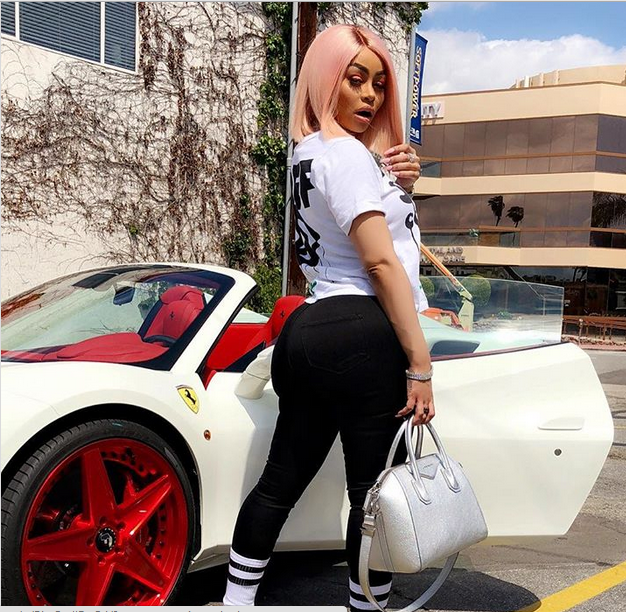 Angry Toni of course fired back and insulted the heck out of her saying she had to go into prostitution to send her to school and feed her.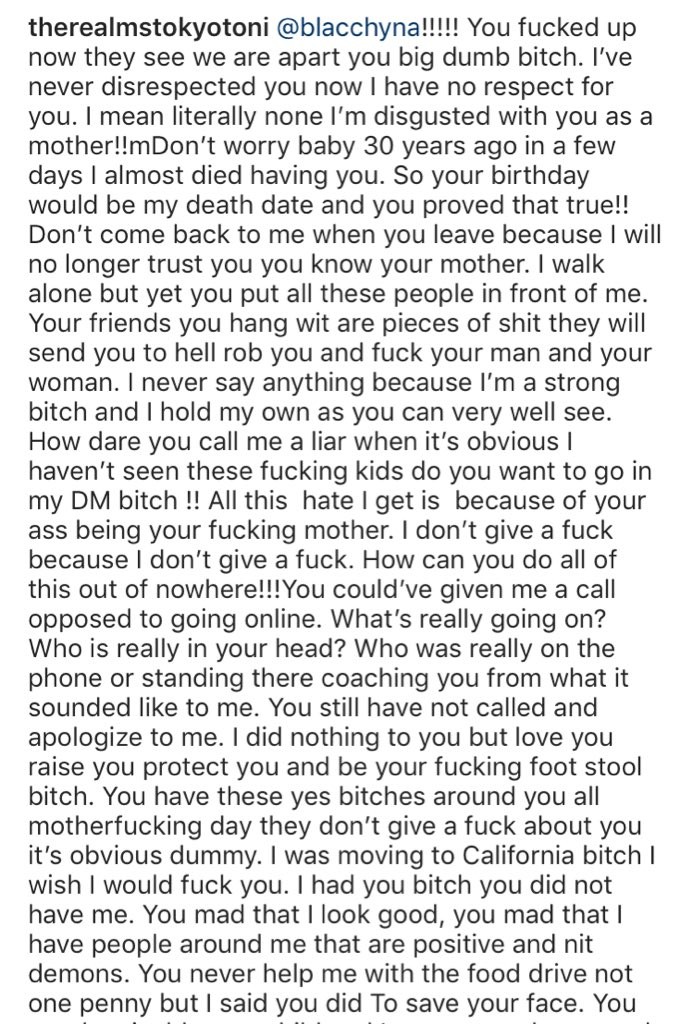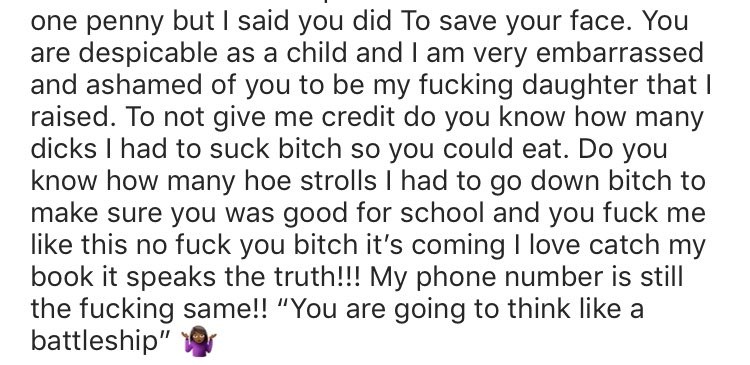 Watch the videos…
https://www.instagram.com/p/BicdQMqBCuh/?taken-by=tokyotoni
https://www.instagram.com/p/BicdkoUBTR4/?taken-by=tokyotoni
In another video, Ms. Toni said she will be disowning her only child on her 30th birthday, which is on May 11.
"Just like I birth her on her birthday, Imma be divorcing her on her birthday."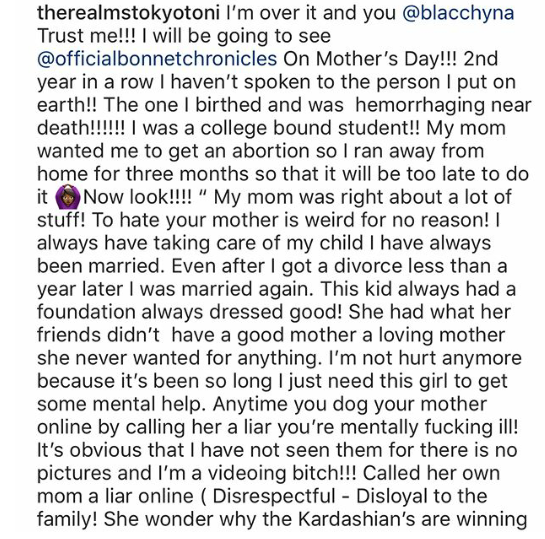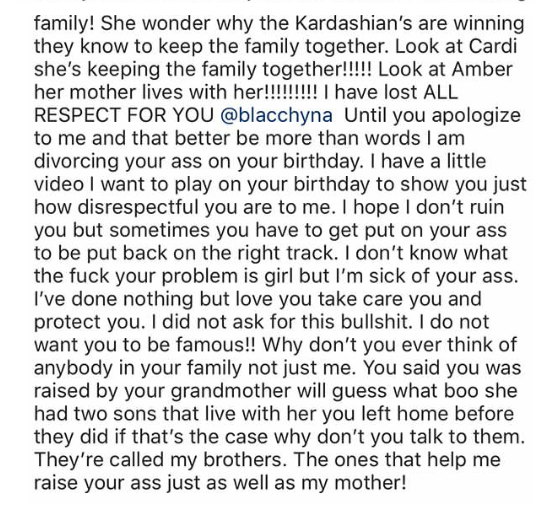 Below is the video of Toni disowning Chyna…
https://www.instagram.com/p/Bicdx0CBM-u/?taken-by=tokyotoni