MUST READ: "Through her, I discovered giving up is not an option" Mum of a Child Living With Cerebral Palsy, Helen Dan-Arry Shares Powerful Message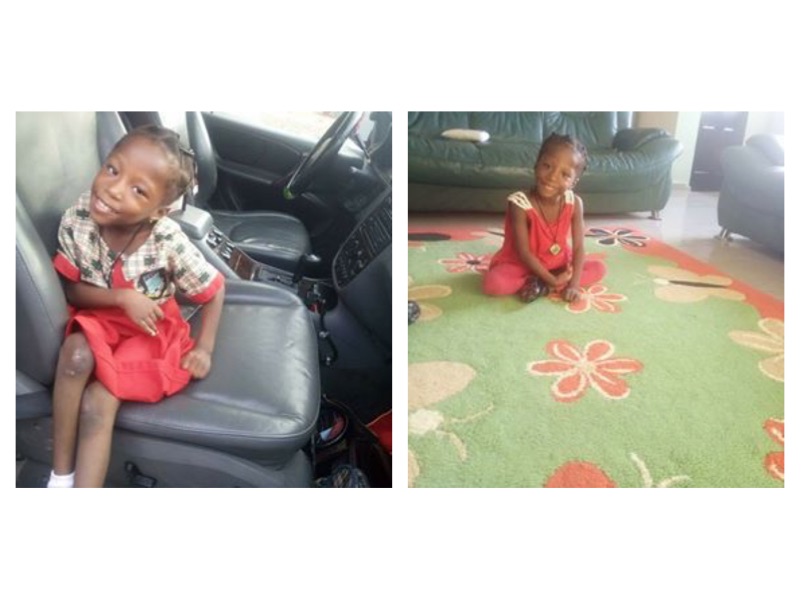 Helen Dan-Arry is a mum-of-three who lives in the Northern part of Nigeria. When she had her twins babies, a boy and a girl in 2013, little did she know that her daughter would be dealing with some severe health issue, cerebral palsy.
Cerebral palsy is related to a brain injury or to problems with brain development. It is one of the most common causes of lasting disability in children. It causes reflex movements that a person can't control and muscle tightness that may affect parts or all of the body. These problems can range from mild to severe.
Helen writes to strengthen and encourage other parents struggling with their special needs children. She writes:
Even though today is my 33rd birthday, this is all about this beautiful daughter of mine, Daniella Dan-Arry because through her a new me has been birthed. Through her I am able to proof true love is real and not just mere words. Through her I discovered how strong I am. Through her I discovered love comes with a cost. Through her, I discovered giving up is not an option. Through her, I learnt to be in charge of my emotions. Through her, my faith in God got stronger.. Through her, I learnt to be joyful irrespective of challenging situations.
I am Helen Dan-Arry and here is my story:
My daughter; Daniella Dan-Arry who was born healthy contracted neonatal sepsis (infections) in the hospital, this resulted to cerebral palsy and we have been through hell. While some people stigmatized me,  others have showed me love, with their counsel & support.
With little or no improvement I became a shadow of myself as I battled depression, crying night and day. I became timid and withdrew from the world due to stigmatization. Then I came across people like Mr Dada Afolabi Olawale & Ms Tobiloba Ajayi who went through similar challenges but are now saviors. Yes saviors because God saved me through their tireless counsel & follow up. God also used the prayer of Saints, love and support from some family and friends to save me because my joy was the major target of the devil.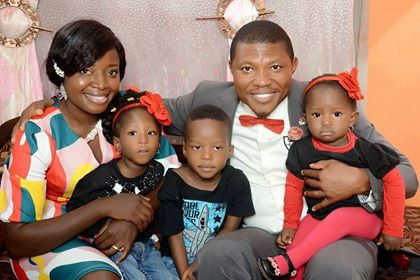 Yes I need to be joyful and healthy to serve God with my husband, take care of my family especially my daughter living with special needs. In all of this challenge, with all spiritual steps we've taken, the huge financial demand to take care of Ella, I judge God faithful. I realized that I was praying for restoration of Ella's perfect health so as not to be stigmatized by the society just like every parent with similar challenge.
However I have learned from Ms Tobiloba Ajayi that "God does not waste experience" hence in the light of this I will see to it that I use my challenging experience selflessly and unashamedly to reach out to parents with special needs children and people living with any disabilities.
Mostly, stigmatization comes from we, women. Ella was much younger when I was embarrassed by another woman in the market. I had to leave with my baby in tears.
A school manager once told me she would have loved to admit Ella since she could talk, hear and hold a pencil but due to some 'mad' parents, generally, women, Ella might be stigmatized and she doesn't want that. Ella's case is mild cerebral palsy.
Again, I went to a market in 2017 in Bida, saw a child on the table, I knew it was cerebral palsy, so I went straight to the mother. I told her she is a strong woman, and that God is proud of her. I hugged her, cried with her, prayed with her and encouraged her to continue with physiotherapy. My point is, we, women, mothers, should support, show love and offer good advice to other women who have children with special needs. This will make the world a better place. Once stigmatization is replaced with love and support, their parent will not be so depressed, hence, find it easier to nurture these children to become great men and women in the society. #LetLoveLead.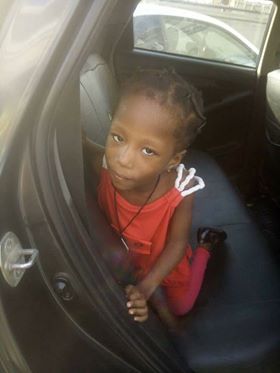 So in view of this, the only birthday gift I want from all my friends on social media is to help by informing me any of parents around your area, at work or in the marketplace with children living with special needs like cerebral palsy, autism, down syndrome, dyslexia etc, and I will take it up from there. I will constantly follow up with the children and also hand them over the case to the necessary quarters. If you are reading & you have a child living with a special needs, I feel your pain. I am proud of you and above all God is super proud of you because despite what you are going through, you are loving and looking after your child.
Don't be ashamed to speak out as soon as you discover something is amiss. Early intervention helps. Please feel free to contact me.
#SpecialNotice: Once you see or know of any of such case, kindly & quickly send me message via Facebook or WhatsApp 08068961820. From next week I will be posting write-up on social media to enlighten us about children living with special needs. I am Helen Dan-Arry , I believe in miracle, I believe in works, I am strong because I am a mum to sweet girl living with a special needs & that's my super power. Happy Birthday To Rebranded Me #SayNoToStimatization #CerebralPalsyAdvocate #DisabilityAdvocate #SpecialAbilityAdvocate #LetLoveLead #HappyBirthdayToMe #Rebranded