OAP Toolz Recounts Harrowing Ordeal of Losing Her Baby: "Had to get a death certificate so we could have a burial."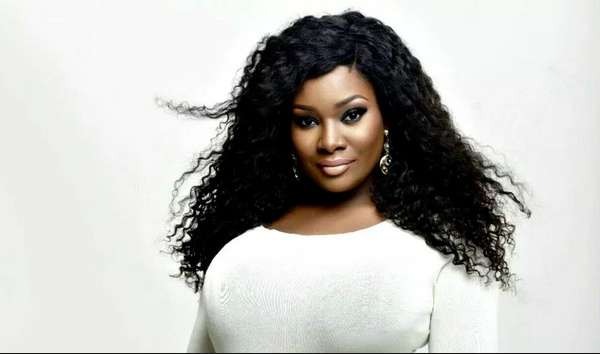 Beat FM on-air personality and lingerie designer, Tolu Oniru -Demuren popularly known as Toolz in a new interview with Genevieve Magazine in which she features as the cover, recounts her harrowing ordeal of giving birth to a stillborn baby.
Time, they say heals wounds. Like the strong woman she is, the 35-year-old has picked herself up, especially with an exciting new project ahead of her; the launch of her Sablier plus-size lingerie line.
Read excerpts below:
READ ALSO: '2017 was the toughest year of my life.' Is Toolz Hinting at her Miscarriage in New Year Post
"I'm much better now, thanks to God. I did sadly lose my baby but I'm almost there now. From the point we found out something was wrong till when the process was over was quite harrowing, but the parts that really broke me were going through the pain of labour knowing my baby was already gone.

I also had a mini-break down when I had to get a death certificate so we could have a burial. I don't think I've ever cried so much in my life.

I would like to encourage other mums in similar situations to stay strong."
READ ALSO: 7 Common Causes of Miscarriage & How to Minimize Your Risks
Toolz said she was bedridden in the hospital for a while and even though she was shaken and broken, this experience strengthened made her see life in a new perspective.
It ultimately strengthened my relationship with God. It made me realise how delicate life is, and as much as we say 'I will do this or that' it is inevitably down to God's will.

In December I wrote that everyone will go through trying times, you just have to pray for the strength to get through it. That's what God gave me – strength to get through a very horrible experience.
Describing her husband as an incredible source of support, Toolz said:
I actually went into labour whilst I was making his breakfast. I tried to finish because he is such a big foodie, but the pain was too much and I was bundled off in the ambulance.

Maybe it was the gas and air or temporary insanity, but I remember asking the medics to stop so we could get some food for him.

They thought I was mad. We can laugh about that now. I think this experience brought us closer, and also made us realise how much we love each other. He made me pray, and he didn't give up till I had emptied my heart out.
READ ALSO: Toolz Reveals how her 'operation hide-the-bump' Failed at Banky W and Adesua's Introduction Ceremony
On having a fairytale marriage:
I'm a die-hard romantic, so I did think marriage was going to be like a Disney movie….no arguments, birds singing every morning.

(Laughs) To be honest It's not quite like that, but I'm very happy. I think what I love most about being married is being part of this team.

It's amazing knowing that whatever I'm going through good/bad – someone will always be there with me to hold my hand or cheer me on.

I'm an emotional person. So my highs are very high and the lows can be quite low. But this has been the biggest thing I have had to deal with in my life.
Toolz's husband, Tunde Demuren, in an Instagram post, revealed why he allowed his wife speak about their trials and tribulations, following the loss of Toolz pregnancy.
He wrote;
"So my boo is on the cover of @genevievemagazine .. true confession, I have been the reason why she didn't do interviews addressing some of our trials and tribulations because I want to keep our private lives private and I wasn't sure that I was ready to share certain hard times with the world.

But I know a lot of people go through similar difficulties and we both know that sharing ours may in some small way help somebody out there."