Royal Wedding: Prince Harry's Dad to Walk His Fiance, Meghan Markle Down The Aisle Today!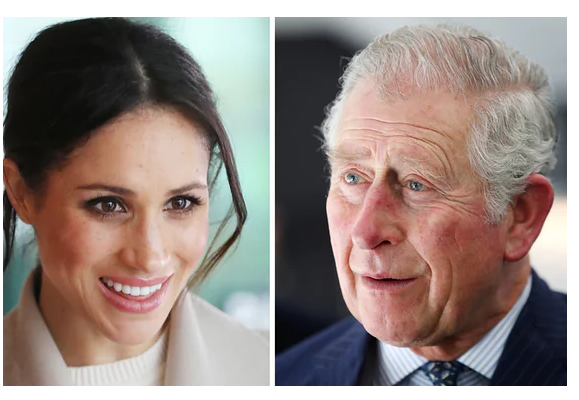 It is customary for the bride's father to walk her down the aisle, but Meghan Markle's father, Thomas Markle Sr., won't be walking his daughter down the aisle. The Kensington Palace has announced that Prince Charles of Wales will be walking bride-to-be Meghan Markle down the aisle as she marries his son Prince Harry today.
Thomas Markle, 73, underwent heart surgery on Wednesday following a paparazzi scandal and a series of U-turns over his intention to attend.
In a late announcement on Thursday, Meghan had released a statement saying her father would be absent from her wedding to Prince Harry.
"Sadly, my father will not be attending our wedding. I have always cared for my father and hope he can be given the space he needs to focus on his health," she said in a statement issued through Kensington Palace, Harry's official residence.
Issuing a statement on their official Twitter, Kensington Palace revealed Meghan was the one who requested to have the Prince of Wales walk her down the aisle. Hence, Prince Harry's father will do the honors.
READ ALSO: Family Drama as Meghan Markle's Brother Begs Prince Harry to Call Off The Wedding
The statement read:
"Ms. Meghan Markle has asked His Royal Highness the Prince of Wales to accompany her down the aisle of the Quire of St George's Chapel on her Wedding Day.

"The Prince of Wales is pleased to be able to welcome Ms. Markle to The Royal Family in this way."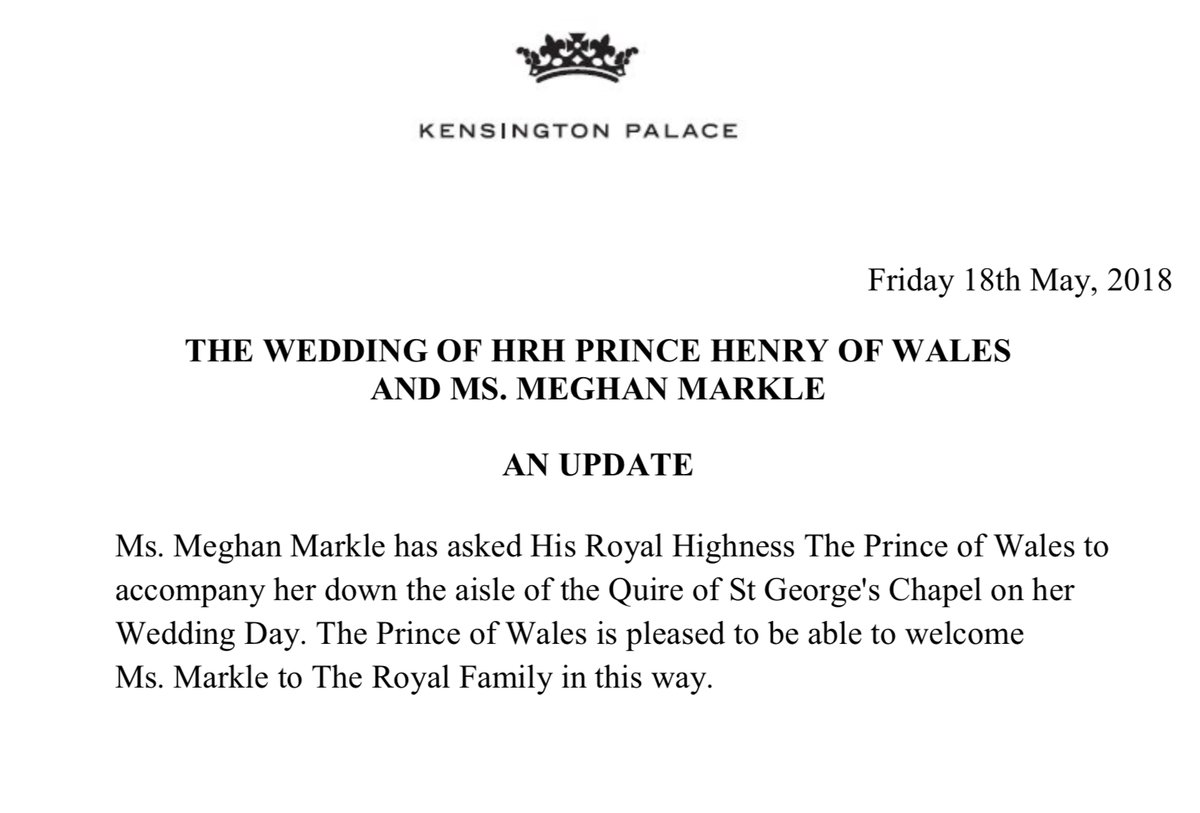 READ ALSO: Royal Wedding: Meghan Markle's Sister Comes For Her As She Invites 2000 Guests But None From Her Family
The Prince of Wales will accompany Meghan Markle down just one half of the aisle at St George's Chapel but no one will "give her away".
READ ALSO: Serena Williams Reveals Why Her Dad Refused to Walk Her Down The Aisle Just an Hour Before Wedding
This decision comes as a shock to some royal fans because it was thought her mother Doria Ragland would walk the bride down the aisle.
TMZ reported Thursday that Thomas Markle was alert and out of surgery after having stents implanted.
"I'm ok. It will take a long time to heal. Staying in the hospital a few more days," he told the site.
He has suggested that his ex-wife would be the best person to stand in and walk her down the aisle. Ms Ragland will meet the Queen for the first time at Windsor Castle later, accompanied by Meghan, 36, and Prince Harry, 33.
She has already been introduced to Prince Charles and Prince William.
Photo credit: Instagram/Getty Images