17 Stringent Royal Rules Meghan Markle Has to Follow Now That She's a Duchess
Meghan Markle may've had the freedom to take selfies, wear short dresses and sign autographs, but the newly minted Duchess of Sussex does not!
A weekend ago, the former American actress officially became a member of the royal family thanks to her wedding to Prince Harry of England. And now, it's safe to say life as she knows it, has officially ceased to exist, E! Online gathers.
In fact, there are all sorts of royal rules Markle is now required to follow as a member of the Windsor family. Not only is Meghan's style now dictated by royal decree, but also the way she walks and talks.
From galas, balls, public engagements, teas and meetings with the Queen Elizabeth II, Meghan is now living a life of royal duties.
While many may see tiaras, gowns and castles when they look at the new Duchess, the realities of living as a royal and essentially a life of service to the British monarchy involves a very ordered and highly scrutinized existence, filled with a seemingly endless amount of arbitrary etiquette that should not be crossed.
Meghan will need to adhere to a slew of royal rules to avoid major no-nos or faux pas in order to stay in society and the Queen's good graces.
Below are 17 compulsory Royal rules Meghan must follow…
1. No Selfies:
During her first official event with Prince Harry, Meghan revealed that she would no longer be able to take selfies with fans after a couple asked her to pose."We're not allowed to do selfies," she told the duo, reports the Daily Mirror.
2. No Autographs:
She may have some Suits super fans in her past, but these days the new royal isn't allowed to sign autographs under any circumstances.
3. No Social Media:
Meghan's not allowed to have her own social media page, which is why her own lifestyle blog and Instagram, The Tig, went dark last year.
4. No Dark Nails:
According to sources at OK! magazine, Royal Family members are prohibited from wearing dark and colored nail polish. Meghan wore the Queen's favorite color, Essie's Ballet Slippers, to the Royal Wedding.
READ ALSO: Royal Wedding: Prince Harry's Dad to Walk His Fiance, Meghan Markle Down The Aisle Today!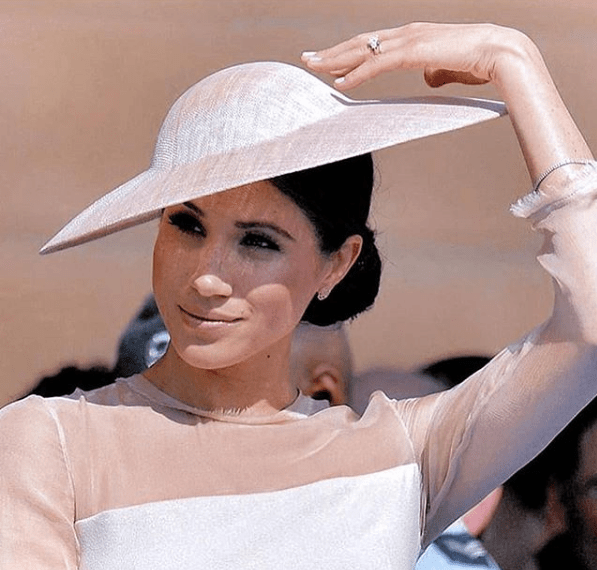 5. No Traveling Without Mourning Clothes:
Ever since the King George died while the then-Princess Elizabeth and Prince Philip were in Africa and had to travel back to England in regular clothes, it is imperative that all royals always travel with a set of funeral clothes in order to be respectful.
6. Curtsy Time:
The queen expects female family members, including Kate Middleton and Camilla Parker Bowles, to curtsy when they enter a room in her presence, even when it's an informal occasion, which means Meghan better get used to the curtsy. If she is at an official event, Meghan must also curtsy to anyone who outranks her title.
7. No Miniskirts:
The queen disapproves of hemlines higher than an inch or two above the knee. Regular female visitors such as Kate, Camilla, Princess Beatrice and Princess Eugenie are already aware of the fashion stipulation.
If Meghan hasn't already ditched her little black dresses or her minis, time to throw them out!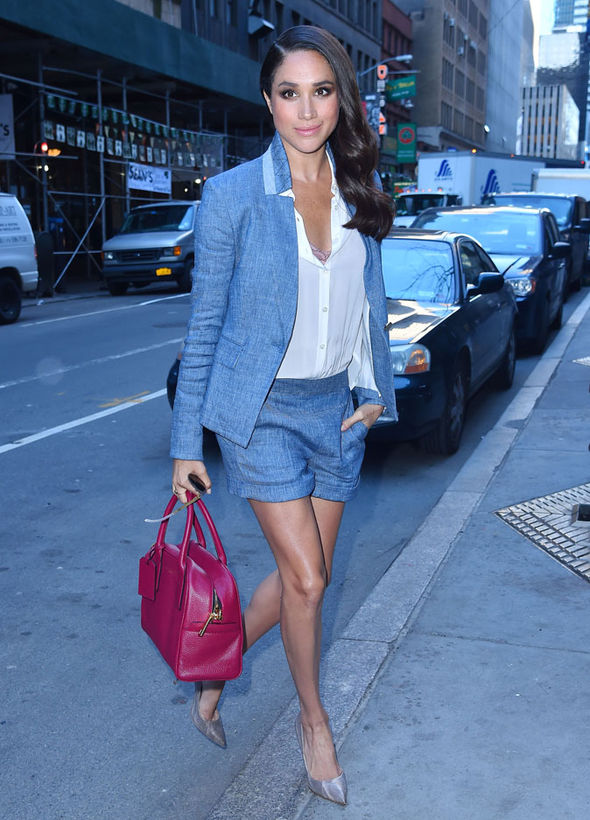 READ ALSO: Family Drama as Meghan Markle's Brother Begs Prince Harry to Call Off The Wedding
8. None of that Crossed-Legged Business:
It's frowned upon for Royal Family members to cross their legs, according to an expert for Hello! You'll never see Kate Middleton crossing her legs anywhere other than at her angles.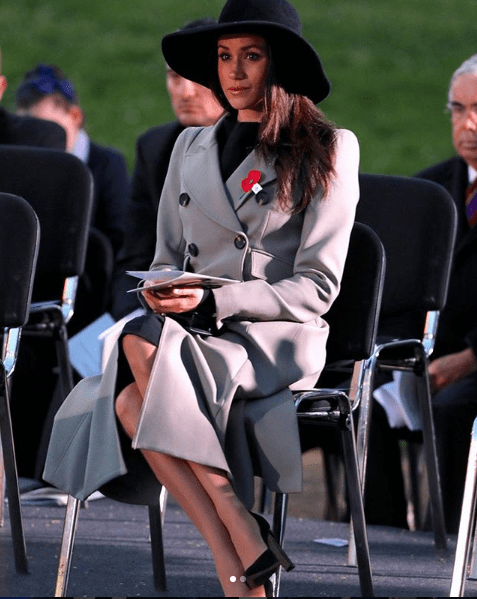 Kate often does a side-by-side move known as "the Duchess Slant," which Princess Diana utilized. Meghan better be working on her Duchess of Sussex slant!
9. No Wedges:
The Queen apparently DESPISES wedge shoes, says Vanity Fair. So get rid of 'em, girl!
10. Mealtime Is at 8:30:
If dining the queen, Meghan should be prepared to always eat at 8:30 and dinner will be over by 10. The Queen is known for strictly adhering to her royal schedule.
11. No Open Seating:
At a Royal Family gathering, Meghan will always be sat next to Prince Harry.
12. No Room Raiding:
There is a strict code of conduct for how to enter a room when your are with the royals.
Here's the royal order:
Queen Elizabeth, Prince Philip, Prince Charles, Camila, Prince William, Kate Middleton, and then most likely, Prince Harry and Markle, according to Reader's Digest.
13. Don't Eat Before the Queen or After the Queen:
Markle should not begin eating her meal until the Queen has started hers, StyleCaster reports. The former Suits star also needs to keep her eyes peeled—for when the Queen stops eating, everyone must stop eating, even if there is still food.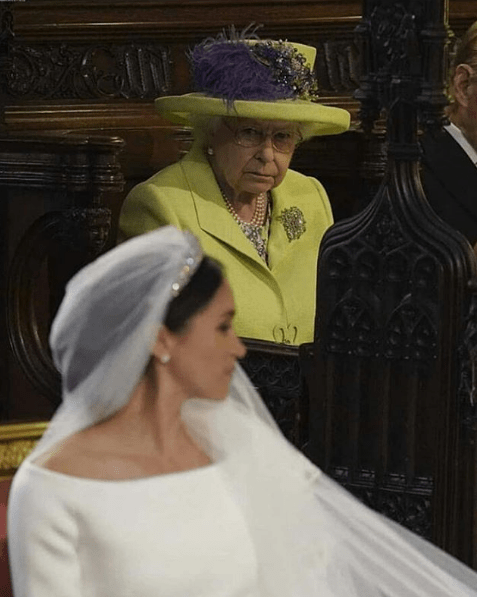 14. No Sleeping 'Til the Queen Sleeps:
If Markle stays at the Queen's house, she's gotta stay up until QE2 falls asleep, so says the Daily Beast. Apparently it's considered bad form to call it a night before the monarch.
15. Do Not Pass Go:
Monopoly is not allowed. According to Reader's Digest, in 2008, the Leeds Building Society gave the Duke of York Prince Andrew the game of Monopoly to which he responded, "We're not allowed to play Monopoly at home. It gets too vicious."
16. No Pinkies Out:
Tea time is an important time for royals. Etiquette expert Myka Meier told PEOPLE that the correct way to drink tea is to use your thumb and index finger to hold the top of the handle, while the middle finger supports the bottom.
You should also sip from the same spot the entire time so that the rim doesn't get lipstick stains. If you are a coffee drinker, you should loop your index finger through the handle. But beware—no pinkies out. Even the royals draw the line somewhere.
17. No Shellfish For You:
It's an ancient royal tradition to say no to shellfish in order to avoid food poisoning. While the royal family doesn't always adhere to that rule, Queen Elizabeth still does.