Daddy Freeze's Fiancée, Benedicta Got Pregnant For Him While Still Living in With Husband: Court Proceedings Reveal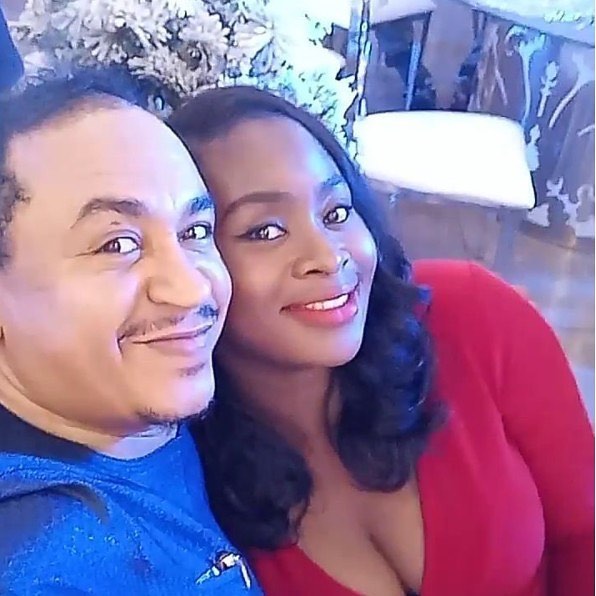 According to an online report, Daddy Freeze's fiancée, Benedicta Elechi admitted to having an affair with Freeze and getting pregnant for him while still legally married and living with her now estranged husband.
She made the confession during the hearing of her divorce case with ex husband, Paul Odekina, the executive manager of Human Resource at Total E&P Nigeria Limited, which took place last week.
Daddy Freeze, who is the co-respondent to the husband's cross petition was absent the 2nd time at the court proceedings.
Below is a report from Toribaze detailing what transpired during the divorce hearing between Benedicta Elechi, mother to three girls and a boy, and her estranged husband.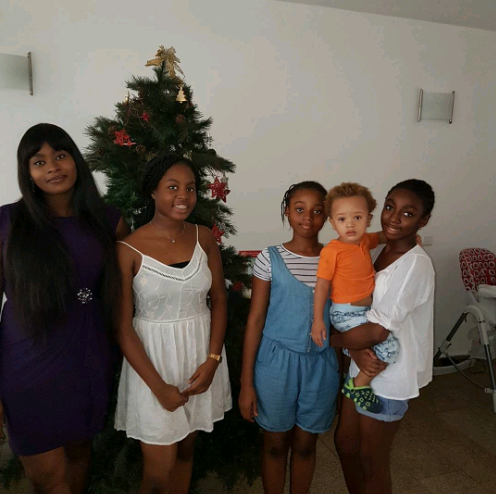 Read below…
"Daddy Freeze was absent in court again, as the hearing of the divorce case of his baby mama continued during the week.

Hearing on the divorce case of Daddy Freeze's baby Mama, Benedicta Elechi, resumed in Rivers State High court, Portharcourt on Wednesday 23rd of May, 2018.

The case was earlier scheduled for hearing on Monday 21st of May, 2018 but court proceedings were suspended due to 3rd anniversary celebrations of Governor Wike's administration in Rivers State.

Benedicta Elechi and her estranged husband are in court seeking divorce, in contention are multi-million Naira family estate.
READ ALSO: See Text Messages Daddy Freeze Allegedly Sent his Now Fiancee in 2013 While Still Married to Opeyemi
The hearing was presided over by Her Lordship, Justice Akpughunum. In continuation of cross examination of Benedicta, the defendent Lawyer Wilcox Abereton, SAN, started by observing that Benedicta left prematurely during the last court session (20th of March 2018) probably due to his questions and pleaded for her patience to ask only a few more questions.

The Senior Advocate asked Benedicta whether it is true or false that as a mother, she should be a role model to her children, to which her answer was in the affirmative. The SAN probed.

"Would you recommend your conduct in your husband's house to your daughters."

Benedicta tried to evade question, compelling SAN to be more explicit: "Would you recommend to your daughter to get pregnant for another man in her husband's house", putting it to her that he doubts that she would so recommend such a despicable and terrible act to her daughter, having admitted to court earlier that she was pregnant for Daddy Freeze while legally married and living in her husband's house.

Benedicta responded that her daughter should be able to decide for herself as an adult.

The lawyer then moved on to her business, pointing out that her business Dictachi Foods Nig Ltd seemed to have made a lot of money. Would she put a value to the level of profit she was making.

Benedicta admitted that indeed the business was profitable and initially, she made profits of between N4m to N5m on monthly basis, which later grew to about N10m monthly.

The Lawyer then said today, she refers to herself as a 'Celebrity Chef'.

Benedicta responded; she is indeed a renowned chef, with a business that is growing.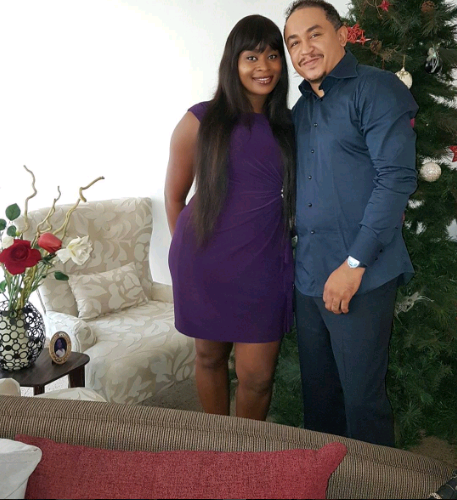 The SAN asked whether she still travels as much as when her husband was funding her trips abroad?

She retorted, she funded her trips by paying for the children's meals, and added however, she no longer travels because of her busy schedule.

The Lawyer stated that she put a video of her daughter in the social media for the world to see, asking what consideration for her daughter she had in taking that decision and which normal mother or woman would do that to her daughter. He received a 'No Response'.

The lawyer put it to her that she is a bad woman, who rewarded her husband by getting pregnant for another man in his house, despite all her husband did for her, sponsoring her through school, setting up Multi Million Naira business for her, sending the family abroad on vacation including her mother and her niece who he adopted, among many other things.

Daddy Freeze who is the co respondent to the husband's cross petition was absent the 2nd time at the court proceedings.

The case was adjourned to 27th of June for further hearing."
READ ALSO: Daddy Freeze Says he Will Never Cheat on his Fiancee…Find Out Why 
Recall that in January, Benedicta revealed why she ended her 10-years marriage with her ex.
The mother-of-4 stated that during their union they only made love just eleven times in 10 years, until she caught him red-handed in gay sex with a man in their living room (read here).
In March, an Instagram account (@Andelasmith) which Daddy Freeze once accused his ex-wife, Opeyemi Olarinde of being behind, also shared details of the court proceedings which held on the 20th of March.
According to the reports, Daddy Freeze, who has two children with his ex wife and a child with Benedicta, didn't show up
"Summary of Court Proceedings.

Daddy Freeze's bae admits to getting pregnant for Daddy Freeze in her matrimonial home as Daddy Freeze was absent in court

The court case involving Daddy Freeze's Fiancée (Benedicta) and her husband, Paul Odekina resumed on the 20th of March 2018, in Rivers High Court presided over by Justice Akpughunum, with a cross examination of Benedicta.

It will be recalled that Benedicta dragged her husband to court in search of dissolution of their marriage.

When cross examined by the defendant Lawyer Wilcox Abereton, Benedicta admitted to having an affair with Daddy Freeze and giving birth while legally married.  When asked whether she did not know that Freeze was married, she said ' I don't know anything about that.

The defendants' lawyer inquired about the set-up of her multi-million naira business to which she claimed that her contribution was N1.5m which was used to construct the Gate.
READ ALSO: Who Agrees with OAP Freeze's Thoughts on Separation and Divorce?
She claimed that she was abandoned by her husband in 2010 until she was confronted with the evidence & then admitted that her husband sponsored her, her mother, her niece for a vacation to the UK in 2011.

She admitted very warm and romantic birthday cards with messages of appreciation to her husband in 2006 & 2008, the years she claimed he did not have sex with her.

Benedicta accompanied by her Lawyer B.J. Monsigha denied then later admitted that her husband sponsored a family trip including himself to Disneyland in the US in 2012, claiming that her contribution was paying for the feeding of the children on the trip.

Daddy Freeze who is the co respondent to the husband's cross petition was absent at the court proceedings. Case was adjourned to the 21st of May 2018."