Man Who Claims to Be Jay-Z's Son Accuses Him of Evading Paternity Test
Jay-Z is officially the father of 3 children all from one woman, Beyoncé, his wife. They are Blue Ivy, Sir, and Rumi Carter. However, a 24-year-old man named Rymir Satterthwaite is claiming to be Jay-Z's son.
In 2015, the music mogul was once rocked by claims that he secretly fathered a son (read here). The alleged love child dragged the rapper into court hoping to force him to take a paternity test which proved futile. In a recent report, Rymir Satterthwaite is claiming Jay-Z has abused the court system for eight years to avoid taking a DNA test, and he's tired of being denied by the rapper.
Rymir, a Philadelphia native, and his mother, Wanda Satterthwaite are claiming that Jay-Z is the father, though Jay-Z, whose lawyers have called these allegations "ridiculous rumors," has never spoken publicly on the issue.
According to The Sun, the young guy is taking his paternity case to trial in a Philadelphia court in December. Rymir has promised that his search for the truth behind Jay-Z's reported paternity has nothing to do with the money or the fame.
"Everybody's looking at me and saying 'he's chasing Jay-Z, he wants money, he's trying to get his 15 minutes of fame'," he explained to The Sun. "This' never about money for me," but the truth.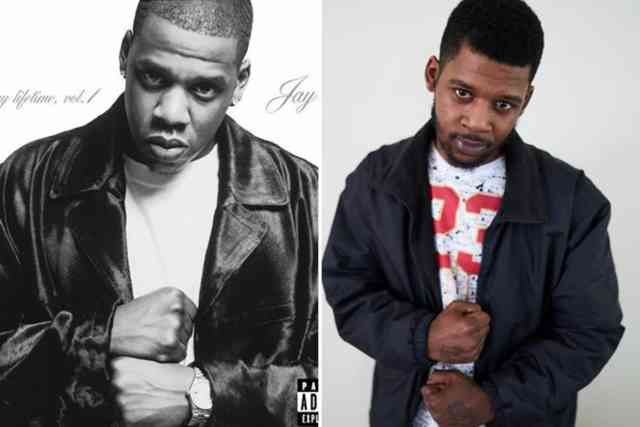 READ ALSO: Beyonce's dad, Mathew Knowles slammed with another paternity law suit
Instead, he insists he only wants justice and a fair process in court. He believes the case has been getting dismissed because he isn't as wealthy as the hip-hop mogul.
The latest lawsuit claims an attorney the Satterthwaites hired was "best friends and neighbors" with Jay's lawyer, and that they worked together to create procedural problems that led to the case being thrown out.
According to the report, Wanda and Jay-Z met in 1992 in Philadelphia. From there, the pair proceeded to hook up at his Aunt's project apartment building in Brooklyn, NY.
Wanda claimed that she and Jay-Z used protection, but she ended up pregnant. Wanda said she saw him once a couple weeks after that, but then never heard from him again.
READ ALSO: Jay-Z Opens up About How His 9-Year Marriage to Beyoncé Survived Infidelity
Wanda's family reportedly reached out to the rapper "in love" in a letter. It was gathered that Jay-Z's in-house lawyer allegedly got back to them to resolve the issue privately.
Wanda and the in-house lawyer allegedly spoke about Rymir's music career but nothing proceeded from there because "he had to finish his education," Wanda told The Sun.
Things reportedly took a turn when "different lawyers got involved and their attitude completely changed" after they found out about Rymir's mother's age, according to his legal guardian, Lillian.
READ ALSO: Jay-Z Discloses Why He & Beyoncé Decided to Stay Together After he Cheated
Report also has it that another man was originally named as Rymir's father on his birth certificate, but was "legally removed in 2011 after a DNA test proved he was not the father."
Wanda and Rymir claim that there has since made a legal request for Jay-Z's DNA which "was not processed due to procedural problems."
Wanda and Rymir feel that the legal system is mistreating them because of their low economic status.
"Honestly I believe anybody else in this world would have had to take the test. Whenever you have people with lots of money against ordinary people it's going to be a fight — but I believe the system was more on his side than on mine and I didn't get a fair due process in court," Rymir said.
As reported by Radar Online, after all of the back and forth that has been going on for years, it's expected that Rymir's "case will be ready for trial" by the end of 2018.The Family Civil Liberties Union (FCLU) spokesperson Sharon McClain told Radar that men like Rymir have been let down by the judicial system and justice must be served.
"Just imagine, a young boy like Jay-Z growing without his father, and the effects it can have on the community and one's self-image.We will continue to help Rymir and young men like him who may have had unjust and unwarranted actions towards them by our legal system and we will not stop until justice is served."
Photo credit: The Sun