"You're a forever parent….." Adoptive Mom, Sandra Bullock Gets Emotional Talking Motherhood
Oscar-winning actress Sandra Bullock sat down with TODAY Co-Host Hoda Kotb for an interview that will air on Monday's show. The two women have a unique alliance, both sharing the experience of adoption to start families of their own.
In the upcoming exclusive interview, the Hollywood A-Lister and Hoda talked about how having children changed their lives.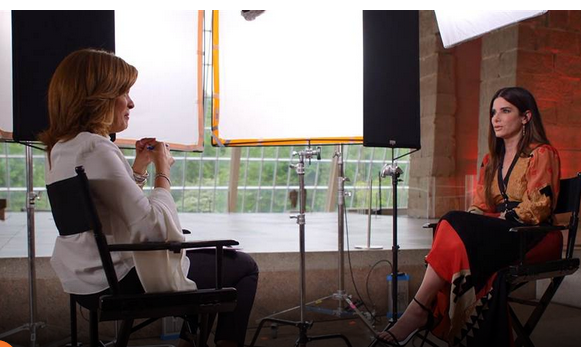 Hoda, who adopted her 15-month-old daughter, Haley Joy in February 2017 said to the Ocean's 8 actress, "You don't even know who you've inspired." For Hoda, her previous breast cancer battle made motherhood seem impossible after treatment left her unable to conceive.
"I wake up sometimes and go, 'Oh my God, I have a baby!'" Kotb told People last March. "But it feels totally real. I guess if you've been waiting this long for something, and you wish for it, pray for it, hope for it, wonder if it will ever be, and then it happens, nothing's more real. Nothing."
The 53-year-old "Oceans 8" star actress is a mother of two. Sandra adopted her daughter, Laila, 5 ½ in December 2012 and her son Louis, 8, who she welcomed in January 2010 when he was just 3 ½ months old.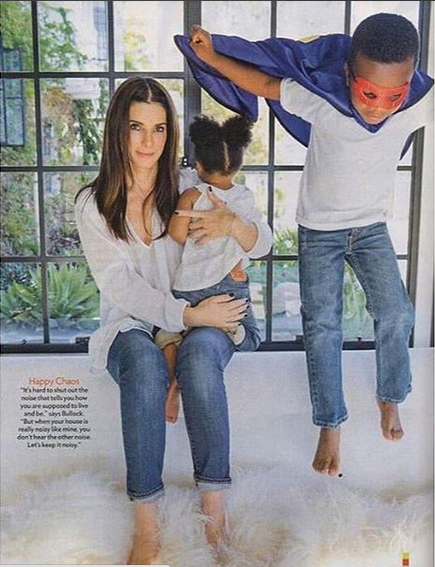 READ ALSO: Joke Silva on How She Discovered She Was Adopted + the Loss of Her Daughter
Both of Bullock's children were adopted from the state of Louisiana. Bullock who is usually composed, broke down in tears when opening up to Hoda about the special responsibility when becoming an adoptive parent.
"There are hundreds of thousands of children that are ready to be your child. You're a forever parent the minute you accept the love of that child."
In addition to discussing being moms and adoption, the two also discussed what it was like to become parents later in their careers, and Bullock's longevity in Hollywood.
Bullock noted not everyone seemed to have positive feelings about her adoption.
"It's amazing to me how we can take away people's happiness by telling them that this is the box that you have to stay in," she says. "There is no box. There is no box."
READ ALSO: Mums Who Gave Their Baby Up for Adoption Share Incredibly Candid Accounts
The actress recently opened up to Ellen DeGeneres about the dynamics between Louie and Laila. She revealed that her son is a doting big brother to Laila and is very protective of her.
"He wanted his sister and he knew she was his sister, but now there are moments when they want to kill each other."
Bullock also explained that her son is the probable one to antagonize his sister between the two. She joked, "But I like that about her. I like that she'll take a knife and cut a guy."
READ ALSO: See How Boy Raised $14,000 For His Own Adoption After His Mum Dumped Him
She also spoke in the June issue of InStyleMagazine speaking on the advocacy of adoption and how she feels that we as a community must end the phrase "my adopted child."
"Look: I'm all for Republican, Democrat, whatever, but don't talk to me about what I can or can't do with my body until you've taken care of every child who doesn't have a home or is neglected or abused. It makes me teary-eyed," she said.

"Let's all just refer to these kids as 'our kids.' Don't say, 'my adopted child.' No one calls their kid their 'IVF child' or their 'Oh, s—, I went to a bar and got knocked up child.' Let's just say, 'our children.'"
Photo credit: Instagram/ Getty Images