Dear MIMsters: Is It OK To Marry A Married Man Whose Wife Likes Me Too!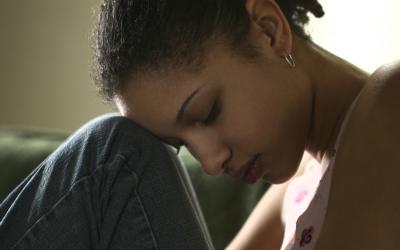 I need advice on this issue surrounding a married man whose wife likes me too.
I'm 25 years old, but I look much older than that. Every relationship that I have been in ended badly because of one thing or the other. Another main problem has been due to the hearing impairment that I have.
SEE ALSO:Dear MIMsters: I Feel Stuck In This Union That Has Produced Three Kids
In my first year in school, I met this man, who was studying Guidance and Counselling. He is 38 years old. He is married and has 3 kids from this marriage. This man has shown me so much love, he cares for me and I found myself trusting him like I had never trusted anyone before.
He told me that he is interested in me, and wants to marry me. He says he wants me completely, and does not even want me as a girlfriend. He says that he cannot cheat and values women a lot, that is why he would rather get married to me.
I asked him why he wants another wife, since he is already married, he responded by saying it had been revealed to him that he would still marry a second wife.
SEE ALSO:Dear MIMsters: Should I Quit This Marriage or Keep Believing God for Babies?
His wife knows me very well and she is aware of what is going on between her husband and I, and she seems to like me. He planned to marry another lady much earlier, but his wife said no because the lady was disrespectful. This man is the one sponsoring me in school, my feeding, clothing. He even pays for my ear treatment. He is the best man, it all seems too good to be true, I know I love him, but my issue is that I don't want to be a second wife.
I rejected his proposal, but he cried and told me to give him any condition. He said he is ready to do anything provided that I stay and become a part of his family. I have cried so much over this issue, because I have never known love and affection the way he showers it on me. Part me wants him and all the love he has given and promises to give, while the other craves for a younger man to start up a family with, not someone that already has family.
SEE ALSO:Dear MIMsters: Why I Have Decided To Stop Using My Heart And Start Using My Head In This Marriage
I already accepted his proposal, but I am very confused. Is it right to marry a married man? What do I tell him so he can forget about me and move on without me hurting him?
Please help me out, I am very confused.