EXCLUSIVE! Pregnant at 40! Mumpreneur Ng Founder, Mofolusade Sonaike Tells Her Beautiful Story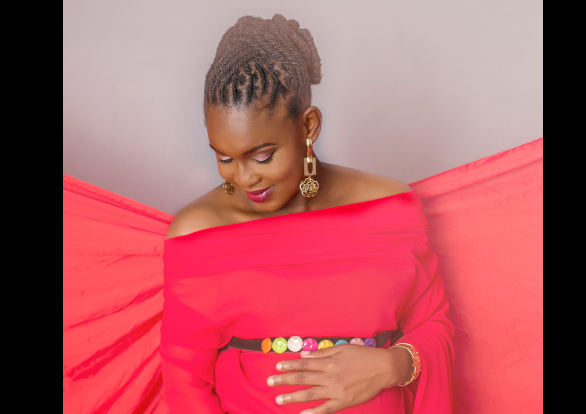 Mofolusade Sonaike is the founder of mumpreneur.ng, a platform where mothers in business can network and find support.
Mofolusade who transitioned from being a full time working mum to an entrepreneur in 2011 was shocked to find out that she was pregnant at 40, seven years after her last pregnancy. In this feature, the expectant mum tells her beautiful story. It is one of celebration and personal fulfillment.
She writes:
I had my first son in 2007, after waiting for slightly over a year after marriage. I wasn't really pressured, because I believed it would happen when it was time. It was a short wait so maybe that's why it was easy for me to just enjoy the time before he came through.

After him, it took another four years to get pregnant for a second child. Of course there was pressure, see this pastor, see that doctor, run this test etc. I never really was bothered, until I started to feel my son was lonely and needed a play mate. Whenever people came to visit with their kids, he would be so excited and would not want them to leave.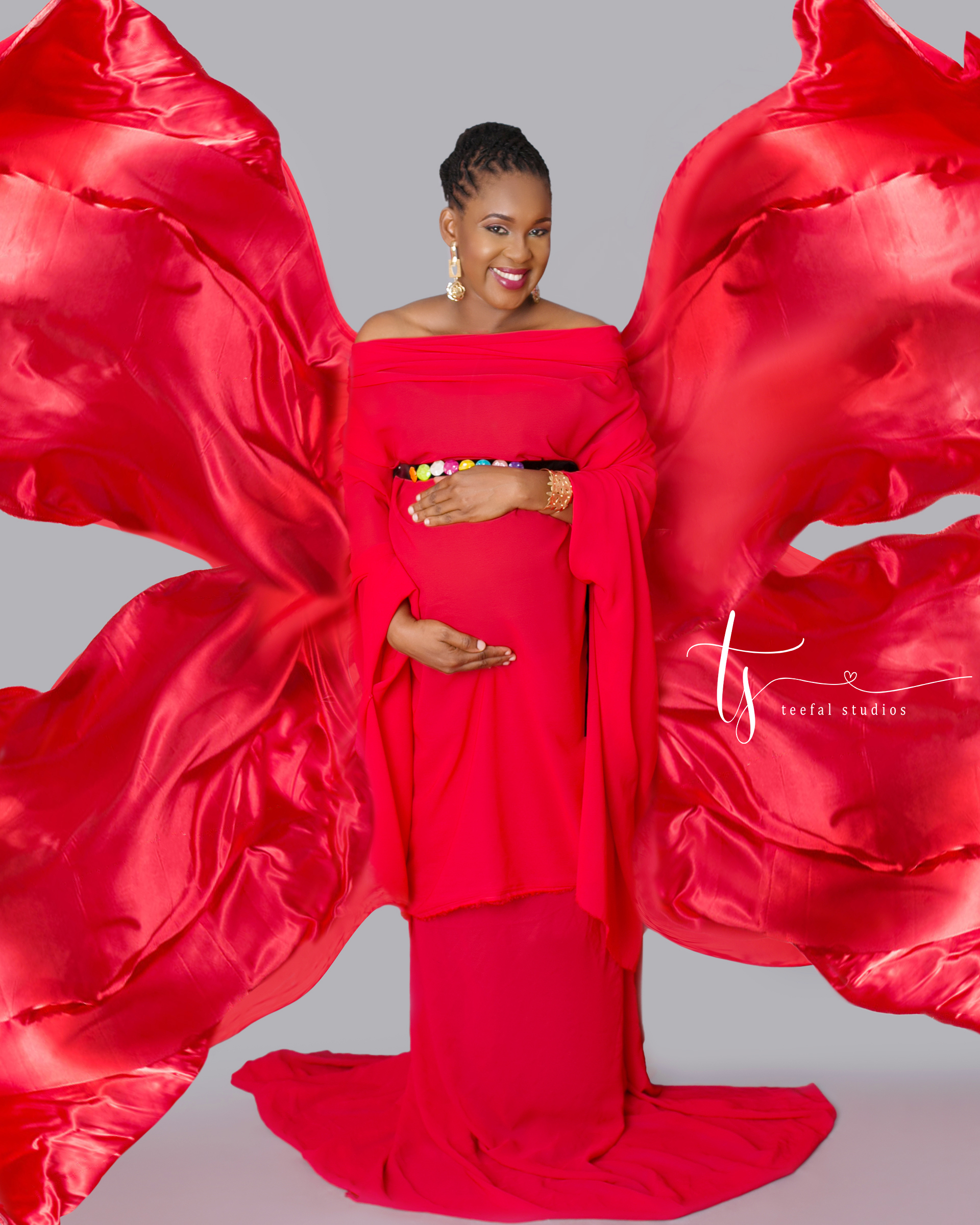 In these 4 years, I never for once used any form of birth control. I just wasn't getting pregnant. After a while, I sat down and told myself, at least I have one, some people will give anything to have one and I decided to maintain an attitude of gratitude.

A close family friend reached out and finally convinced me to see a gynecologist all the way in Okota, Lagos. I went with her, not knowing I was already about 10weeks pregnant at the time. Lol! I have been blessed with stress free pregnancies and so most of the time, the first few months go by in a breeze.

He wrote a list of tests I needed to do coming up to about 20,000 naira or so at the time. I said thank you sir and took off! I wasn't about to start having them poking me here and there, at least I had one child already.

About a week after, it just dawned on me that my period was late. I am bad at keeping dates so I often get things mixed up. I took a test and alas! I was pregnant. I was so happy I cried. I didn't believe it, because I had conditioned my mind to accept that I was okay with one child.

So in 2011, came my second son. I was content and in a happy place. But as they always say, women will always want more. Lmao! It was half and half for me. I was like, it would be nice to have a girl as the icing on the cake, but if it doesn't happen, I'm fine.

7 years later, here I am, pregnant at a few months to 40. Lol. That was my first shock. Here I was, preparing for my 40th. I had plans to go mountain climbing, Kilimanjaro to be precise. I had accepted the no baby matter because in my head I had 40 as the cut off.

In December I booked a shoot with the boys at Teefal studios and contacted a tour operator to start planning my September trip. At the shoot, I remember telling Teefal over and over to hold on "Let me suck belle", Lol!! I complained to her that I had added weight and couldn't understand why.

We laughed about it and concluded it was the weight that came with approaching 40. The next week, I was harassing my sister that I wanted to buy suya so bad. She teased me saying are you sure you are not pregnant? Yeah right! I was like please shift. I just want suya.

On Sunday I was in church when my sister in law saw me and said, sis this your stomach is looking big and rounded o, are you pregnant? It was then that I agreed to take a test, we went to buy the test strips and I took the test the next day. Never have I seen a more positive double red line.

Lol!! I was pregnant again, after 7 years. I sent the picture to my husband at work and guess the first thing he said, Lol!! There goes your Kilimanjaro. He teased me about it and we laughed.

I must say this one has been the least stressful pregnancy so far contrary to popular belief. Immediately I found out I was pregnant, all I heard from people around me was, don't do this, don't do that, you know your age, bla bla bla. If I really listened to them, I would be permanently sitting and sleeping in the house afraid to move.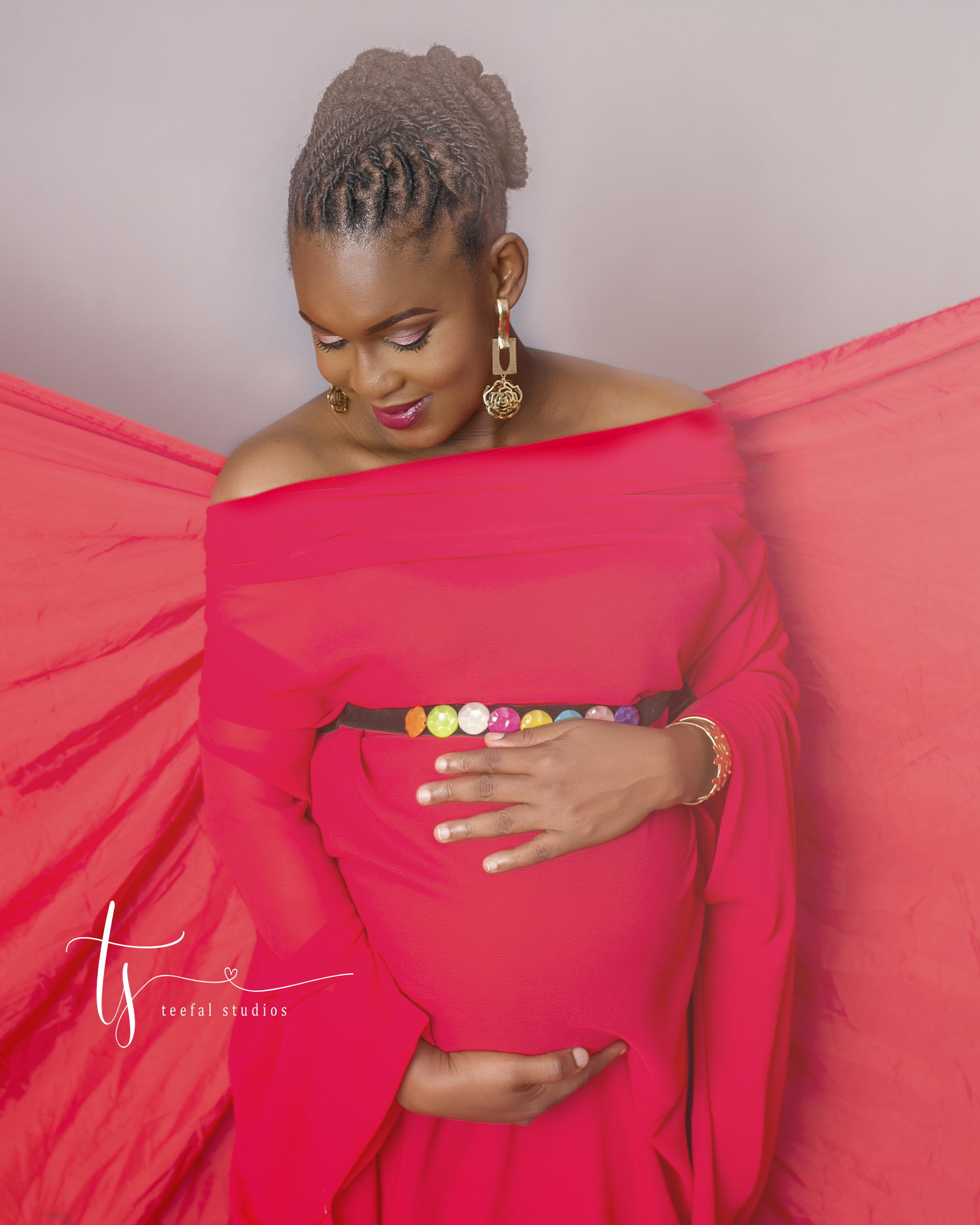 But when I see people like Serena Williams and Gal Gadot, the wonder woman star who did her scenes in the movie despite being five months pregnant, I am convinced that it's all in the mind. If you consistently listen to people telling you things you cannot do, you will begin to believe them.

One of the key things that has helped through this journey is that I listen to my body, when I am tired I rest, but I have stayed active through the journey. I have always been an active person anyway and sitting in one place even makes me fall ill. For real.

I have also been able to dispel the myth of eating for two; luckily I have a lot of health and wellness coaches in my mumpreneur network and they have been very supportive, offering me great tips and advice. I got to hear about how helpful dates are in pregnancy and got gifted a bag of pitted dates by one of them.

I am due in a few weeks and I can't wait to meet this baby that decided to come and celebrate my 40th birthday with me. So although I am pained that I may not be able to do Kilimanjaro as planned, I am happy that I have one more member of the family to celebrate with. As always, it's an attitude of gratitude from me.
Photo credit: teefalstudios