Chidiogo's Note to Mum, Late Dora Akinyuli Four Years After Her Death Provokes Mixed Feelings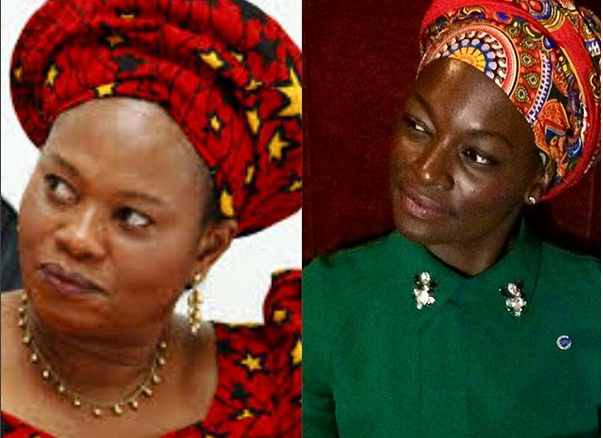 https://www.instagram.com/p/BjwWCw4h-K0/?hl=en&taken-by=chidiogo_oo
Over the weekend, Chidiogo Akunyili, one of the daughters of the late NAFDAC boss, Dora Akinyuli got married to her white lover, Andrew in Anambra state on June 2.
The wedding which was held in Madonna Catholic Church, Agulu, was witnessed by friends and family who came to show their love and support for the bride and groom.
The bride's mum, Dora Akunyili, was the Director General of National Agency for Food and Drug Administration and Control (NAFDAC) and Nigerian Minister of Information and Communications from 2008 to 2010.
She died in India in June 2014 after a drawn-out battle with Cancer.
In commemoration of the 4th anniversary of her mother's death, Chidiogo shared these photos of them striking similar poses and captioned it with this emotional tribute.
READ ALSO: It's Official! Meet Late Dora Akunyili's Daughter, Chidiogo & Her White Beau! (Photos + Love Story)
"It's been four years since your body left this world. It's been everyday that your spirit remains strong. Thank you for inspiring me to write your story. Thank you for all the ways you guide and love us, your children that are so many more than your biological ones.

For me, this past weekend and the many miracles of the day fills me with the continued knowing that you are with us.

Your life is a story of strength arising from the ashes of struggles — the deeper your scars, the stauncher was your fight and spirit of justice and truth. I look forward to sharing with the world the power of conviction and the courage needed to follow through."
In another post, she wrote;
"I am feeling a lot of things, joy, exhaustion, excitement, love. Yesterday took my new extended family to Isuofia village and to the house where my mother lived as a child.

I sat on the staircase where she sat, imagined the engraved writings in the cement to be hers and in the quiet after the storm, I thanked her, thanked my grand-mother, and my great-grandmother, all the women whose sacrifices and love has made me the woman I am today.

And I thank my darling husband @andrewparr thank you for holding me close, for holding me up. #chidandrew #gratitude."

#storyofmymom#healing#continuity#storiesthatinspire#storiesmatter#DoraAkunyili#SheROARs."
READ ALSO: Late Dora Akunyili's Daughter Somto & Partner Chinonso are Married! See Lovely Photos from the Ceremony