Confessions of a Man Who Murdered His Lover, A Mum-of-4 Whom He Met on Facebook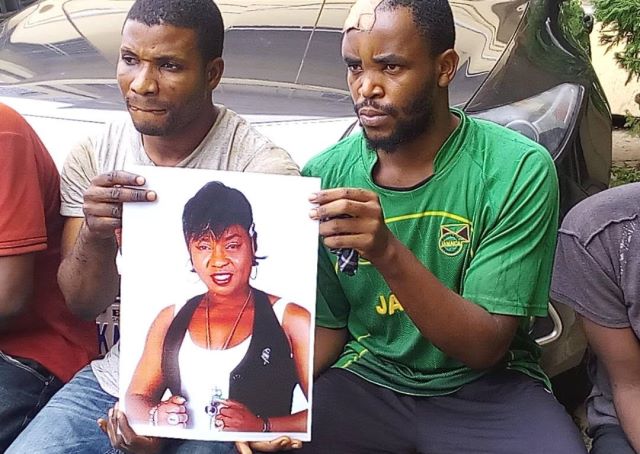 A  man, Paul Chukwujekwu Ezengo has confessed to the killing of his lover, a mum -of-four whom he met on Facebook. The deceased, a 44-year-old mother mysteriously disappeared in 2016. The Police, while making efforts to unravel her mysterious disappearance arrested her boyfriend and his accomplice, Emmanuel Adogah.
This casts a spotlight on the possible dangers of dating people you meet online.
According to the report by The Nation, when interrogated, the suspect said he met the married woman identified as Charity Chidebere Aiyedogbon on Facebook and they dated for over one year.
Narrating his involvement with Charity and how he killed her, Ezengo said:
"We met on Facebook and she told me she was divorced. I was in a relationship with her for about a year and half. We were having issues in our relationship because I was not benefiting from the relationship.
She wasn't very rich when I met her but I knew she was comfortable and I needed my own share of her wealth coupled. Later, evil thoughts came into me that I should kill her and take her car. I proceeded with the thought by involving my friend, Adogah.

We went out to hang out one night in 2016 and while we were there, she had too much alcohol and dozed off. I carried her from the house to where we killed her in Kagini."
On why he decided to butcher her after killing her, he said:
"That night after killing her, I was totally drunk. I wanted to carry her after killing her but she was unable to fit into the sack. That was why I decided to butcher her and dump her body in the river.
"It was greed and the devil that led me to do what I did. I was hoping to get her car after killing her. I feel really bad for what I did but at the same time, I feel better because her spirit has been disturbing me and I believe that was why I was arrested."
Also narrating his own role, Adogah said:
"My friend called me to come assist him. My only role was just to help carry the deceased body from Ezengo's house to where she was eventually killed."
To cover their trail, the suspects also changed the number plate of the vehicle of the deceased from Abuja number to Ebonyi State number; SKA625AA.
The Police said they were able to recover the deceased's car, an Acura Legend, and some of her properties from the suspect. The CP who described Emmanuel Adogah as a habitual criminal said he equally confessed to have participated in the commission of the heinous crime.