Mimi Orjiewke Educates Her Baby Daddy, Charles Billion, and Dead Beat Dads On Child Support
Nollywood actress and single mom, Mimi Orjiewke has lashed out at her ex husband and baby daddy, actor Charles Billion for not paying child support for their one year old daughter, Jasmine.
The light skinned mother-of-one went on a venting spree on social media, stating that men should take up responsibilities of funding their children's account instead of abandoning the care of their kids to the mother alone.
In a post she shared on her social media page, the beautiful mama educated her baby daddy, alongside other deadbeat dads, saying;
READ ALSO: "Moms you guys didn't tell me the real gist… I will buy keys for all my pant" – Actress Mimi Orjiekwe Gives Hilarious Details of her Childbirth Experience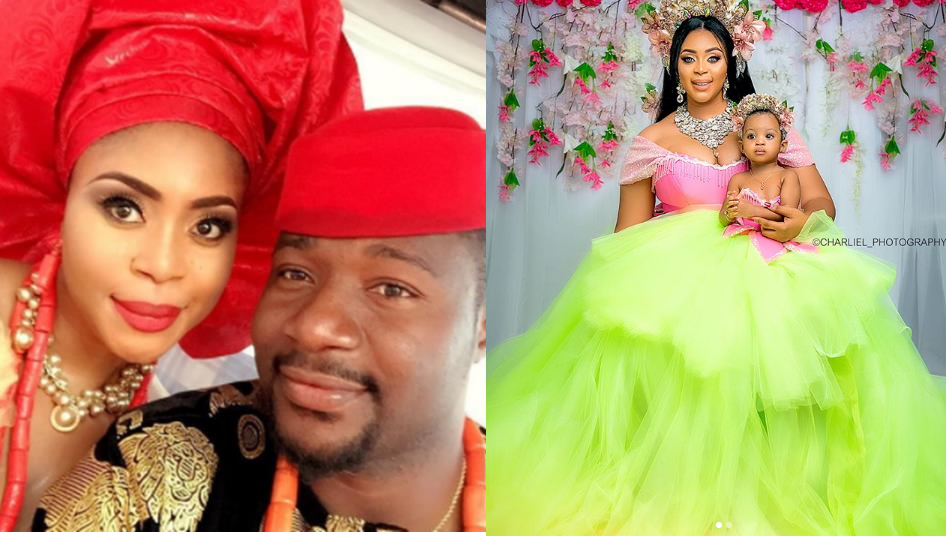 READ ALSO: 'I gave my marriage my best' -Mimi Orjiekwe on Failed Marriage, Life as a Single Mom and Career
"The child support law states that all parents have a financial obligation to their children. If your child isn't living with you, you're required to make child support payments unless the custodial parent waives that right or your parental rights are legally terminated and the child basically drops your surname.

Many irresponsible fathers in Nigeria take advantage of this, hence we need a strong back up…Law makers please take note, a lot of single mothers are crying everyday. Am speaking on our behalf.

As for my baby father, I am coming for you, don't care how broke you are you must pay the bills. Can't have up to 3 or 4 children and disappear… If you don't want a relationship with our kid, fund her account or forget about her completely. Chicken head."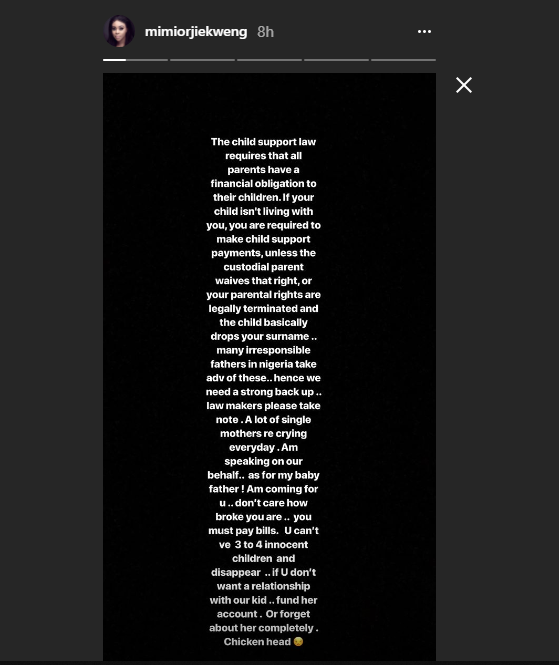 READ ALSO: "Is it a curse…?" Mimi Orjiekwe Shades Estranged Husband, Charles Billion
The estranged pair got married in 2015 and he had a baby with a police officer while he was still dating her. He also had babies with two other women while married to the actress (read here). When she found out about the second woman pregnant for him in 2017, she divorced him.