Jada Pinkett Smith Reveals How Vaginal Rejuvenation Treatments Made Her Feel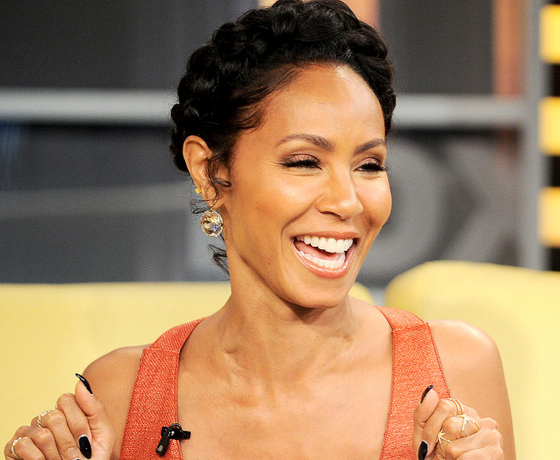 Jada Pinkett -Smith is telling all about her surprising vaginal rejuvenation treatment. The 46-year-old mother and wife to famous Hollywood actor, Will Smith, recently revealed she underwent vaginal rejuvenation after suffering bladder problems.
The Girls Trip star argued that it's vital for women to take care of their vaginas because "that's our life force; it's centered there."
"When I tell you my yoni is like a 16-year-old, I'm not kidding," Mrs Smith tells her mom, Adrienne Banfield-Jones, on an episode of her Facebook Watch series, Red Table Talk.

"I'm talking about the outside. It looks like a little beautiful peach."
READ ALSO: Jada Pinkett Smith Opens up in Explosive Chat: "Why my grandma taught me how to masturbate at 9"
On the show, Pinkett, Hollywood actress and businesswoman takes her mom to the Vitality Institute of Agoura in Los Angeles where she underwent multiple vaginal rejuvenations.
"I was telling my mom, I actually had it for my bladder issues, which completely went away after three treatments," Pinkett Smith shares with Kelly Rainey, the owner of the institute who performed her treatments.
Rainey, who recommends the treatment to fix issues with dryness, incontinence, pain during sex and alteration of the outside appearance, revealed that the treatment "introduces heat which stimulates cellular turnover, which makes you feel younger again and it gets tighter and nicer and functions like it did when we were back in our 20s."
Pinkett has been using Red Table Talk to discuss hard issues including suicide, sex and parenting. On a recent episode, Pinkett Smith talked about how husband felt when their son, Jaden Smith, started wearing female clothing.
The Smiths have been married since 1997 and share two kids, Jaden, 19, and Willow Smith, 17. Will has an older son, Trey, from a previous marriage to Sheree Zampino.
READ ALSO: Jada Pinkett Opens up to Will Smith's Ex Wife About Dating Him While They're Still Married
Photo credit: Getty Images