'She's a Miracle': Allie McKinney Shares Her Premature Baby's Recovery Journey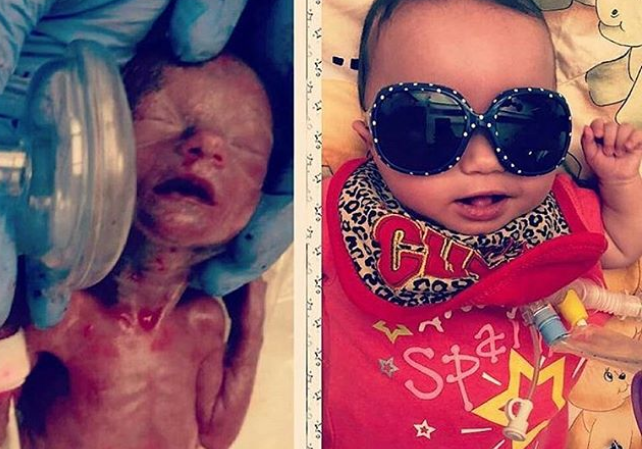 The testimony of a mom who welcomed their first child premature is truly heartwarming. On Thursday October 19th, 2017, Allie McKinney had to have an emergency C-Section due to preeclampsia, and her baby having inter-uterine growth restriction (IUGR).
Ms Mckinney delivered a beautiful 1lb 2oz premature baby girl named Harper. Allie is still in the hospital because of her high blood pressure, so she is able to see Harper multiple times a day. However, once she is released, she lives almost an hour from the hospital.
Sharing her baby's recovery journey on her social media page, Mckinney said it's soul-crushing seeing her daughter develop outside of her.
The super mom hopes they are discharged from the hospital as soon as possible. She added that her daughter has spent 250 days on this earth in the hospital.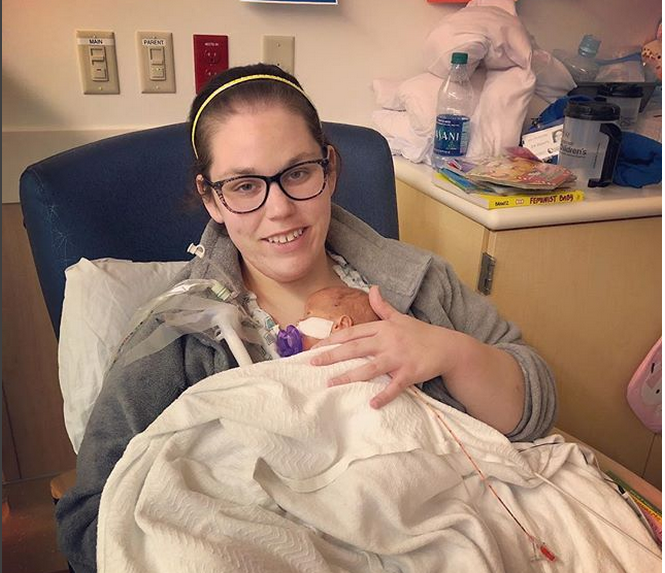 READ ALSO: This Mum's Story About Murder of Her Children & Her Miracle Baby Will Pull at Your Heart Strings
"250 days on this earth. It's so strange to see your baby develop outside of you. What a crazy, insane, soul-crushing journey we have been on. She's a miracle and I think her hand is perfect in this picture.

"I did it!" We are talking about Discharge every single day! We are eating all the baby food we want! We have made it… hoping home is the next route… #micropreemie#myhero #hospital #trachbaby #gtube#motherdaughter #mom #momtoaprincess."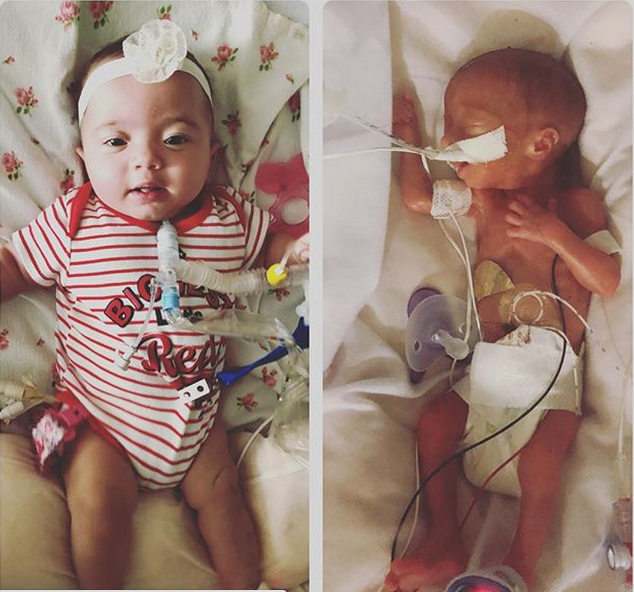 READ ALSO: "It's Really Such a Miracle" – Actor Rob Huebel Opens Up About Welcoming his First Child at Just 26 Weeks of Pregnancy
What a beautiful gift it is to be your mother. I wouldn't trade a single tear, heartache or pain I have felt these last 7 months. Some days are better than others.

Some days I can forget we are in the hospital still and we just get to enjoy the day together, cuddling, laughing and playing so hard we forget that cords still limit us.

You are so brave. You've gone through the hardest of days and still manage to smile at everyone that enters your world. I am blessed to see such a strong, intelligent, beautiful girl emerging from your little face. You remind me that the world is only as bad as you make it.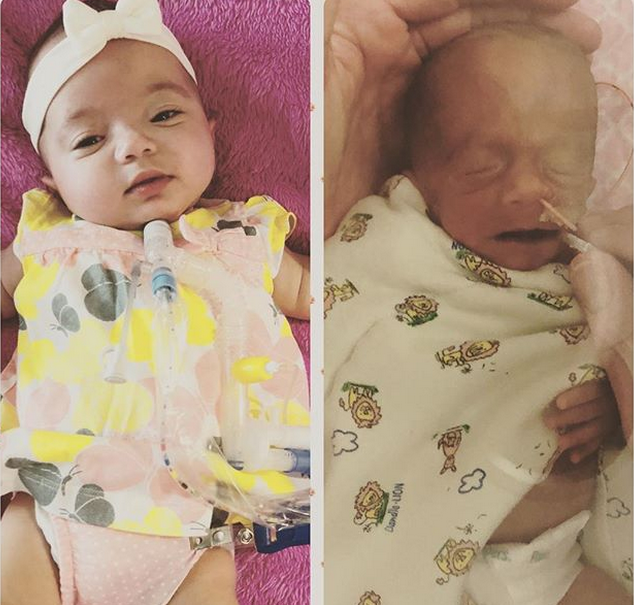 The hospital is home for now, but, this isn't for forever. One day when we are cuddled up on the couch and you demand I read you the same book for the 1,000th time, I will thank God that I have that opportunity to.

You're thriving. You're happy. You're everything I wished for in a daughter. I hope you know how loved you are. ❤❤❤❤❤#trachbaby #gtube #hospital #growing#micropreemie #baby #mom#motherdaughter #momlife #life#proudmom."
READ ALSO: Nigerian Mum Pens Emotional Love Note to Miracle Twins she had Prematurely at 6 Months After 7 Miscarriages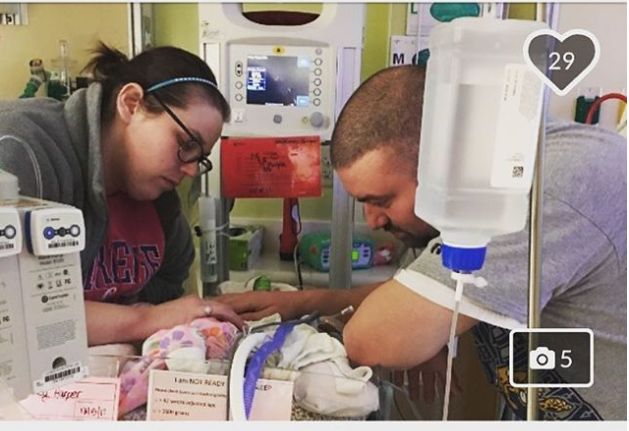 https://www.instagram.com/p/BkgbMH1AmCl/?hl=en&taken-by=alliejomckinney
https://www.instagram.com/p/BjtE-OYAYWW/?hl=en&taken-by=alliejomckinney
Photo credit: Instagram