Annie Idibia Talks Marriage, Depression and More in Direct Chats With Her Fans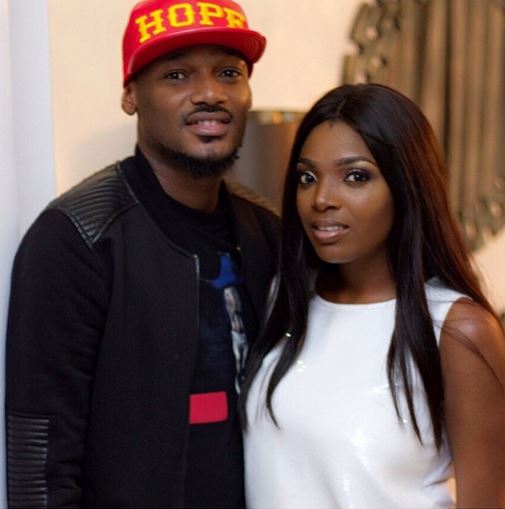 Annie had written on her page that she was awake that night and was in a mood to entertain questions from her fans. So, in a question and answer session with her followers on Instagram last night, Annie responded to questions hurled at her on her choice of a husband, having more kids, and suffering depression.
The actress also revealed that as much as she adores children, she is done having kids. The biological mother of two beautiful girls, Isabella and Olivia, insists that there would be no more pregnancies for her. According to her, she has seven children and that should be enough for any family when asked if she was considering getting pregnant again.
See screenshots som
READ ALSO: Woman Boldly Confronts Annie Idibia Over Alleged Infidelity With Her Hubby, 2Face Idibia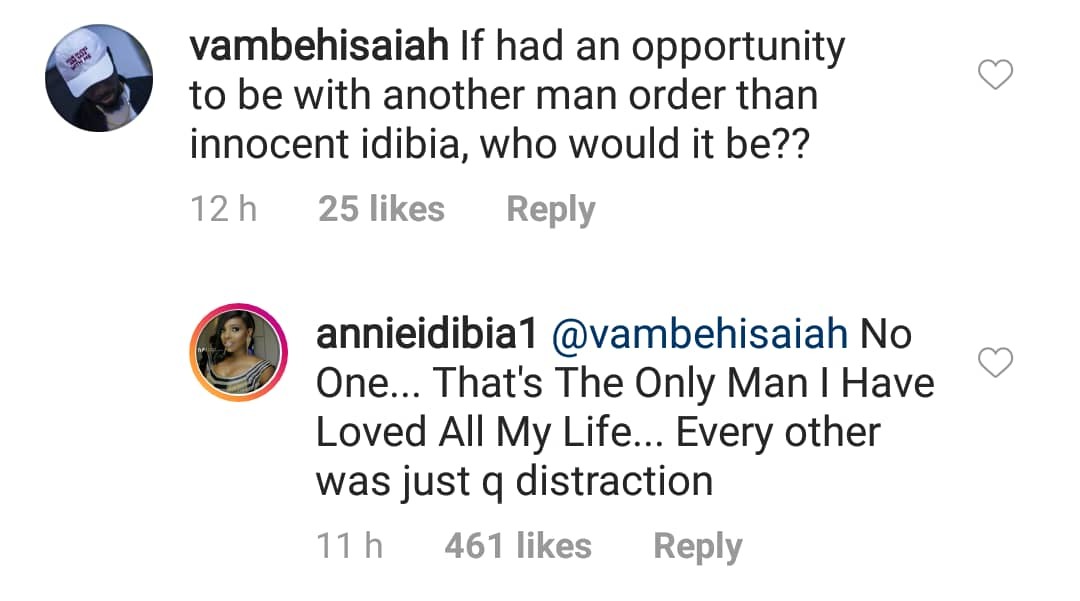 READ ALSO: Celebrity Mom, Annie Idibia Reveals Secret to Her Happiness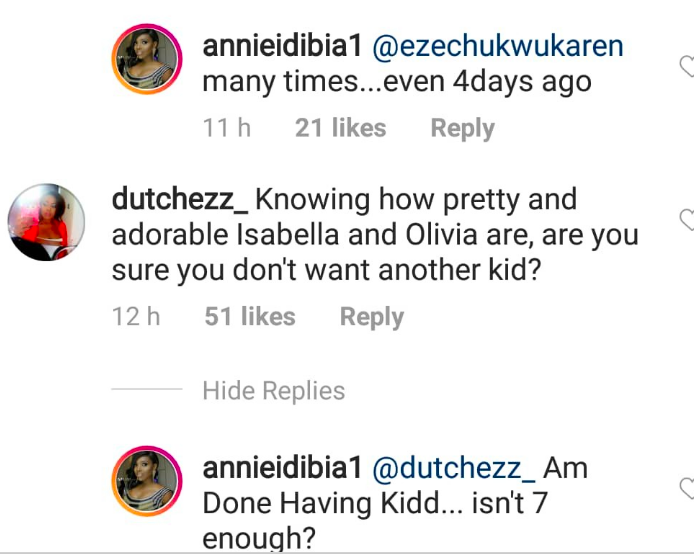 READ ALSO: Why Brand Ambassador, Annie Idibia Is Done Having More Children