What J'odie's Husband, David Nnaji Confirmed He Did While Being Married To Her Will Make Your Jaw Drop
Nigerian actor, David Nnaji is currently in the eye of the storm because of a recent interview he granted.
These days, what some couples do to each other is unbelievable. Most of them no longer seem to understand what marriage truly means. So many stories of 'side-chicks' 'roosting' around 'claimed cocks' while the 'cock owner' is denied unrestricted access to her 'possession.'
This is not to make excuses for these 'cocks' since they are mostly the ones, who go out looking for straying 'chicks' to shamelessly nibble on.
So, it is safe to say that, both 'side-chicks' and 'unfaithful-claimed-cocks' need to hear candid opinions of those who understands what it means to be married.
The young producer who was called 'Ifeanyi' in the popular Nigerian Drama "Dear Mother" shocked many when he confirmed that despite his being married; he had welcomed a child with another woman.
Nnaji, 32, who is married to singer, Jodie (pictured above) with whom he has a son, said his marriage to her is intact, despite his welcoming a new baby with another woman. He further added that he is not going to reveal the identity of the baby's mother because that is his private life.
https://www.instagram.com/p/BhVyQ8UlfNh/?hl=en&taken-by=iamdavidnnaji
In the interview with Sunday Scoop, he said:
"I already confirmed on Instagram that I just had a baby girl. I don't want to talk much about the identity of the mother because it is my personal life and I don't want to make it public. I haven't gotten married to another woman and if I will be doing that, I will rather keep it private.

If you study my lifestyle, you will see that I don't put my life out there. I don't comment on things people say. My marriage to Jodie is still intact but she is not the one I just had a baby with.

I did not take permission from anyone to get married and I don't need to explain anything to anybody. I don't even bother to dissuade any rumour because I am not interested.

I just finished a project on the happenings in the North-East as regards how they affect women. It is titled, The Torn Petal. I also just worked on a movie titled, Derail. It is the story of a young lady who got derailed. I am also working in the studio with some young music talents and we will be putting something out soon.

Even though I started as a child actor, being a producer and director now is a natural transition for me. I have done over 6,000 episodes of TV series in my career and that's a lot of acting for someone who started at the age of 14.

I'm now 32 and I am channelling my energy towards producing, though I will still act in future. For me to act, it has to be a script that is engaging and interesting, something unusual. I believe there are new vistas to explore."
READ ALSO: Nigerian Singer, Jodie Pens Inspirational Notes To Mothers of Special Needs Children
Jodie and her manager turned husband, David got married in 2015. The two welcomed a son, Chinua together in April, 2016. Last year, the "Kuchikuchi"singer fueled divorce rumours after she posted a quote by Bishop T.D Jakes saying: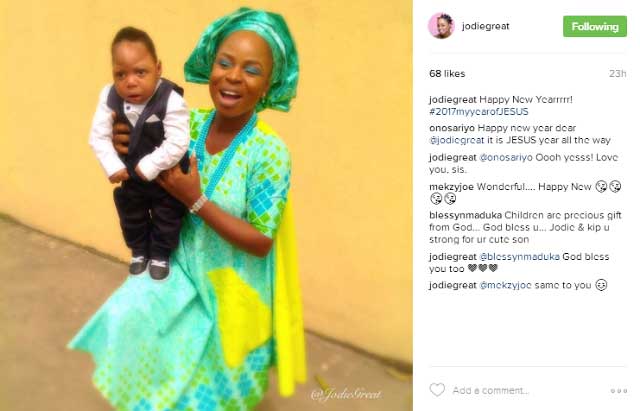 "When people walk away from you … let them go." But guess the one person who'll never ever walk away from you? Jesus Christ," she added.
READ ALSO:"When people walk away from you … let them go…" Singer Jodie Fuels Divorce Rumours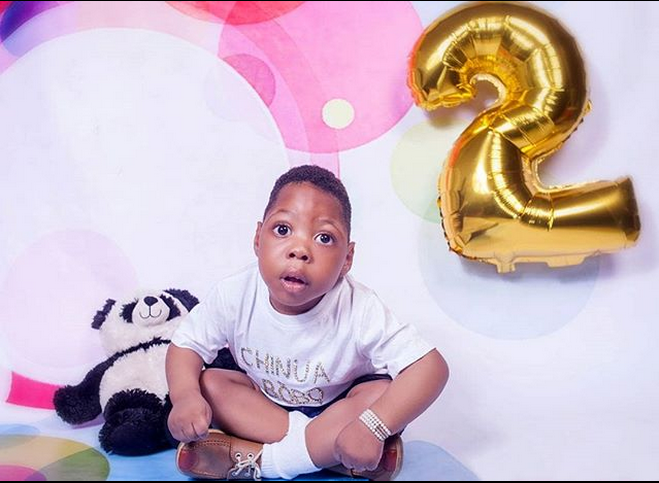 The mum of one has been spotted in recent times without her wedding ring and for a while now, has not put up any photos of her husband. She has only been sharing photos of herself and their son.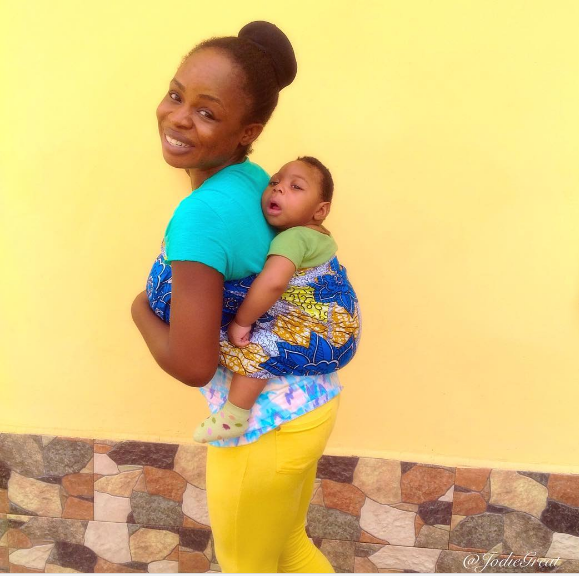 Also on David's Instagram page, there is no single photo of his wife, not even the one he previously shared from their wedding.
READ ALSO: Singer & Single Mom Jodie's Reason For New Look | and Its Not Cancer!
Despite the fact that David refuted the divorce rumours in July, 2017; the pair has remained mum on the issue while seemingly leading separate lives.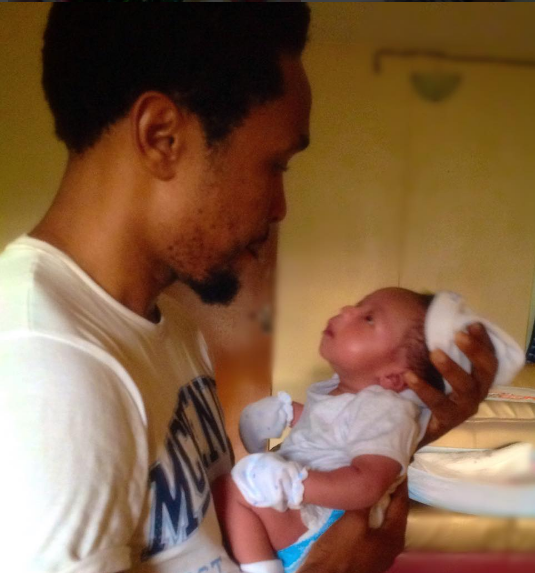 Their baby boy was born with Lissencephaly and cerebral palsy. However, J'odie had been strong, sticking to her son and not giving up. Revealing that everything that had happened to her in a short while, was overpowering but that God has been dominating in her favour.
David has since taken to his Instagram page to tell people that his interview with Punch should be ignored.
See his post below:
https://www.instagram.com/p/BlPfMW2h4W9/?hl=en&taken-by=iamdavidnnaji
Photo credit: Instagram