Stand-Up Comedian, Ali Baba Shares On Why He Thinks Side Chicks Are Winning. Do You Agree With Him On This?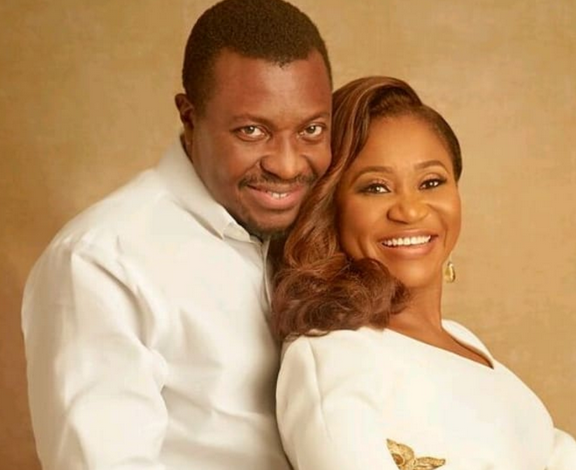 Marriage and its ups & down is one topic we can never discuss extensively. In his narrative, Nigerian-born Stand-up comedian and motivational speaker, Atunyota Alleluya Akporobomerere a.k.a. Ali Baba has an advice for married women.
The 53-year-old dad-of-5 used an illustration of how a wife vs a side chick reacts to a busy spouse.
In the piece he shared on Instagram, Ali Baba reveals what side chicks do to get the attention of married men.
See below: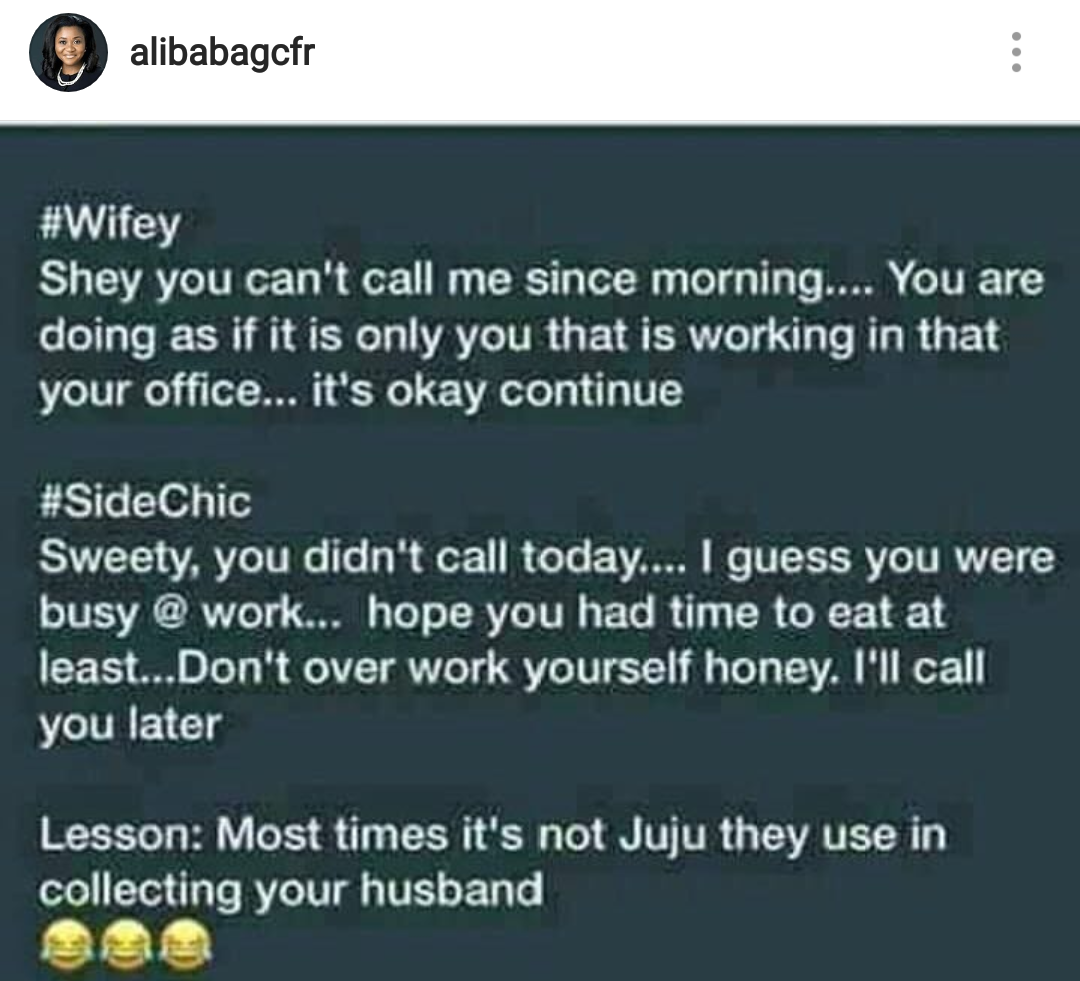 Read below…
"I have taught this to many married women, who say their husband is too busy, & several of them listened and snapped out of that, IF HE LOVES YOU, HE WILL FIND TIME TO CALL AND MAKE TIME FOR YOU. Others are just set in their ways.

That thought process is one reason many relationships break up, some before it even starts. While I agree that it's important to be in touch, CONSTANTLY, with your significant other, I also believe that there are times when work really can hold you down & shut down the world.
READ ALSO: Comedian Alibaba's Post on 'Single at 40….' Ignites Controversy On the Gram
There are other times, when it's not that you are busy, but you just don't want any negative energies messing up your already clogged up itinerary. The reason a lot of ladies have the belief that you can always find Time is because there is, often times, a guy who has time 24/7.

Some could be jobless, have arrived, work for themselves, have light working hours, or even in careers that gives them time to waste. Believe it or not, there are people who can actually be busy for 4 hours straight.

I am an MC, I have started working, sometimes, from 4pm and don't get off till 12 midnight or even later. There are cabin crew members who are airborne for 12 hours or less.

My Point is, don't throw away a good man, because he is always busy. Or would you rather one that is always home? Like I said, it's a core part of relationships to stay in touch, but there are times all YOU NEED IS UNDERSTANDING. I have a friend whose babe starts calling him from 4:30pm.

Where are you? Are you still on the road? Why didn't you pick your call? Are you sure you are at work? Are you not supposed to have closed? Can you video call me? Blah blah blah. Then he met one who doesn't stress him. She will leave messages. How was your day? Hope the work load is not too much? You have been so busy, try and get a massage this weekend.
READ ALSO: Is Cheating Acceptable? "People who advice women to leave their non-violent cheating husbands need a rethink" – Alibaba
Should I send you lunch? Should my driver bring you orange juice? Once you give a guy the impression that you are not concerned about his career, you are on a long thing.

This also goes for men who, short of putting a tracker on their babes, monitor them like they are on Parole. You may be more beautiful, richer and sexier… but understanding your spouse's career is KEY."
https://www.instagram.com/p/BlTn30nBd-E/?taken-by=alibabagcfr