Charly Boy's Daughter, Dewy Oputa Slams Him For Pulling Publicity Stunts With Her Sexuality Declaration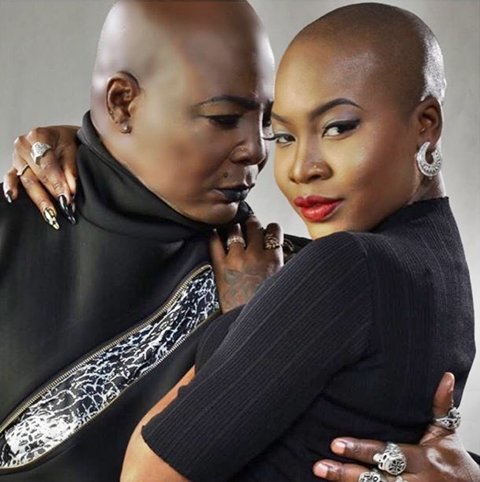 https://www.instagram.com/p/BlhSVQ6lPDv/?hl=en&taken-by=areafada1
Recently, Dewy Oputa, daughter of one of Nigeria's most controversial entertainers, Charles Oputa declared her sexuality on social media.
It came as a shock to Nigerians when Dewy on Snap chat, revealed her sexual orientation and her partner.
While speaking with Sunday Scoop, Dewy said she shared the post because she got tired of hiding and decided it was time to live in her truth.
"My mission for creating a lesbian, gay, bisexual, transgender, queer platform is to provide a safe place for youths in the African community. I strive to create an accepting and welcoming community where everyone is free to express themselves and be loved for who they are.

I want a place where individuals such as myself can create authentic friendships and thrive as the person they were born to be."
Dewy, however, admitted that it was not easy for her parents when she revealed her sexuality to them.
"I can't pinpoint the exact age I found out about my sexuality, but I was much younger. When I came out to my parents, it took them a while to adjust but my happiness comes first.

I don't feel bad about the negative comments my sexuality post has generated. I knew Nigerians would always have negative things to say and I was mentally prepared for it. I'm not here to sway anybody's point of view; I'm here to bring awareness," she said.
On whether she nurses any fear about coming to Nigeria considering that there is an anti-gay law in place in the country, the stylist and property management practitioner said,
"To be honest, I do not have any fears. I think there are far more critical issues that are yet to be resolved. So, why should my sexual orientation affect the next man?

Nigerians that have a problem with the LGBT community need to mind their business and focus on the critical life and death situation at hand. Love has never killed the next man."
Meanwhile, Dewy's post was greeted with lots of homophobic comments and the commenters openly criticized Charly Boy for not raising his daughter with true African values.
Reacting to his critics, the 67-year-old dad & grand-dad, Charles Oputa also known as Area Fada, came out to support his daughter. He stated that, "the best thing about being true to yourself, is that no one can tell you what you've already told them" (read here).
The Nigerian entertainer and human rights activist also stated that he loves her regardless, adding in a very recent post that his daughter's sexuality has also made him to reactivate his defense of the LGBT community.
Charly Boy said, "Now I reactivate my fight in defense of the LGBT community. You know something? Openness may not completely disarm prejudice but is a good place to start. I am hoping that my support will be a show of strength to the Nigerian LGBT community".
READ ALSO: Actor Jackie Chan's Teen Daughter Reveals Her Choice of Sexuality in Emotional Post
However, his daughter has slammed him for his new stance. She accused him of trying to take advantage of the publicity she got to attain fame, even when he doesn't care about her.