TV Personality & Mom-Of-1, Wendy Williams Opens Up On Her Struggles About Her Son's Drug Battles & Hubby's Infidelity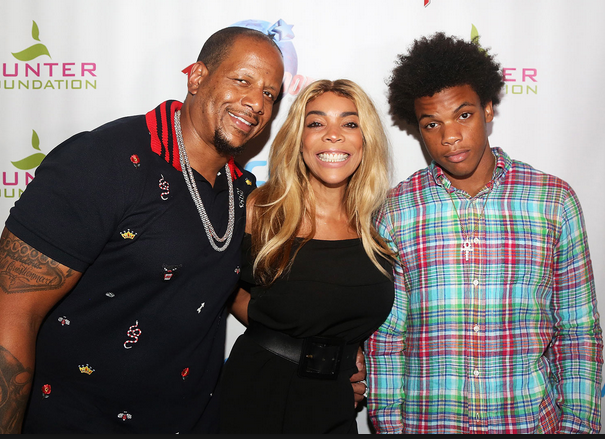 Motherhood is a full time job that entails utmost dedication.
In a candid new interview with Cosmopolitan.com, 54-year-old TV personality, Wendy Williams opened up about her family and career.
The TV host spoke about her son, Kevin Hunter Jr.'s drug battle in the interview, admitting that it was incredibly difficult to put on a fun show every day while privately dealing with something so heartbreaking.
Speaking openly about getting her 17-year-old son off drugs, Wendy said:
"I saw it for myself — this affected [my family] very deeply. I didn't know whether my kid would ever return to school.

The whole time we're nursing him through [recovery], I'm supposed to make fun on the show like, "Hi! Here's Wendy! Hahaha!" But I'm dying inside," she said.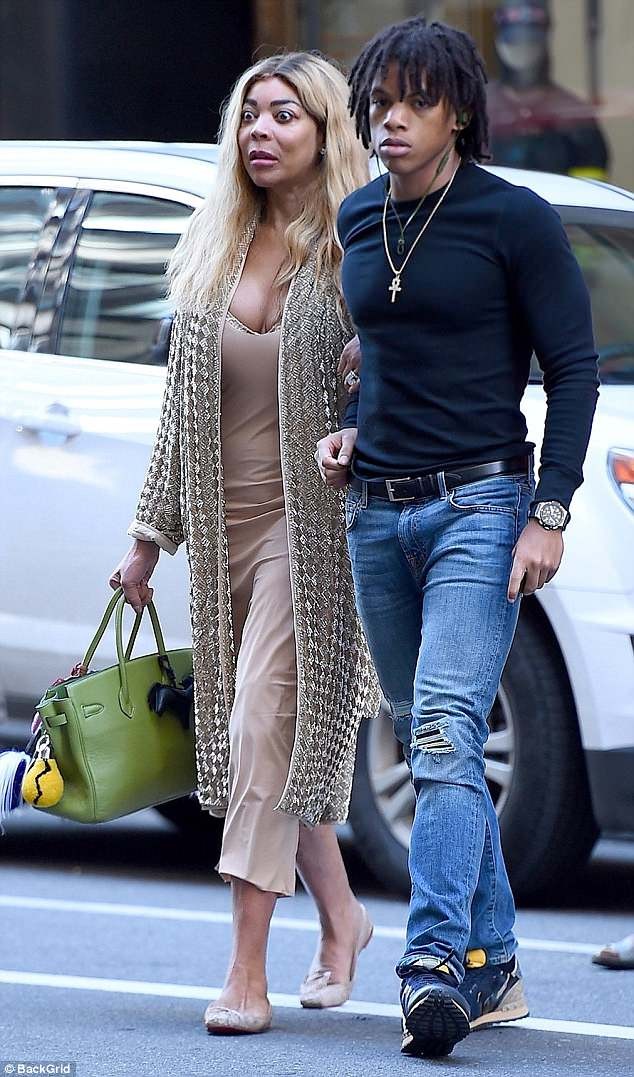 Wendy also had a drug problem some years ago, so, she knows a bit about battling drugs and withdrawal, which seems to have made watching her son go through something similar even harder.
"I lost 10-plus years to cocaine, so I've got time to make up for," she said. "And I don't talk about it because I was outed, I talk about it because I'm Wendy and this is my truth. Besides, I got out of it. It's not how far you fall, it's how you get up."
READ ALSO: Intriguing: Talk Show Host, Wendy Williams Opens Up On Her Cocaine Addiction And What She's Doing to Help Others
Her son's drug of choice was K2, a synthetic cannabinoid that is similar to marijuana but often includes much more harmful chemicals.
"They take that grass and they spray it with rat poison or whatever. Kids are out there smoking that mess. It'll turn you into a different person.

"[Withdrawal] was a slow process and, for us, it didn't involve psychiatric drugs or a psychiatrist. We cleaned him out — anything for my boy," Wendy said.
Last week, while speaking with ET , Wendy opened up more about realizing he had a problem:
"I was horrified. My son became someone I didn't even know."
Now, Kevin Jr. is doing much better; the teen graduated high school with honors and is starting college in August.
Speaking about her husband, Kevin Hunter, who has reportedly been involved in a ten-year-long affair with Sharina Hudson, 32, a massage therapist, Wendy continues to be fully committed to him in spite of the reports.
READ ALSO: Wendy Williams Opens Up About Battling Graves' Disease As Well As Going Through Menopause
As for her husband, Wendy continues to be fully committed to him, even after reports last year that he had an affair. She told Cosmopolitan she and her husband continue to work together on their production company, and referenced getting ready together in their shared home.
READ ALSO: Wendy Williams Stands by Her Husband Amid Cheating Allegations | See Details
Cheating reports aren't the only negative press her husband has faced, though. This week, Andy Cohen had The Breakfast Club co-host Charlamagne Tha God on his show Watch What Happens Live, and the pair discussed how neither has kept in touch with Wendy — and agreed that her husband was at least partially to blame.
As the only black woman with her own daytime TV show, Wendy said she doesn't necessarily feel a responsibility to the black community, but she does feel it toward her son.
"I feel a responsibility to [Kevin Jr.], me, and my husband [Kevin Hunter], who manages my career, our dog, and my family. I didn't ask to be a role model. I don't like that responsibility. But if you see something in me that you really adore, thank you."

"'I'm not a mean woman. I'm lovely. However, I'm a straight shooter — there's only 24 hours in a day and you've got five seconds to say something. I'm going to get straight to the point," she said, laughing.
Wendy began crying as she talked about a recent episode of her show, in which she addressed The View's Sonny Hostin being harassed by racists.
"I'm not lying to you — every day when I get home and pull in my driveway, I always squint extra at our mailbox and at our front door [looking out for] vandalism, a cross burned, poop thrown at the door, or something like that," she said.

"And you know what people commented on my own site? Wendy, why are you complaining? Why don't you just move?"
Photo credit: Getty Images/Splash