Jenna Dewan Elaborates On The Relationship Between Motherhood & Sexiness And It Is Expository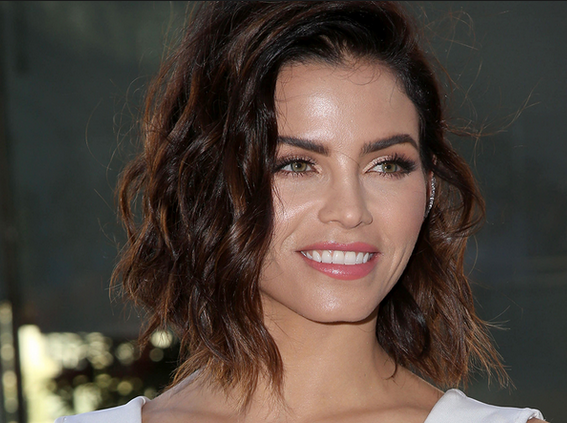 https://www.instagram.com/p/BlslAvBH4b0/?hl=en&taken-by=jennadewan
https://www.instagram.com/p/Blt1tkoHMBo/?hl=en&taken-by=jennadewan
Most moms probably wouldn't equate motherhood with sexiness — and Jenna Dewan is here to let us all know why we need to start embracing both. She says both women and mothers deserve it.
Jenna Dewan, a dancer, actress, and mom to 5-year-old daughter, Everly bared it all- both literally and figuratively in the Women's Health September issue, about life and motherhood now that she and her ex, Channing Tatum are no longer together.
What makes her thoughts so powerful is the passion and power behind them — she clearly feels every woman and mother out there should embrace their inner sexiness, even if the world sometimes tells them not to.
In the aptly titled "Naked Truth" issue, Dewan said:
"Apparently, when you become a mother, you're supposed to leave your sexuality at the door, and I never understood that.
 When you become a mom, it's easy to leave a lot of yourself behind and have to learn how to be completely and thoroughly selfless for the first time. As our kids get older and we become more confident in the whole parenting thing, it's important to try and find that confidence within ourselves again.

There's nothing sexier than becoming a mother. You give life. It's everything. And you don't change who you are inside just because you have a kid."
READ ALSO: Chimamanda Adichie Reveals She Didn't Think She Would Be a Good Mom, Raising Children Amidst Other Issues
Last year, Dewan was mommy-shamed for sharing a sexy photo of herself on Instagram, because apparently lots of people on the internet could not understand the relationship between being a mom and looking sexy.
READ ALSO: Serena Williams Speaks On Motherhood & it's Many Complications She's Been Served With
The "World Of Dance" star also talked about her split with actor, Channing Tatum, Everly's father, in April. The couple had been together for nine years.
As for what life looks like for her now as a single mom, Dewan says it's been a journey.
"And it's been a transformation of myself—my needs and wants as a woman," she says. "I think everyone wants to hold on to what's in front of them, but when you open your mind, saying, 'I want what's best for myself and my daughter,' you have to be okay with however that looks."
READ ALSO: Spanish Actress Penelope Cruz on Motherhood, Aging & More: "Something Very Deep Changed In Me"
Dewan also shared how important it is for her to be a role model for Everly, and says she hopes she can appreciate her own sexuality someday.
"I want my daughter to see that and be like, 'Wow, my mother was a fully actualized, sensual woman.' Women are so much stronger and more powerful, and living in our goddess energy, when we come together to lift each other up rather than tear each other down."
Photo credit: WomensHealthMag