Omotola Jalade-Ekeinde Answer Fans' Questions On Family, Marriage & Reveals Why She No Longer Features In Movies Via Insta-story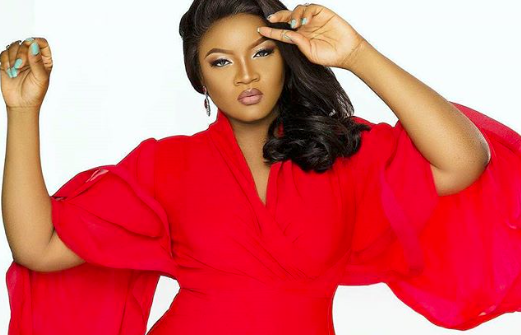 Star actress, Omotola Jalade -Ekeinde, 40 has debunked claims that she married an already made man via a post she shared on her Insta-story.
The Nigerian actress who responded to questions that had to do with her personal life, career, family amongst other things via social media revealed that her husband, Captain Mathew Ekeinde was not a rich man when she met him.
When asked if her husband was rich when they met more than 22-years-ago, Omotola popularly known as Omosexy answered that he wasn't rich but had prospects.
Just like Jim Iyke, the mom-of-4 also disclosed that she doesn't feature in most Nigerian movies because producers can't afford her anymore. She added further that some don't have what it takes to have her on set.
Some of her responses are below: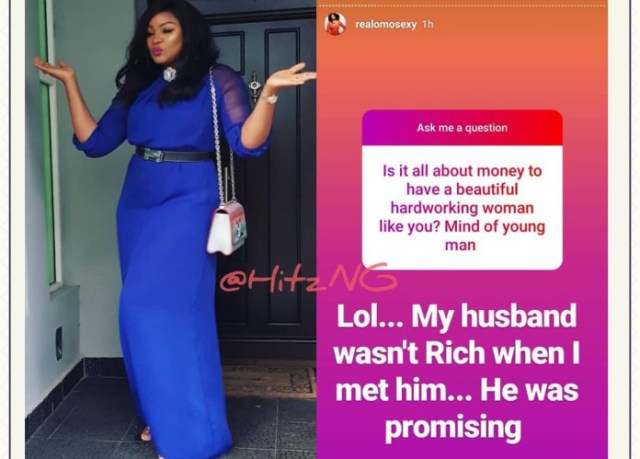 In addition, she disclosed that at some point she used to try and check her husband's phone but she stopped because it was too stressful. When asked whether she and her husband do fight, she said they do but not the nasty kinda fight.
READ ALSO: Omotola's Husband, Matthew Ekeinde, Bares All on How They Met, Fell in Love & Got Married When She Was Just 18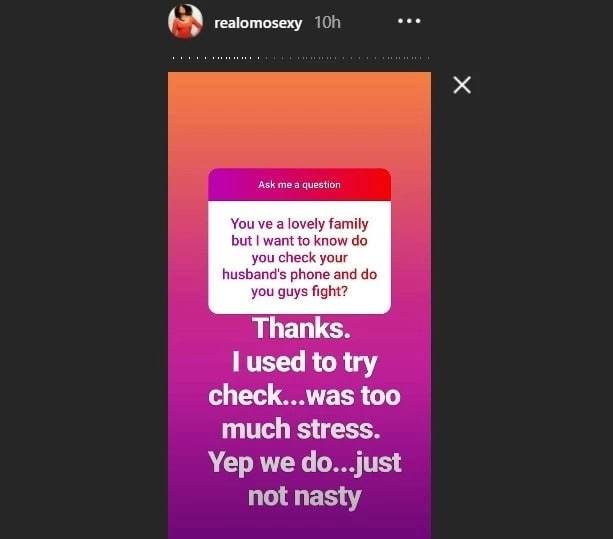 When responding to a question about family finances, she advised that a couple should have separate accounts and maybe, family joint account.
READ ALSO: Omotola Jalade-Ekeinde Bares All About Her Early Marriage, Career & Future Projects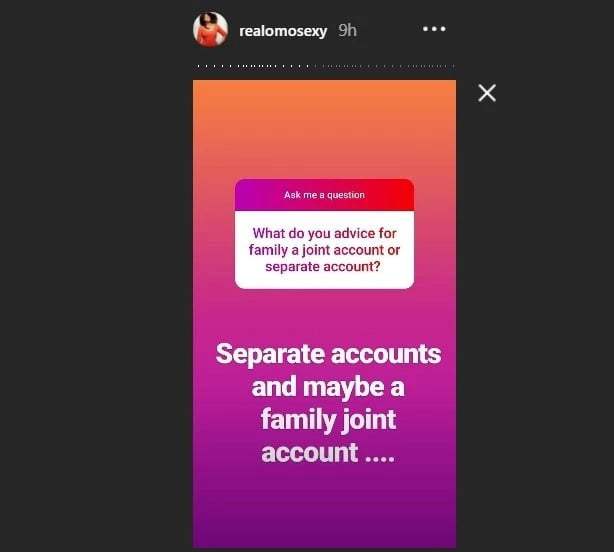 She said her husband did not mind that she began calling herself Omosexy besides; people will always fall in line with what is presented.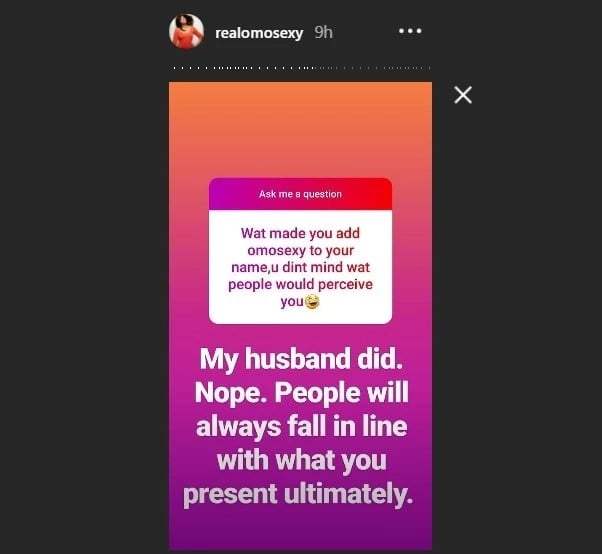 As to why she no longer appears in movies, it is because a number of movie makers cannot afford her.
READ ALSO: "Can I forgive a cheating husband? Omotola Ekeinde Bares Her Thoughts on Infidelity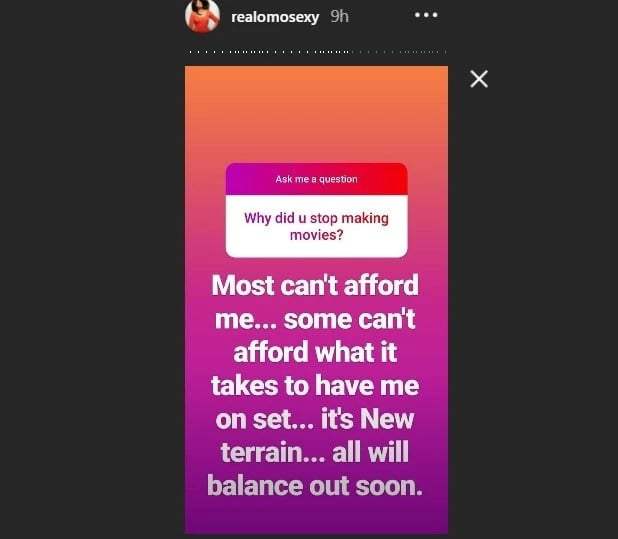 The award winning star also gave a cheeky answer when she was asked why she is not friends with her fellow actress Genevieve Nnaji.