These Beautiful Words Of Chelsea Striker, Alvaro Morata To His Wife As They Welcome Twins Is Everything
https://www.instagram.com/p/Bl0Y_CGHBEx/?hl=en&taken-by=alvaromorata
Fatherhood is a gift that only the wise acknowledges, appreciates and take pride in.
25-year-old Chelsea striker, Alvaro Morata has become a father for the first time after his wife, Alice Campello delivered a set of twins, Alessandro and Leonardo this past weekend.
The Spanish footballer was overcome with emotion and announced the news with a touching message on his Instagram page on Sunday afternoon.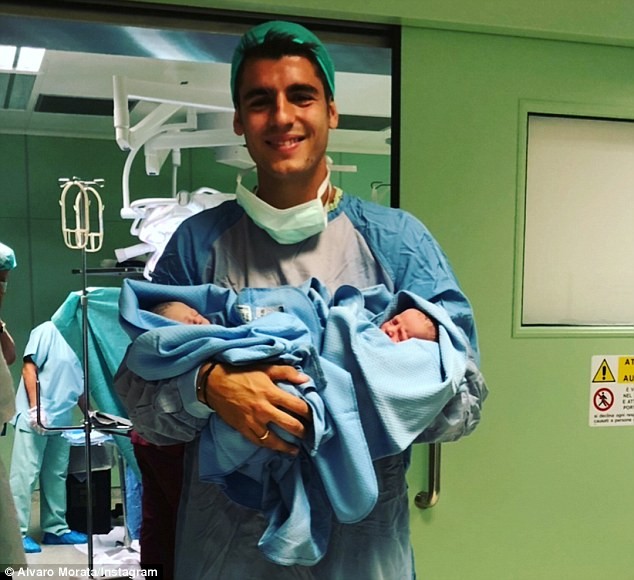 The new dad wrote:
"And the day arrived … July 29, 2018, a day I will never forget. The wait has been long, very long. It has been only 9 months but for us it has been like 3 years.

I have no words to thank you Alice, thank you for making me the most beautiful and incredible gift in the world. Every day since I know you I thank God for having put you in my way, you are the cornerstone of my life.

These months you have fought like a lioness, I can not be more proud of you; nights in the hospital, dehydrated days, whole days together in bed without being able to move… but in the end the day arrived, it arrived and everything was worth it.

Welcome to the world Alessandro and Leonardo. I only ask that you have health and be happy with the love that is breathed in our house, in our family.

Finally I want to thank the doctors, here and there who have helped us in these hard months, and especially to all the people who work in the hospital dell'Angelo for their kindness and sensitivity."
READ ALSO: "Our baby wasn't doing well in my womb" – Neyo's Wife Crystal Smith, Gives Details About Birthing Their Second Child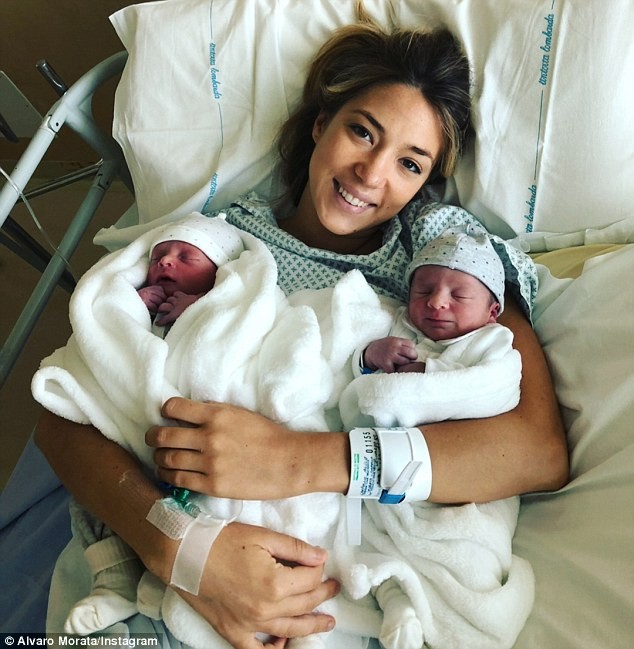 Reports say Morata is expected to be granted permission of a few days from Chelsea, as the couple welcomes the birth of their first children together.
READ ALSO: 'She's a Miracle': Allie McKinney Shares Her Premature Baby's Recovery Journey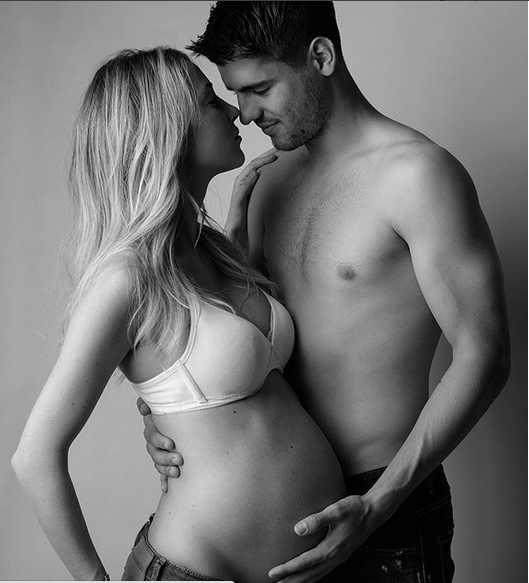 Congratulations to the happy new parents!