Tori Roloff Gets Candid About the Struggles of Motherhood In One Hilarious Photo. Do You Think You Can Identify With Her Struggles As A Mom?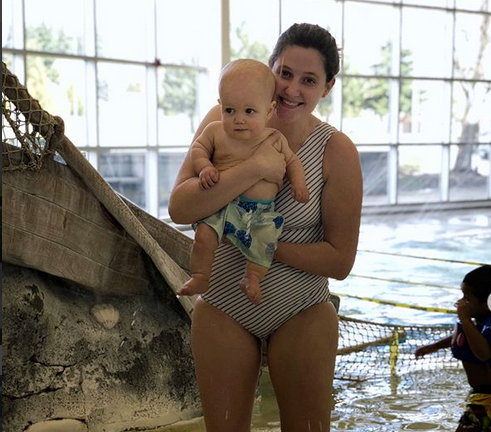 https://www.instagram.com/p/Blgmct9ne42/?taken-by=toriroloff
https://www.instagram.com/p/Bl13tBXn2MU/?taken-by=toriroloff
Motherhood is both fun & fight, sweet & sweat; it's all shades of emotions.
Little People, Big World star, Tori Roloff is getting real about the realities of motherhood and marriage.
Roloff has endured a few parenting mishaps in 2018. Not only did Tori's 1-year-old son, Jackson suffer a painful arm injury, but the first time mom also experienced some instances of mom-shaming.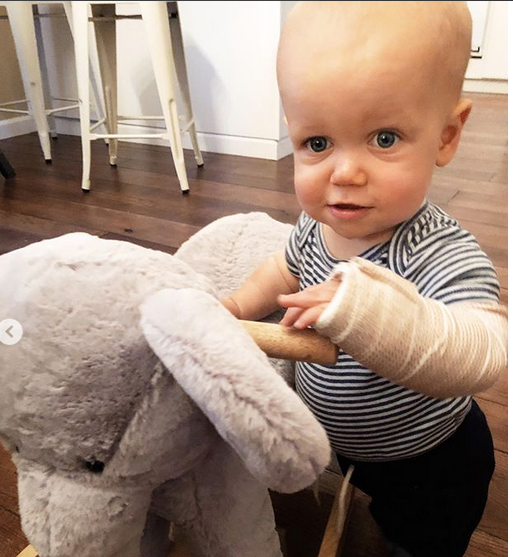 The struggles of motherhood is getting realer for Roloff, who on Sunday underwent her toughest parenting moment yet. It doesn't get any more real than cleaning sh*t off of your kid after a difficult day, right?
Although Roloff could have kept her troubles to herself, she decided to share her experiences hoping to reach some equally struggling moms.
Roloff shared an Instagram post in which she opened up about the eventful weekend she had; a weekend that involved both "vomit and poop."
"I share this with the risk of getting mom shamed (again- and for real I don't care I don't get humans sometimes). This is for all those mamas out there that sometime feel like they are sinking. That's been me this week! But today in particular.
Here's hoping this brings you a good laugh and hopefully you're Day was better than mine: started out with my husband waking up sick- his headache can't move I'm dying sick.
Now we did get to enjoy a lovely day with friends by the pool but that's where the fun ended. I came home to Zach still being sick so I tried to play hard ball and get him up and moving- bad idea.
He threw up on our front porch because he couldn't make it to the bathroom (I guess I should be thankful it wasn't inside). So then I had to hose off throw up from our front porch."
READ ALSO: Tamera Mowry-Housley Takes Honest Look at the Not-so-glamourous Side of Motherhood
Things however took a funnily frustrating turn for the worse shortly after Roloff heard Jackson wake up from his nap.
Roloff added:
"I then come back inside to relax but heard Jackson awake in his crib. He often wakes up and just hangs quietly. I needed the extra time so I left him a couple minutes. After about 20 min I went in his room… this is where it gets bad."
Upon first looking at Jackson in his crib, Tori noticed marks on his face, which she initially thought was blood.
"I noticed something on his face (of course I think it's blood or something and start freaking out). As I moved closer the smell overcame me.
I noticed brown spread all over his sheets and crib- and oh ya- that's poop… IN HIS HAIR!!!! To make matters worse… we don't currently have hot water in our house so I had to drive to another house to bathe him. So ya.
That's my day. If you were having a rough day I hope this helps. I can laugh now that Jackson is asleep in a thoroughly scrubbed crib."
READ ALSO: Kelly Rowland Shares Embarassing Moment She Experienced with Motherhood 
Oh, the joys of scrubbing poop out of your baby's hair … at someone else's house. It doesn't get much better than that.
Roloff ended her saga with some wise advice for first-time parents, adding:
"ALSO: first time parents: never. Ever. Under any circumstances. Put your child to bed in just a diaper. Just don't do it. We all have those days. Today involved both vomit and poop. I mean can tomorrow get any worse? Don't answer that. #momlife #babyjroloff."
Of course, many mothers found Roloff's photo hilarious. Not only is the pic incredibly relatable, but Jackson's "so what?" expression in it is priceless.
"Lol. My child did this once. It only took the one time," one fan wrote, according to Instagram. "Like you said 'never put a child to bed in only a diaper'. Don't kick yourself for it. It's all good mamma."

"That look on his face says. Not me Mommy the dog did it," another person joked.

A commenter chimed in: "Oh my lol! Wait until he learns how to take his diaper off (by pulling on the tabs) then you get to try to find the poop lol! #mommylife."

"As a mom of two, I feel your predicament. We've all had moments like that. Don't listen to any mom shamers! Hang in there girl. Prayers for a better day tomorrow," another wrote.

"Oh this takes me back to a repressed memory from 13 years ago when my daughter did this but smeared it all over her dressing table as well, my son walked in and saw it and vomited cocoa all over the new carpet and I sat on the ground and cried! I can laugh about it now," another parent shared.
READ ALSO: "Why a woman's worth is closely tied to motherhood" –  Funmi Iyanda Shares Inspiring Note
Other parents praised Roloff for keeping it real.
"Tori Roloff I love that your like me my kids did this as well," a parent penned. "You're not ashamed to let me know your just like me it's awesome so down to earth."

"Well, as the saying goes, sh*t happens! Tomorrow is another day and all that, a little bit of honesty on social media makes such a difference, makes other Mamas realize they're doing the best they can too!" a fan said.

"I love your honest posts! This happened to me when my children were toddlers! I remember being horrified! But "____" happens," someone else joked.
Her candid post came days after Tori and her husband, Zach Roloff celebrated their 3rd wedding anniversary on July 25.
In a loving Instagram tribute on Wednesday, Tori reflected on her marriage to Zach — a decision she's thankful for every day.
"I just can't quite comprehend how I get to live out my life next to this man. Zach you are hands down the best husband I could ever ask for," she captioned a photo of the couple.

"I'm so thankful for your grace and your patience. You help me be a better version of myself every single day. I love your heart and your thoughtfulness," she wrote.

"You are always quick to put others before yourself and it's something I truly believe the world needs more of."